Swimming pools are top of many people's wish-lists for a UK staycation. For the kids, it's the ultimate exciting and fun activity that they'll always remember from your holiday. For adults, a swimming pool can release your inner child or just provide the perfect relaxing backdrop for a serene getaway.
Fortunately, you're in luck! As one of the most popular requirements for a holiday getaway, there's a host of cottages throughout the country that have an indoor or outdoor pool. 
If you've got your heart set on a holiday cottage with a pool, you might be torn about which is the best option to choose. To make things easier, we look at the benefits of each below and how to make the decision between indoor vs outdoor pool. 
Benefits of an indoor pool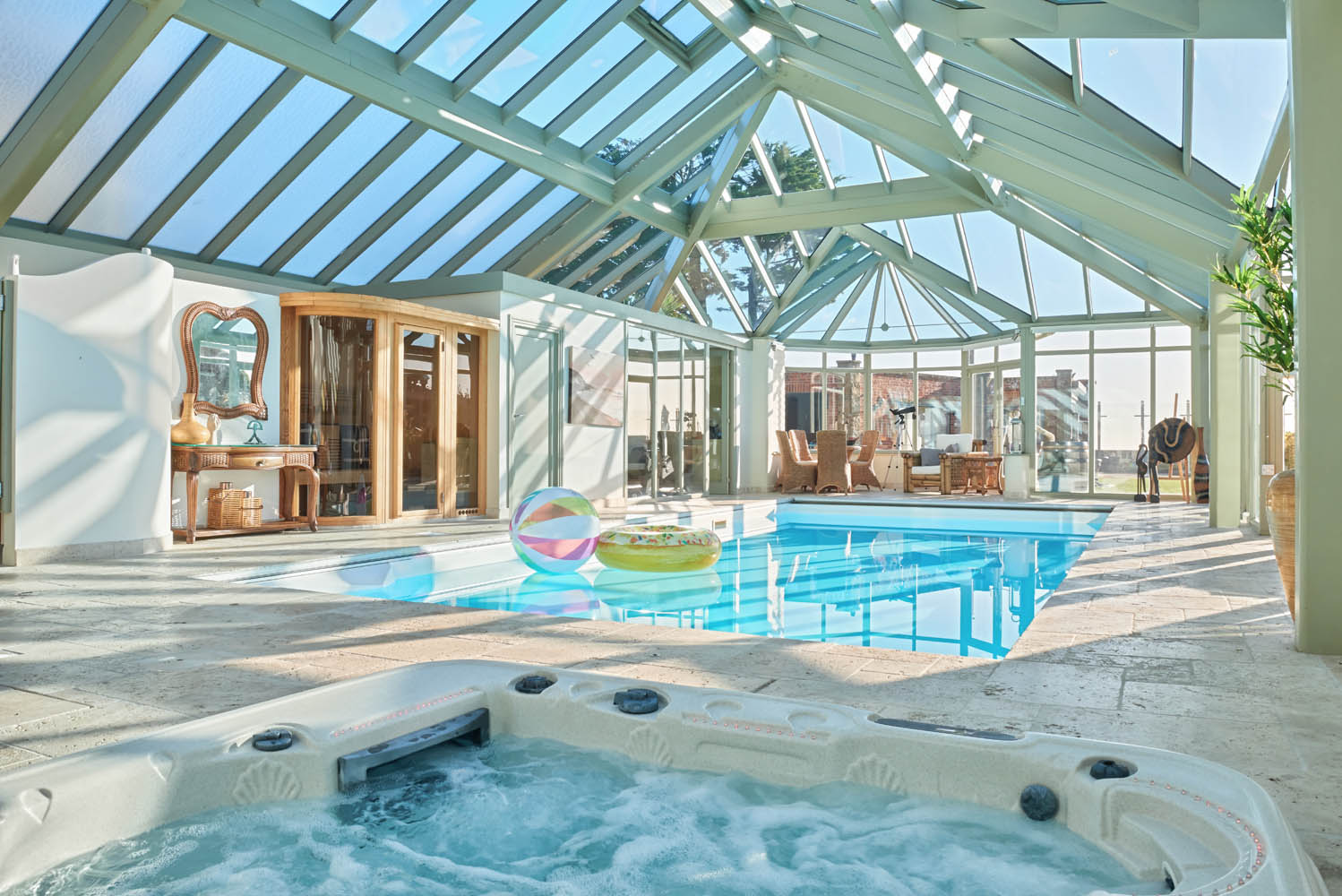 Indoor pools are the perfect complement to a cottage break. Not only do they provide a relaxing space for anyone looking to sit poolside with a book, but they also bring the fun for the kids. 
Here's why an indoor pool is a great option:
A fun addition to your holiday
Indoor pools are a great way for everyone to let off some energy. There's the option of doing a few laps of the pool before a hearty breakfast or throwing in some floaties so the kids can play for hours before settling in for a movie night. Whatever your idea of fun is, a pool provides endless opportunities to enjoy your staycation, regardless of age. 
Creates a tranquil haven

 
Many indoor pool settings create a spa-like feature on your holiday. Here you can relax on a lounger with a good book and take a refreshing dip whenever you fancy it. Some indoor pools also have sauna or steam room additions close by. So, you can turn your holiday into a personal sanctuary. 
Perfect for all seasons

 
Indoor pools are a great option whether you choose a holiday in summer or winter. Many provide temperature regulation too, so you have warm waters during fresher months or cooler waters during the summer scorchers. 
Outdoor pool advantages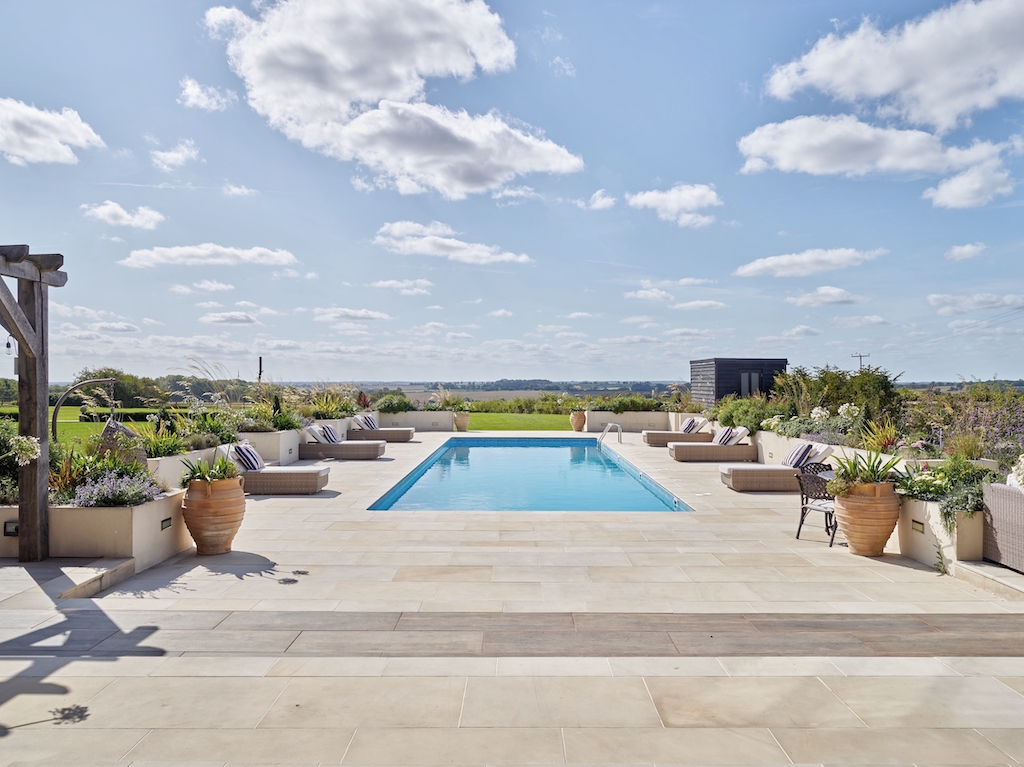 Choosing an outdoor pool for your next holiday is a great way to make the most of the outdoor space during your time away.
Here's why it could be the ideal choice for your next staycation. 
Swim in beautiful outdoor settings

 
Luxury cottages don't just boast fun outdoor swimming pools. They also provide the ultimate setting for your swim or playtime. Pools are set in beautiful surroundings, sometimes within landscaped gardens or overlooking stunning scenery. 
Plenty of space
Another advantage of outdoor pools is that they're not confined to four walls. There's plenty of space around them so everyone can have fun in the same area, even if some people aren't using the pool. That's ideal for adults who want to keep an eye on the kids, without having to be sat right by the pool at all times.
Ideal setting for pool parties

 
Outdoor pools typically come with a host of extras that give you the opportunity to host a family pool party. Many cottages with swimming pools have outdoor bars and alfresco dining areas, so you can set the BBQ going and enjoy cocktails while relaxing around the pool. 
Pros for an indoor/outdoor pool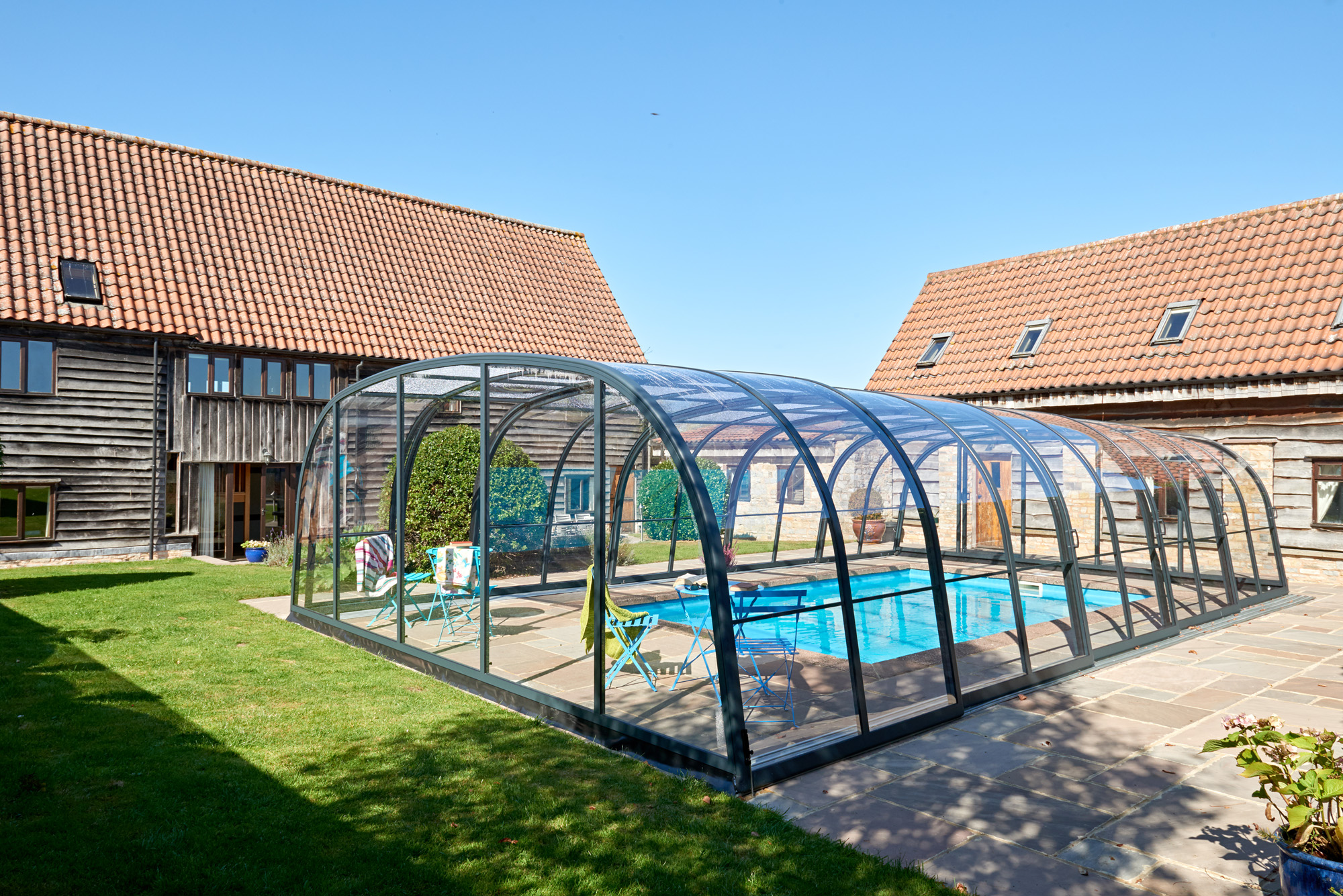 It's worth noting that there are several benefits for both pool options, making either a top choice for your holiday. 
Creates quality time with family and friends

 
There's nothing a swimming pool to bring everyone together. Adults and children love relaxing and playing in the water, and it creates hours of fun for everyone. This holiday addition is an ideal way to create lasting memories. No matter whether it's indoor or outdoor, you're guaranteed to enjoy an unforgettable experience. 
It's a unique holiday extra

 
Not only are swimming pools fun, but they also add a little luxury to your trip. An indoor/outdoor pool gives you something different during your stay, offering a private space to take a dip or splash about for hours. It's not every day you have a pool to yourself, so it's time to make the most of it! 
Indoor vs outdoor pool – how to decide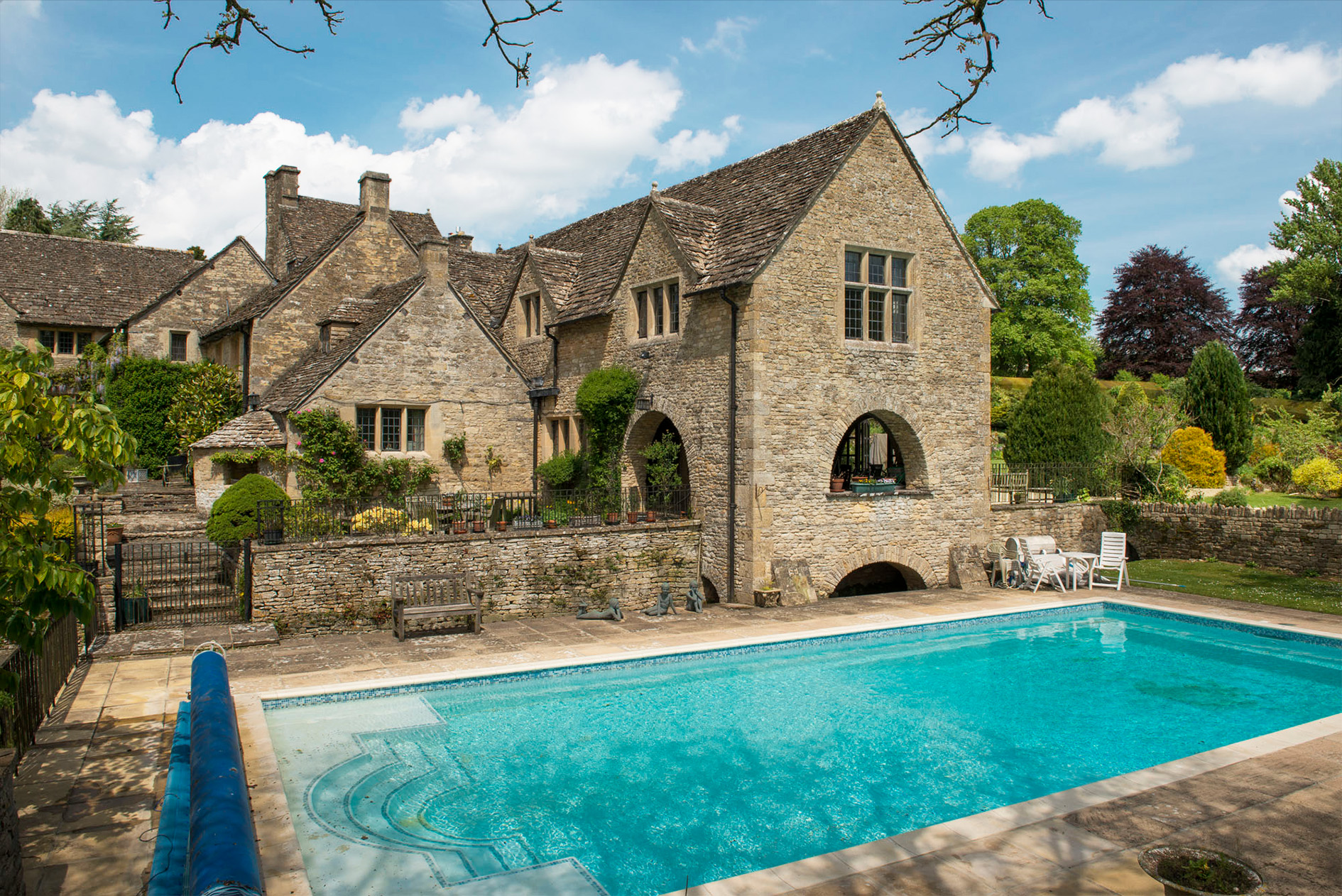 With both indoor and outdoor swimming pools bringing a host of benefits to your holiday experience, it can be challenging to pick the best option for your stay. 
So, to help make the choice easier, below are a few considerations to make: 
What season are you holidaying in?

 
Whether you choose an indoor or outdoor pool, it might be worth considering the time of year you're travelling. Some outdoor pools do close in the colder months, not to mention that sunny weather is best to embrace the outdoor pool life.
Who's travelling with you?
The type of pool you choose might also come down to who's in your holiday party. If you have kids accompanying you, they will love a pool, whether it's indoor or outdoor. However, if you want to create the ultimate pampering experience for a hen party, an indoor pool brings that element of spa-like sanctuary to the stay. 
Book a luxury holiday with an indoor/outdoor pool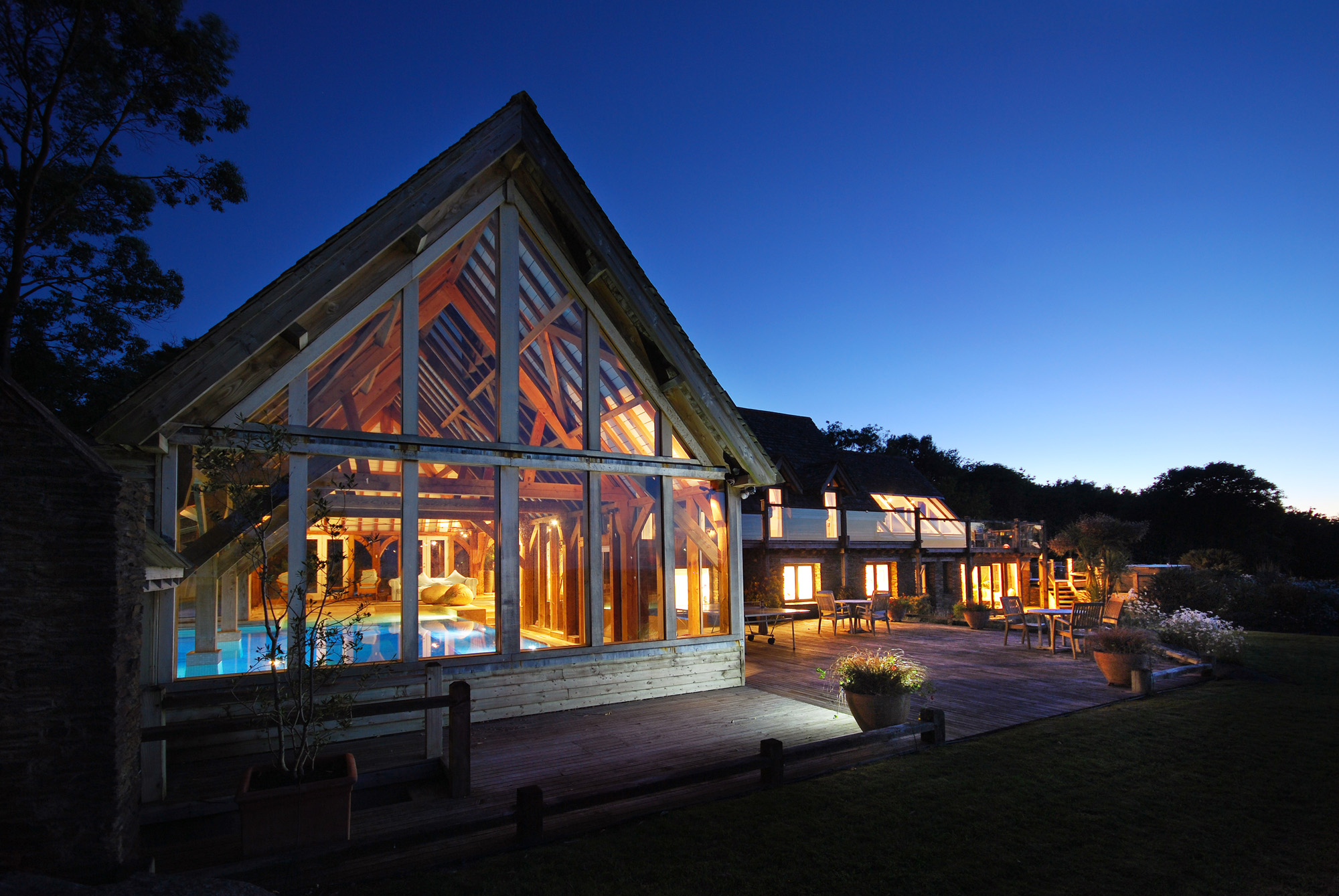 Indoor vs outdoor pool? The choice is yours. At kate & tom's, we have a stunning selection of cottages with indoor pools and cottages with outdoor pools too. All holiday homes have been hand-picked by our expert team, so you can rest assured that the pools – both indoor and outdoor – will be a truly luxurious addition to your staycation.
Enjoy the most sought-after locations in England and Wales, and take your pick from added extras to complement the indoor/outdoor pool. From hot tubs and saunas to games room and garden activities, there's fun and luxury in every corner. 
Ready to go? Browse our collection of cottages with swimming pools and don't hesitate to email [email protected] for any more information.