Is your best friend now a blushing bride-to-be? A luxury holiday cottage is the ultimate place to celebrate her impending nuptials. Offering gorgeous scenery, lavish facilities, and easy access to popular local attractions, there are so many reasons why a hen party cottage is the perfect choice when it comes to giving your bestie a fabulous send-off into married life. 
Need a little inspiration? We've put together a helpful collection of eight unbeatable hen party cottage ideas that will help you provide your bride-to-be and her hens with a truly magical experience.
A picturesque cottage in the countryside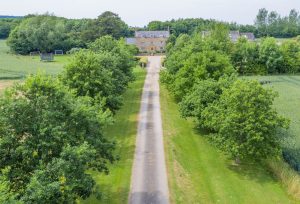 If your bride has expressed a wish to spend some peaceful quality time with her closest friends for her hen party, then what could be better than booking a luxurious country cottage for you all to stay in? Tucked away in the middle of picturesque landscapes, you will be able to spend a day or two focusing purely on each other, and on the pleasant task of celebrating your best friend's approaching wedding.
You can all take long rambling strolls through the fields, soak up the natural beauty all around you, and enjoy champagne picnics, beauty treatments, cocktails on the terrace, and cosying up in front of the fire and swapping stories, jokes and laughter.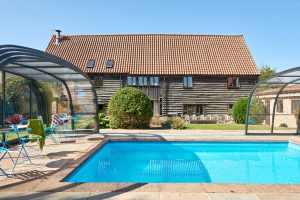 If you're throwing a hen party in the warmer months, booking a hen party holiday cottage with an outdoor swimming pool is a great way to treat your bride-to-be. Who doesn't enjoy taking a refreshing dip in the golden sunshine, or sunning themselves by the pool with a cocktail or a glass of wine in hand? 
If your hen party will be held in autumn or winter, never fear, you can still enjoy these water-based pleasures. There are plenty of lavish party houses with indoor swimming pools. Or opt for a hot tub, where you and the other hens can enjoy a warm and relaxing dip whenever you feel like it. 
 Enjoy private beauty treatments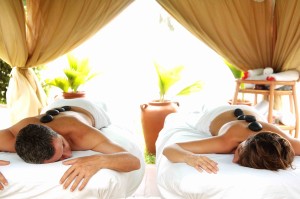 Next on our list of hen party cottage ideas is a touch of pampering. Whether it's a just a few guests or the entire party, you can hire a beauty therapist to come out to your holiday house and give you all some refreshing beauty treatments. You have the choice of opting for ultra-relaxing full length sessions, or arranging a series of pampering mini treatments for each of your guests. 
Hours of fun in the games room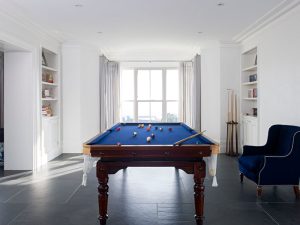 When you're not taking in the local sights or hanging out in one of the vibrant local bars, pubs or clubs, why not take the opportunity to enjoy some fun and games (quite literally) in your hen party cottage? Many of the party houses we have to offer at kate & tom's come with well-appointed games rooms, offering a range of traditional and more modern entertainments – from board games, darts and table tennis, to arcade games and cutting-edge games consoles. With all of these fun-filled activities available, you can rest assured that there will never be a dull moment during your hen party.
 Choose a cottage on the coast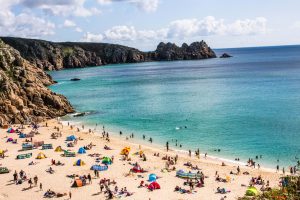 Does your bride-to-be just love to be by the seaside? Hen party cottage ideas don't come better than booking a coastal holiday home. Party houses by the sea provide an enchanting retreat, steeped in natural beauty and tranquillity.
Fall asleep to the lullaby of the waves crashing on the shore, and spend the golden daylight hours digging your toes into the sand, splashing in the waves, and tucking into hearty portions of fish and chips. You could even arrange some unforgettable seaside activities, from seal boat outings to a surfing lesson – or make your own fun and channel your inner girls by holding your own sandcastle building competition. 
 Serve up on the tennis court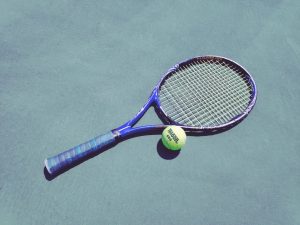 Tennis courts offer the perfect opportunity to stay active, loosen your muscles, and enjoy a little friendly rivalry while you are on your hen party. Organise your own mini tournament with your fellow hens – with some champagne and strawberries and cream to give you a little boost in between sets, perhaps? It's the perfect hen party cottage idea for the tennis lover in your life!
Go for luxury near the city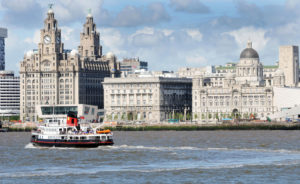 If your bride-to-be would relish a vibrant and action-packed city break, there are a variety of opulent party houses available within easy reach of the bright lights of London. These lavish cottages offer the best of both worlds – the tranquillity and beauty of the countryside, and the hustle and bustle of the city, with its many bars, restaurants and nightclubs, not to mention a whole host of intriguing attractions. Savour your cottage's luxurious features by day, then don your glad rags in the evening and head off into London for hours of fun and excitement.  
Head to your own private cinema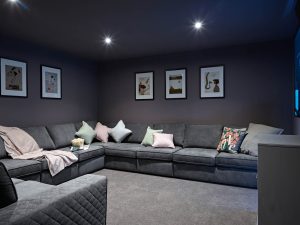 In the midst of all your hen-do pampering, champagne sipping and adventuring, it's nice to pause for a couple of hours and take a break to gather your strength for the next activity. That's where your party house's private cinema comes in handy.
With this simple yet sumptuous hen party cottage idea, you can all curl up on comfy chairs, tuck into popcorn and delicious drinks, and watch your favourite romantic movies to get in the mood for the upcoming wedding. Why not go a step further and hold a whole movie night consisting of all your best-loved rom coms? 
Book your magical hen party house today!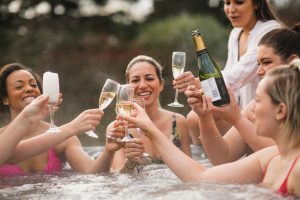 If you've just been named maid of honour and you want to plan the perfect hen party for your bridal bestie, the team at kate & tom's are more than happy to help you find the perfect venue.
To complement our hen party cottage ideas, we have a range of hand-picked party houses for you to choose from, dotted around the country in some of the most breath-taking locations. For any assistance, or to make a booking, don't hesitate to get in touch by emailing [email protected] and we will take care of the rest!