If you've booked a picturesque holiday cottage for your next vacation, you'll no doubt be filled with excitement at the prospect of setting off. But before you depart for your relaxing rural break, there are some practicalities to consider – perhaps the most important being, what should you bring with you?
There's nothing worse than travelling for several hours and then realising you've forgotten something important. That's especially true if it's an item that can't easily be replaced, like your child's favourite soft toy, or an essential medication. 
Here at kate & tom's, we've come up with a helpful selection of items to bear in mind, so you won't be left wondering what to take to a holiday cottage. 
Everyday essentials to slip into your luggage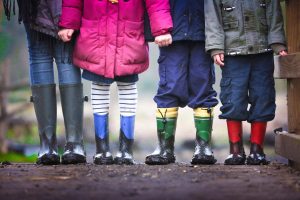 While packing for your holiday cottage getaway, here are some general items you really won't want to leave behind!
Phone chargers: Phone chargers are definitely essential for any trip, particularly if you are staying in a holiday cottage in a more remote location. Make sure you have your main chargers stashed away in your bags, and keep a couple of extra cables in the car so you can charge as you drive. This is particularly handy if you use an app for navigation, so your phone battery doesn't die at a crucial moment during your journey. If you're taking other electronic devices with you, such as tablets or a laptop, double check that you have packed the chargers for those too!
Medicines: While many holiday cottages include a basic first aid kit, if you or a family member is taking a medication for a specific condition, such as an inhaler for asthma, then it's essential that you make sure you have packed these medicines for your holiday. While prescriptions can be dispatched at short notice wherever you happen to be holidaying, sorting it out can be stressful, and is definitely something you don't want to be worrying about on vacation.
Wellies!: If you're staying in a holiday cottage in a rural location, then you definitely want to take a pair of wellies with you, just in case! Country walks are a very enjoyable part of any staycation, but not if the ground is wet and muddy and you haven't brought the right footwear. 
Must-have items to take when travelling with kids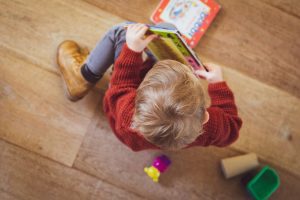 A fun-filled family trip can provide us with many glowing memories to look back on in years to come. But, as anyone who has children knows, preparing for one can be something of a military operation, and often we can't help forgetting something that one of the kids will then demand later! Here are some helpful hints for items you definitely don't want to leave behind when going to a holiday cottage with your kids.
Favourite toys and blankies: If you have toddlers and younger children, they may have favourite toys or blankets which give them comfort when going to a new place. Stash these away when you pack their clothing, to help them adjust to the holiday cottage, and they will feel reassured right away and will hopefully sleep better for having their favourite items around.
Pram or carrier: If you are taking your children to a beautiful holiday cottage in the country, you probably have plenty of outdoor activities planned. Younger children may find it hard to keep up, so make sure you have stowed your pram or baby carrier away in the car before setting off, to save their little legs on longer walks and excursions. 
Portable stair gate: Many holiday cottages will have more than one floor. If this is the case with the property you have booked, a portable stair gate is a handy item to bring along, particularly if you have toddlers who haven't learned how to negotiate stairways yet. 
Don't forget Felix's food! What to bring when holidaying with pets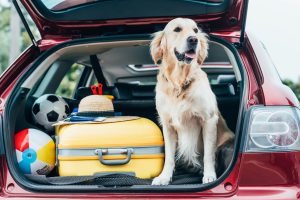 Have you booked a dog-friendly holiday cottage? Taking your animals away on vacation with you can be a wonderful experience, and saves you having to pay for kennels and catteries. It also avoids the issue of separation anxiety – many animals can find it quite distressing when their owners go away for a few days. If you are bringing your dog to the holiday cottage, here are some essentials you won't want to leave at home:
Portable travel bed: While at home you may allow your precious pets to sleep in your bedroom with you – perhaps even on your bed – a holiday cottage will probably have some ground rules regarding animals and where they sleep. As a result, it's a good idea to bring along a portable travel bed so your pet has somewhere cosy for them to sleep, particularly if they are an older animal who needs a nice soft place to curl up.
Food and non-spill bowls: Bringing your pet's food along probably goes without saying, but you may also want to invest in a couple of non-spill bowls, which are handy for feeding and watering while on the road.
Collars and leads: When bringing a dog away on holiday, it's important to make sure they are wearing collars, preferably with identity tags on so they can be easily returned if they get lost. Your dogs will also want to accompany you on your walks, so a leash is essential. 
Minimise your packing with a kate & tom's holiday cottage
As you can see, there are a number of essential items you'll definitely want to bring along on holiday. At kate & tom's, we make sure that's all you need to bring. Our luxury holiday cottages are fully equipped from bedding and kitchen utensils to popular games and DVDs. We pride ourselves on providing a well-appointed home away from home, with all of the essentials, to make your holiday as hassle-free and comfortable as can be!