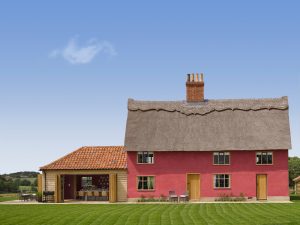 The daffodils are blooming, the lambs are bleating, the weather is warming and you're ready for a much-needed break with your loved ones. Spring cottage breaks in the UK are the ultimate way to relax and unwind with your closest friends and family.
Still not convinced? Read on as we look at eight benefits of spring cottage breaks in the UK…
1) Beat the rush
The summer months are the most popular holiday months in the UK, with thousands of holidaymakers heading to the beautiful English coasts and countryside for a staycation.
Whilst the weather and long summer holiday are enticing for many, a spring getaway brings many of the benefits of summer in the UK but without the added crowds. You can often get better deals, get your pick of the best cottages and find the perfect rental for you ahead of time.
2) Glorious weather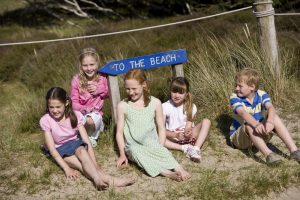 The summer holidays aren't the only time you can enjoy glorious sunshine in the UK. Although the spring weather can be hit or miss in England, the cool breeze, bearable heat and cloudless skies make this season great for those travelling with families or who prefer their sunshine a little more relaxing.
If you happen to experience an April shower, no problem. With your own holiday cottage, you can stay tucked up warm inside with your own indoor pool, games room or even cinema room. Then once you go back out the grass will be that little bit greener and the air even fresher.
3) Stunning scenery
Once spring arrives in the UK, new flowers start blooming, the leaves start appearing on trees and the landscapes are more beautiful than ever. Visit your favourite destinations, from the picturesque views of Buckinghamshire to the perfect surf in Devon. You can enjoy breathtaking views from wherever in the UK you are, whether you're overlooking the clear turquoise seas or green rolling hills. In spring, everywhere you turn is a perfect photo opportunity.
4) Child-friendly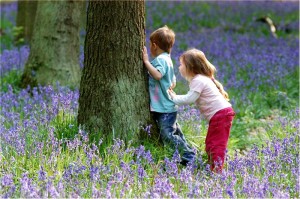 From the Easter holidays to the May Half Term, there are plenty of opportunities to get away with your little ones in spring. Treat your children to a well-earned break after their first term at school and whisk them away for an unforgettable cottage holiday.
As well as spring being naturally child-friendly, a UK spring cottage break has its own appeal for families. With a holiday cottage, you benefit from having your own space so your kids can explore freely whilst you relax and enjoy your time away. You can even fill the fridge with their favourite snacks so you won't have any complaints when it comes to dinner time!
5) Reunite with loved ones
One of the biggest benefits of a spring cottage holiday in the UK is being able to spend quality time with your loved ones all under one roof. With holiday cottages sleeping from 2 to up to 50 guests, we have a wide range of homes for you to choose from depending on your party size. Our rentals are all packed with all the must-have luxuries for your getaway, from hot tubs and indoor pools to games rooms and tennis courts, so all your guests can find the perfect hobby to take up on your holiday!
6) Easy travel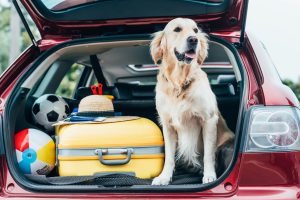 The best thing about a UK spring cottage break? There are no airports, long-haul flights or frustrating delays. You can simply pack up your car, get the kids comfy in the back seat and head on a fun family road-trip to your destination.
With locations across England and Wales, it's up to you how far you want to drive. If you're choosing a pet-friendly cottage and bringing your pooch along with you, being able to stop off to stretch your legs will come in very useful.
7) Smaller crowds
When visiting some of your favourite hotspots on your holiday, the last thing you want is to be fighting through crowds to enjoy the view or get a prime spot. In spring, holiday destinations in England and Wales are considerably quieter than during the summer so you can make the most of doing some of your must-do activities in peace. Whether you've got the Lyme Regis Jazz and Blues festival on your bucket list or you want to watch the crazy annual cheese rolling competition in Gloucestershire, you can see and do it all with time to spare.
8) Plenty to do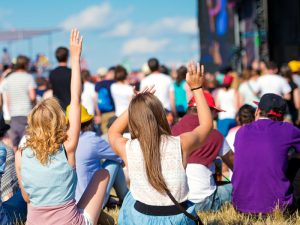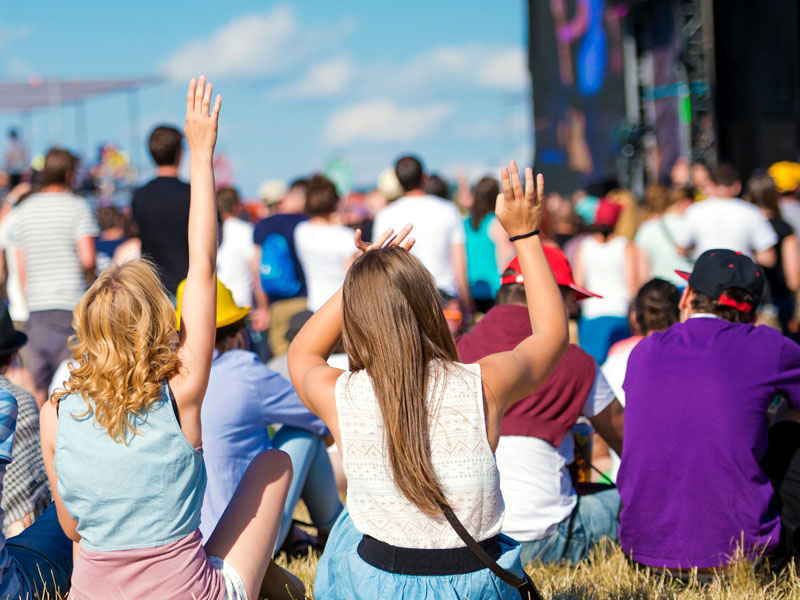 Whether you're admiring the carpet of bluebells at Ashridge Estate just outside of London or taking part in the annual Isle of Wight walking festival in May, the springtime brings with it plenty of fun things to see and do in the UK for the whole family.
Not only are there plenty of festivals and stunning scenery taking over England and Wales in the spring, but with a holiday cottage you can make your own fun in the comfort of your own holiday home. Challenge the kids to a tennis tournament, play hide and seek in the large, landscaped gardens or sit back and relax in the hot tub…
Book your UK spring cottage break 
From breath-taking scenery and exciting events to smaller crowds and no delays, there are all kinds of reasons why you can't beat spring cottage breaks in the UK. If you're ready to plan your own adventure, kate & tom's is on hand to help.
We've done all the hard work, selecting holiday cottages in the most sought-after locations throughout England and Wales, making sure they're fully equipped with luxury facilities to make your springtime stay unforgettable.
Need any help finding the perfect spot? Simply email [email protected] and we'll be in touch!