Want to make the most of the Great British Summer? There's no better way than a family summer holiday. The only question is where you'll go. 
Fortunately, the UK has so many amazing destinations to choose from, which are even more fun-packed, beautiful and unforgettable in the summer sun.
Read on for five of the best destinations for a family summer holiday.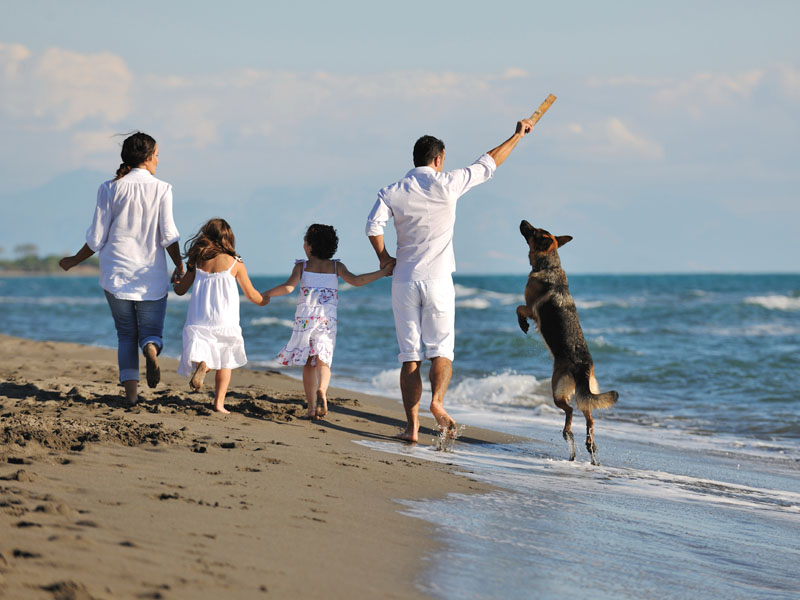 1. Cornwall
Golden beaches, idyllic coves and countless quaint seaside towns – Cornwall has it all. It's the place we all have on our lists, but never quite get around to visiting. What better time than the summer?
When the sun comes out, Cornwall truly comes alive. Head to Newquay to see jet skis whirling round in the waves or take your own jet ski safari to explore the mesmerising Cornish coast – plus a few seals and dolphins if you're lucky. It's the perfect day out for families with children over 8, who will be allowed on the jet ski as a passenger – or a driver if they're above 12.
Elsewhere, Cornwall is full of unbelievable coastal beauty and unique locations. Head to Land's End for those memorable photos with the iconic sign or visit the Minack open-air theatre, situated right on the coast with sweeping views.
Fancy something a bit more educational for the kids? The Eden Project provides that in abundance with the world's largest indoor rainforest and a seemingly endless list of family-friendly attractions.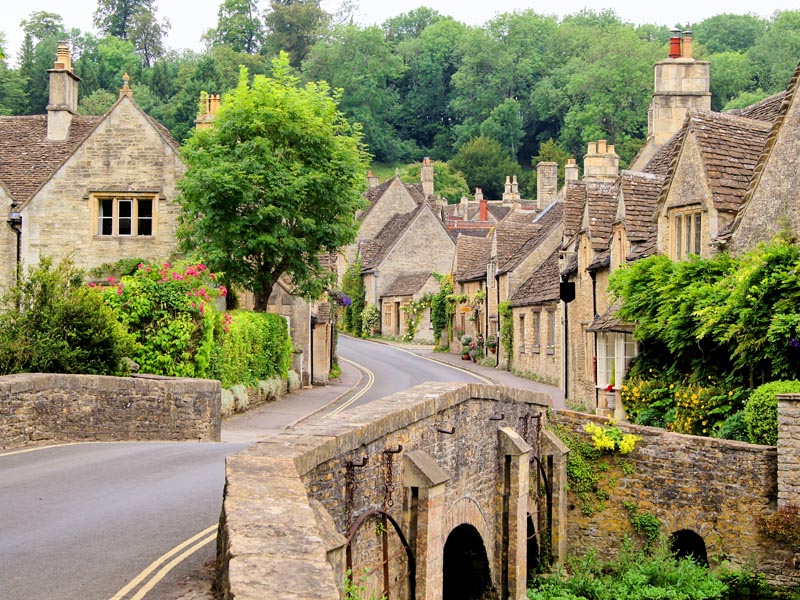 2. The Cotswolds
While summer holiday and beaches have become almost synonymous, some of the best family summer holiday destinations in the UK are actually away from the coast. The Cotswolds epitomise this, offering up a fantasy land of green hills, peaceful valleys and unique market towns that the whole family can spend hours exploring each day.
The Cotswolds is England's largest Area of Outstanding Natural Beauty, and it's fair to say that natural beauty looks even more stunning in the summer sunshine. Take your pick from a long list of walking routes around Witcombe with the fascinating local wildlife, calming waters of the reservoir and even the Great Witcombe Roman Villa. The remains of an ancient building are thought to have been constructed as far back as the first century.
The Cotswolds has plenty to offer for younger kids too. Fairytale Farm in Chipping Norton is complete with ponies, pigs, goats and donkeys to name just a few. Or visit the Cattle Country Adventure Farm Park in Berkley for jumping pillows, magic shows, animal feeding and even a maize maze. Looking for more action? The Cotswolds Water Park has over 150 lakes with watersports, paintballing and inflatable rides.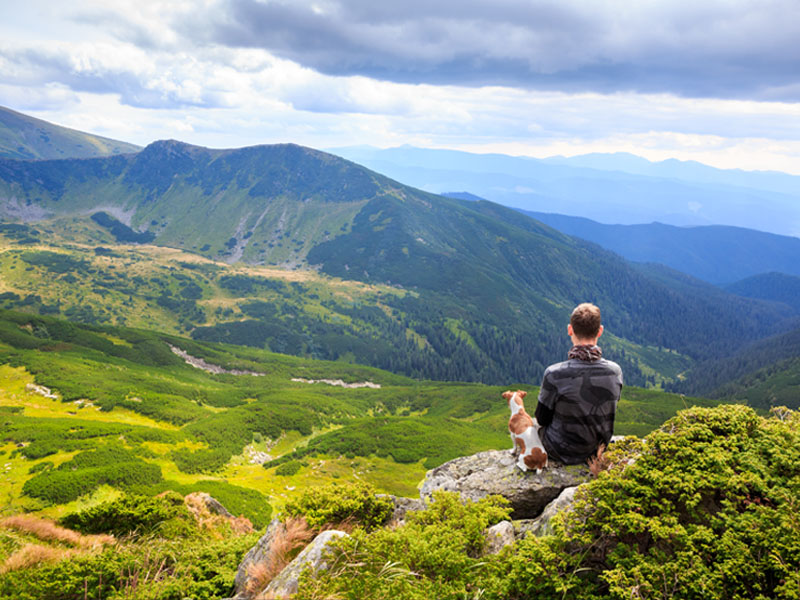 3. Lake District
What could be more fun on a family summer holiday than a boat out on the lake? That's exactly what's on offer in the Lake District, combined with some of the most picturesque views you're likely to find anywhere in the world.
Head to Bowness on Lake Windermere, where you can choose from a range of impressive boats for up to 8 people. Taking the whole family away? Why not hire a few boats and sail out together to enjoy the captivating Cumbrian surroundings?
Just up the road, you'll find The World of Beatrix Potter, where children can be immersed in a world of nostalgic childhood fiction in the Peter Rabbit Garden. Or take the short trip across the lake to see Beatrix Potter House at Hill Top in Ambleside. The 17th-century farmhouse is where Beatrix Potter lived and is packed full of insights into her inspiration.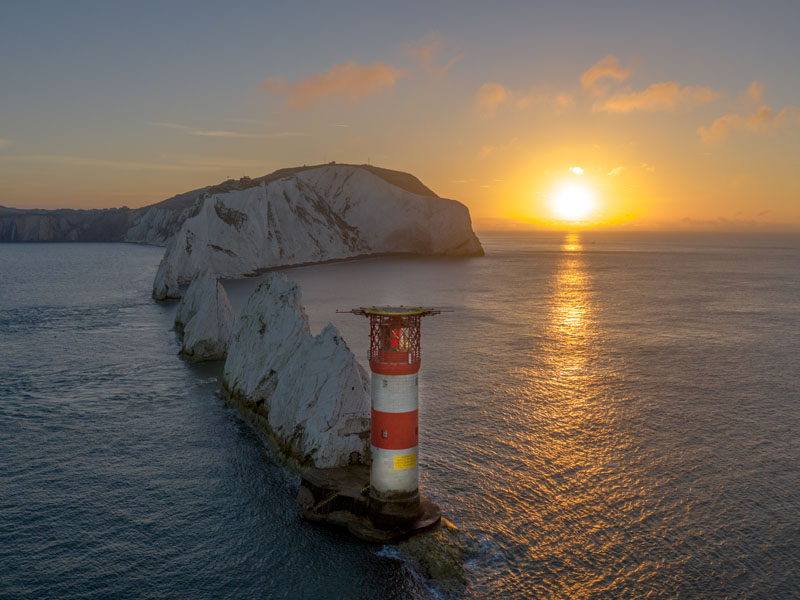 4.Isle of Wight
Without a doubt one of the best family summer holiday destinations for 2020 is the stunning Isle of Wight. Set three miles off the south coast of England, the island allows you and all your family to truly escape the hustle and bustle of your day-to-day lives.
But that's not all. The island has around 70 miles of coast with beautiful beaches like Shanklin, Binnel Bay and Sandown. Enjoy an ice cream as you stroll with the dogs, or just set up camp for the day and make a splash in the sea. Fancy a walk? Take your pick from routes along the Isle of Wight coastal path, which stretches the perimeter of the island.
While you're at Shanklin beach, be sure to visit the mesmerising tree lined ravine of Shanklin Chine. A 'chine' is a local word used in Isle of Wight and Dorset, which means a valley that cuts into a cliff. The unique geological formation is complete with magical walkways to explore all the breathtaking waterfalls and rich forestry.
Or, for something livelier, head to Blackgang Chine. The UK's oldest theme park will have little ones (and not so little ones) truly immersed in its Lands of Imagination. From Fairyland and Nurseryland to the Underwater Kingdom and Pirate Cove, children will be transported to another world time and again. That's paired with thrilling rides like the Cliffhanger and Waterforce to keep older kids happy.
 
5.Dorset
Last but certainly not least on our list of the top summer holiday destinations for families is the wonderful county of Dorset. If you're looking for a coastal holiday with a difference, this is certainly the place for you.
Dorset's famous Jurassic Coast is made up of over 180 million years of geological history. Over the years, it's offered up fossils from the Triassic, Cretaceous and Jurassic periods – from which it takes its name. The coast itself stretches over 50 miles in Dorset, with a further 40 in East Devon. 
Within that expanse, you'll find plenty of places to search for fossils yourself, or just enjoy the unique coastal surroundings. Durdle Door is a natural limestone arch that provides the perfect backdrop for a day at the beach. You won't want to miss Old Harry Rocks off your list either, with three chalk cliffs sitting curiously detached from the coast.
Dorset also has plenty of family-friendly fun to enjoy away from the amazing coast. Visit the primate rescue centre, Monkey World, to see beautiful monkeys, chimpanzees, orang-utans and gibbons. Children will be able to listen to expert Keeper Talks as well as watching the primates enjoy their surroundings for hours on end.

Summer holiday homes for families
The best family holidays need spectacular accommodation. Wherever you choose to go in the summer holidays, kate & tom's has a selection of luxury holiday homes to make your getaway truly unforgettable. 
Our large holiday homes are complete with games rooms, tennis courts, swimming pools and so much more to keep everyone happy.
If you want to find out more about our luxury cottages, our team are always on hand to help. Give us a call on 01242 235151 to start planning the best family summer holiday now.
Please share this post if you found it helpful.
---
Want to find out more? Get in touch with our team on 01242 235151