The Shropshire Hills are full of hidden valleys, stunning scenery and rich history. Naturally, this makes them a haven for walking, cycling and plenty of other activities. Ready to start planning your time away? Take a look at these must-see Shropshire attractions and points of interest.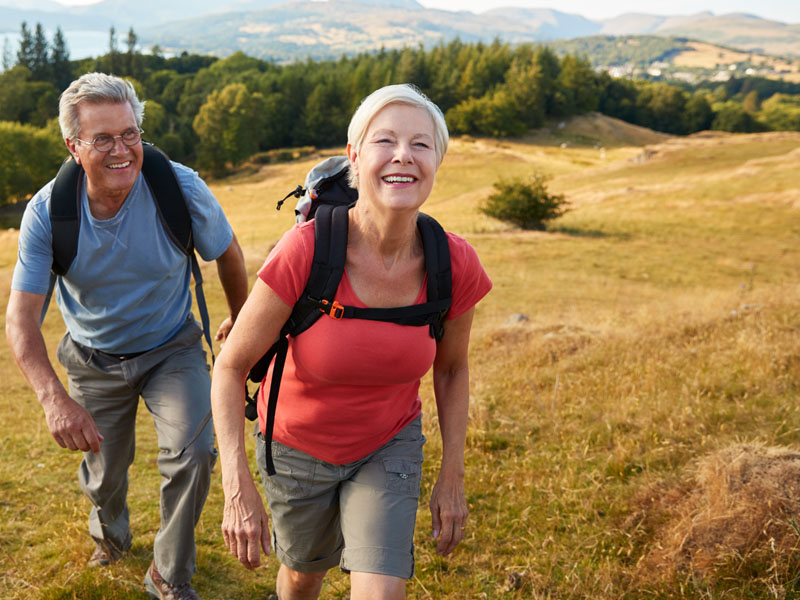 Shropshire Hills walks & hikes
Walking in the Shropshire Hills is pure joy. You'll be glad to know that there are trails and open spaces that are suitable for all abilities. So, whether you've been walking and hiking for years or you're a beginner looking for some pleasant strolls, you'll find something for you.
Easy routes
There are lots of easy routes for anyone who just wants to relax and bask in the beautiful countryside. Routes at Onny Meadows and the Stiperstones are ideal for people who aren't used to walking or find rough terrain difficult to negotiate. There are even trails that are suitable for wheelchairs and young children.
Intermediate routes
If you're looking for something a little more challenging, where the routes take you to less frequented parts of the Hills, a self-guided walk could be right up your street. Church Stretton and Bishop's Castle are two of the most popular Shropshire Hills walks. If you're in the area for a few days, why not try Walking with Offa? This planned route shows you some of the best scenery and points of interest in the area. Even better, you'll get to stop at delicious cafés and pubs along the way.
Long distance routes
If you consider yourself a walking expert, why not try your legs at a long-distance route? The Shropshire Way route has been developed for people who want to walk one large route in several sections. It pans out over 136 miles, showing you some of the best parts of the Shropshire Hills and the surrounding areas. Similarly, Offa's Dyke Path National Trail is a 177-mile linear route on the borders of England and Wales. 11 of those miles are picturesque walking through the Shropshire Hills. 
What is the highest point in Shropshire?
For some walkers and hikers, it's all about the peaks. The highest point in Shropshire is Brown Clee Hill. Located to the east of the Shropshire Hills, just north of Ludlow, it stands at a hefty 1,772 feet – or 540 metres. For context, that's around half the height of Snowdon.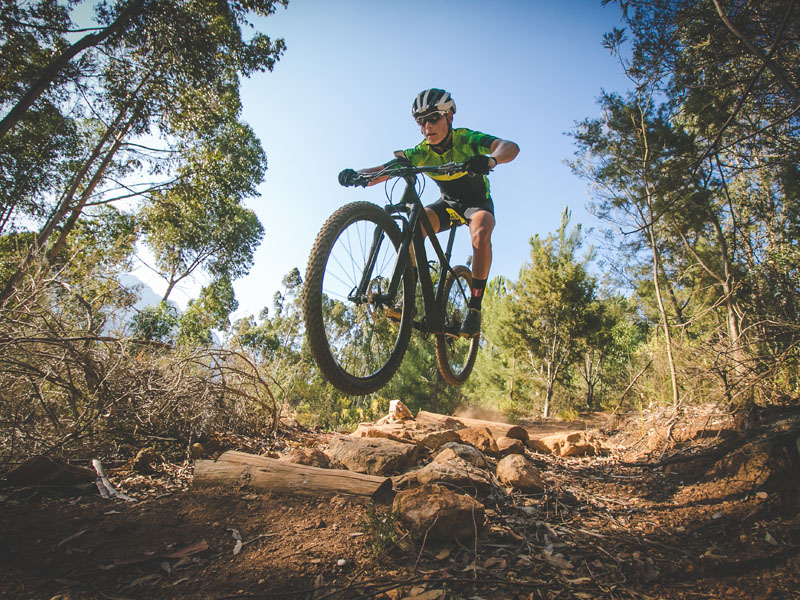 Shropshire Hills cycling
Whether you're looking for simple country lane rides or you want more intense mountain biking trails, there's a reason cycling is so popular in the Shrophire Hills. With swooping country trails, fresh air and beautiful views, it's a truly idyllic experience. Take a look at some of the best trails…
The Lady Halton Loop
The Lady Halton Loop is a 7-mile circular trail through quiet country lanes and easy tracks. This is one that's ideal for all the family. It's safe, with little to no traffic to negotiate on your ride and the tracks are simple to maneuver for any age or ability. This trail explores the Ludlow countryside and there are plenty of spots to stop for a picnic mid-way. 
The Six Castles Cycleway
This route is certainly one for more experienced cyclists. The route is 58 miles between Shrewsbury and Leominster and is signed the whole way. The trail passes through Wales, then heads back to Bishops Castle and the Craven Arms. However, throughout the ride you'll get to see a total of six different castles, including Richard's Castle and Croft Castle. It's a ride not to be missed!
Off-Road Biking
If mountain biking or BMX is more your thing, you won't be disappointed in the Shropshire Hills. The Long Wynd has a wide selection of tracks to choose from to suit all abilities. However, you are asked to abide by certain rules while biking along approved tracks in order to preserve the National Trust area.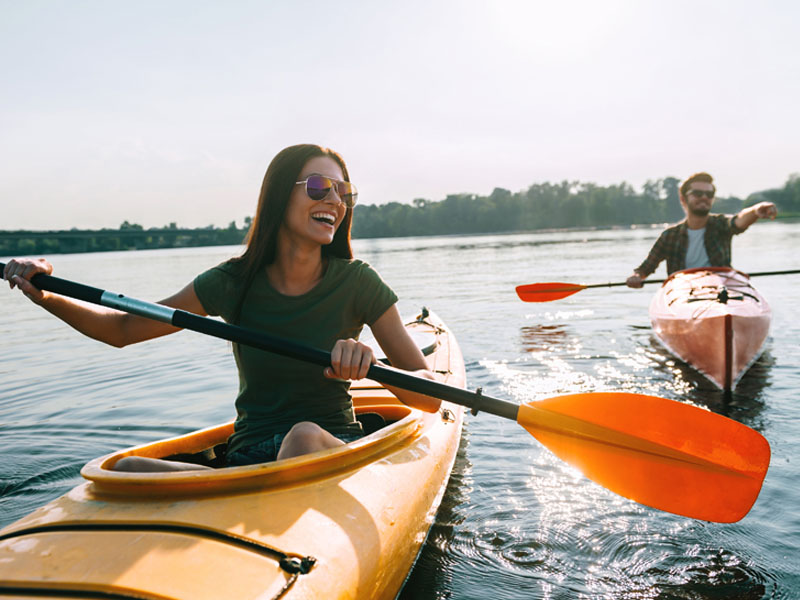 What other activities are available at the Shropshire Hills?
The Shropshire Hills is jam-packed with activities for all the family. Horse riding is among some of the most popular activities in the area. Ride UK is a great place to take all the family, with trails stretching between 8 and 22 miles. Enjoy a relaxing trot through country scenery or join the more experienced groups and ride through open moorland and wooded valleys.
Ever dreamed of soaring through the air across lush green landscapes? At Long Mynd your dreams could come true. There are a variety of air sports available at the moorland plateau, which is over 7 miles long and 3 miles wide. Try paragliding, take a hot air balloon ride or have a go at archery at the local Archer's Club.
Perhaps water sports are more your thing. The whole family can get involved with canoe or kayaking lessons on The River Severn or take a fishing trip to Betchcott fishing lake. The possibilities are endless.
Start planning your getaway today
Fancy the rolling hills and endless landscapes of Shropshire? Why not stay right in the midst of it? At kate & tom's, we've hand-picked luxury Shropshire holiday cottages in the most breath-taking locations. Sit back in your hot tub and admire the views or spend quality time in the games room after a day of cycling with the family.
To start planning your holiday of a lifetime, give us a call on 01242 235151.
Please share this post if you found it helpful.
---
Want to find out more? Get in touch with our team on 01242 235151