CarFest South 2015 is not your average car show!  The three-day event is one of the most popular car festivals in the United Kingdom because it combines cars with great food, great music and family entertainment.  This annual event takes place in Laverstoke Park Farm, Hampshire.  Here are some of the reasons why CarFest is a special three-day car festival like no other.
The Cars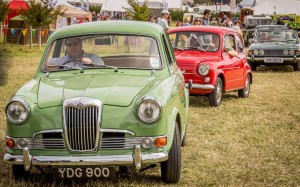 There are 12 separate CarFest hill climb races to showcase different types of vehicles.  Fans get to see everything from historic formula one cars through to hot rods.   Some of the races over the three days include:
Formula one — historic F1 cars including the Lamborghini Lotus driven by Martin Donnelly
Dynamic Duo — two generations of Batman Cars! The kids love this race.
Dragster Three — includes a 250k Bentley Continental GT, Pro Chevy Street Drag and a FIAT Bubble Car
Funky Four — Pimped rides, beach buggies, low Riders and a custom classic camper
Furious Five — Japanese cars battle it out
Over 20 car clubs will be showcasing their cars in the brand new Vintage Village.  There will be hundreds of cars from dozens of manufacturers, keeping car fans busy for many hours.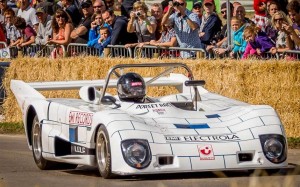 "Dream rides" is a popular event that allows festival-goers to donate some money to the BBC Children in Need fund in return for a spin in their favourite car.  This year, the cars featured will include a: V12 Lamborghini Murcielago Roadster, Bentley Continental GTC Speed, Ferrari California 30, Lola T70 Spyder and Alfa Romeo Montreal.  Ever dreamed of riding in a real Lamborghini?  Time to make it a reality.
There are also the Classic Car Auctions (CCA), which feature celebrity auctioneers and close to 100 beautiful cars under the hammer.  Some of the cars will be charity lots, with 100% of the proceeds going to the charity fund!
In addition to all of this: strong man Simon Plant will be pulling 14 Ford Fiestas, there will be high-speed burnouts, motorbike stunt riders and a formula go kart competition.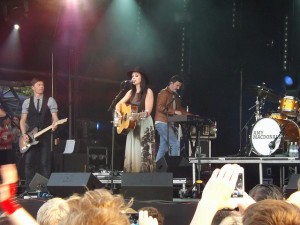 The Music
CarFest has earned a reputation for providing an incredible array of world-class musicians to enjoy.  This year the line-up includes: Jools Holland, The Boomtown Rats, Paloma Faith, Seasick Steve, Bellowhead, Sophie Ellis-Bextor and Texas.  There will be over 20 musical acts on offer over the thee days (not including acoustic acts performing elsewhere at the festival).
The Food
CarFest South is a foodies paradise, with dozens of eating venues, food trucks and pop-up stalls to satisfy your appetite.  Most of the food available at CarFest South has been sourced from the location where the event takes place — Laverstoke Park Farm.  The farm specialises in organic/biodynamic farming and creates world-class organic produce.   Combine the high-quality produce with some of Europe's best chefs and diners get to enjoy some spectacular food.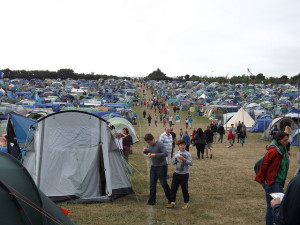 There are also a number of handpicked caterers at the event in quirky food trucks.  These are the 'best of the best' food trucks from around the United Kingdom, who have been invited to participate at the event.
The Britain's Best Pavilion is a showcase of food producers from across the United Kingdom.  Visitors can sample very high-quality food including fudge, wine, muffins, fruit, cheeses and breads.
If you want to join the action yourself, the Cakes vs Pies contest is running for its 4th year.  The contest culminates in a celebrity panel judging the overall winner in the pie and cake categories. The audience then decides if the pie or cake is better!
The Fun
In addition to all of this, there are a number of attractions that the whole family can enjoy, including: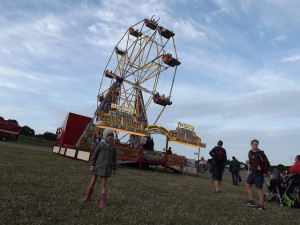 Mega Land! Watch huge vehicles in action including Bulldozers, Fire Engines, Dump Trucks and the Volvo H series wheel loader
The Big Top, which features a number of acts for children of all ages
Wigwam Stage featuring a number of acoustic musical acts
Goalfest, which helps young kids meet some coaches and receive tips in their favourite sport. Sports include netball, rugby, football and hockey.
The Beach, which has deck chairs, sandcastles, sand art and beach huts.
Kids driving school lets young kids get behind the wheel of a mini tank, go karts and mini VW campers!
Air displays including Abarth Extra 300, Huey, The Old Buckers, Sea King and Night Flight Pyros
Much more!
For a Good Cause
The best part about CarFest is that 25% of all ticket revenue supports a charity!  The money goes to the BBC Children in Need fund, which helps disadvantaged children and young people in the United Kingdom.  The event has raised a massive £3.4 million since 2012.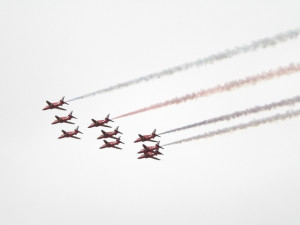 This event is definitely a must-see and a perfect destination for your next family holiday!
If this event has grabbed your interest or you are already planning to attend make the weekend extra special by staying a luxury property close by: