I have childhood memories of going to a beach and eating ice cream and fish and chips by the sea then building sandcastles with my brother. His was always better but he always let me think mine was the best. We would then run around playing hide and seek on the sand dunes till our Mum dragged us off home, with a lot of protesting!
Most people in England have similar memories so an autumn break to the coastline could be the perfect time to re-ignite those memories or create a few new ones.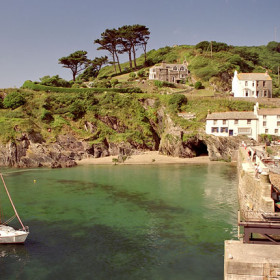 Summer is finished and autumn is starting to roll in. Summer can be hectic so an autumn break could be just what you need to re-charge the batteries. The coastal regions of the UK offer beautiful landscapes, historical sites and many interesting things to see and do for the whole family.
Cornwall is a fantastic place to visit in autumn. The main bulk of tourists have made their way home and the sea is at its warmest.
It has dramatic sea views and wonderful coastal paths to walk which are hard to equal. It is possible to walk along the dunes and scramble along the craggy, granite cliffs.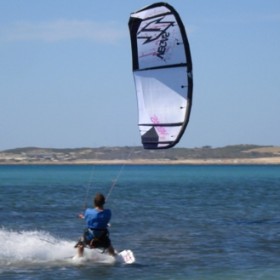 Autumn is the time when Cornwall gets the best swell making it the perfect time to do some surfing, whether you are a complete beginner or a pro. Even on days when the weather might not be as great, with a decent wetsuit you can splash around for hours with no worries of a chill.
Cornwall has a thriving art scene and is home to some great art galleries and museums. If art is not your thing then you could visit one of Cornwall's many castles. These amazing sites have so many fascinating stories to tell. Another fun day out is visiting the Cornish mining region which has been made a UNESCO World Heritage Site.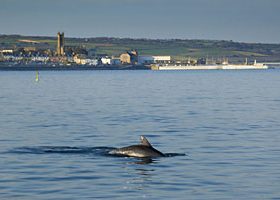 If getting out with nature is more your thing then Cornwall is a great place to go spot some marine life. There are no guarantees as with any wild animals but if you are lucky you could spot sharks, whales or dolphins. Many reputable companies offer boat tours to the marine life enthusiast.
Dorset is also a spectacular option for a relaxing autumn break. It has countryside that boasts World Heritage status and offers a wealth of attractions including markets, beaches, theatre and arts.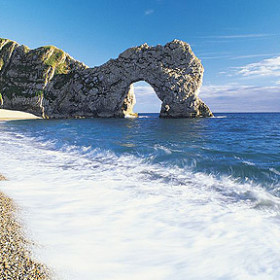 The Jurassic Coast which stretches from East Devon to Dorset, has truly stunning coastline with rocks recording 185 million years of the earth's history. The area was chosen as a World Heritage Site as the rock formations show a geological walk through time form the Triassic, Jurassic and Cretaceous periods.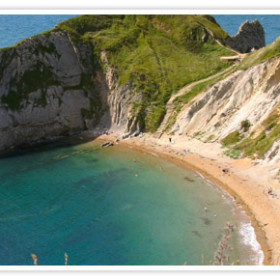 South Devon or the English Riviera as it is fondly known, has lots to offer for the autumn break getaway. It spans 22 miles of outstanding Devon coastline. As well as stunning scenery, Devon has a few festivals that could be perfect to light up your getaway. The Two Moors festival offers classical music and runs from the start of October to the 22nd. It is a wide and varied classical event and draws large crowds to the area.
If classical isn't your thing then Torquay holds a fantastic Blues Festival featuring some of the UK's best Blues musicians. Another event to tie in with your autumn break is the Dartmouth food festival. It offers the best food and produce from the area with celebrity chefs showing off what they can do in the kitchen.
The coastal regions of the UK have a lot to offer the whole family and autumn can be perfect to avoid the large crowds and maybe snag you a cheaper deal. Get away from the city and enjoy the breathtaking scenery and create new memories with the whole family that will be cherished forever.
Kate and toms have many properties through-out Cornwall and Dorset to suit all group sizes and budgets, for further information contact kate and toms today or click to our property page and see for yourself!