Breaks away for February half term are a great way to squeeze in a getaway early in the year. It means you don't have to wait for summer or even Easter to spend some quality time with the family.
With the kids off school, you have the option of a long weekend or a whole week away. By staying in the UK, you don't have to waste any of that time queuing at airports or crossing time zones.
The only question is where you'll choose! Read on as we look at 6 of the best breaks away for February half term. But first…
When is February half term?
As the name suggests, February half term falls in February pretty much every year. However, the dates can vary from region to region or even school to school.
In 2024, February half term is from either Monday 12th to Friday 16th or Monday 19th to Friday 23rd. That's because of the particularly early Easter in 2024, meaning some schools have chosen to have an early half term.
In 2025, Easter is back to normal, almost three weeks later than the year before. Because of this, February half term is Monday 17th to Friday 21st for most schools.
6 breaks away for February half term
---
1. Take a Viking adventure in York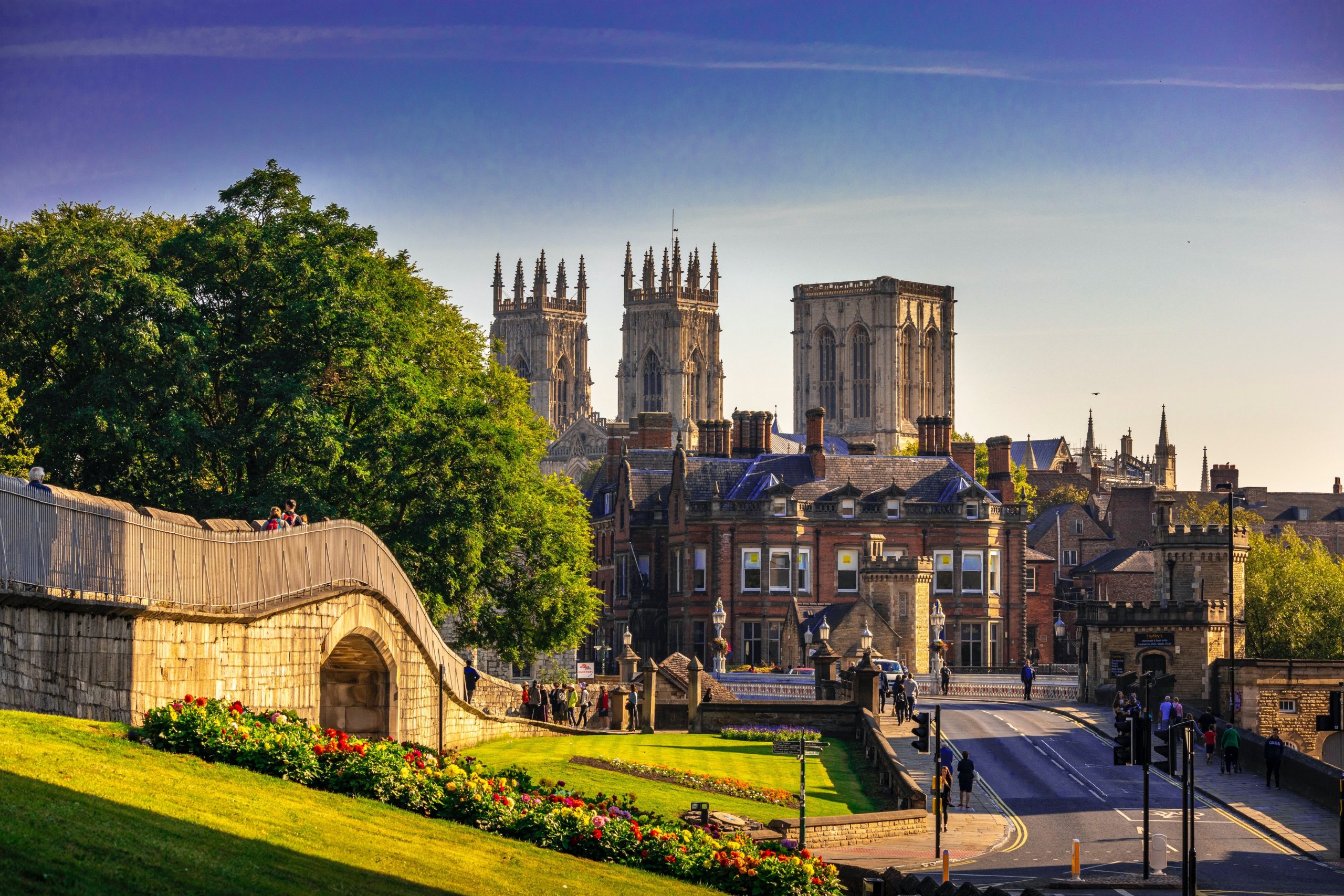 Half term holidays are all about making memories with your children. If there's one thing that fascinates practically all kids, it's the Vikings. Striking longships, horned helmets, Norse gods – what's not to love (other than the brutal warfare)?
If your kids are intrigued by history, head to York for the Jorvik Viking Festival. It's the largest Viking festival in Europe, held in February each year. From crafting, combat displays and themed cuisine to annual strongest Viking and best beard competitions – there's something for everyone.
Don't forget the array of other sights to see in York, such as the National Railway Museum, York Dungeons, York Minster and the famous city walls.
2. Visit the King's Lynn Mart in Norfolk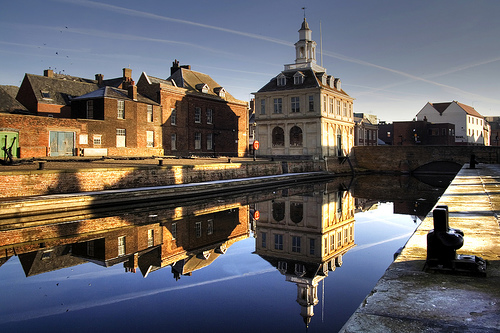 The King's Lynn Mart is held for two weeks, starting on (or around) Valentine's day each year. Its history dates back to the 16th century, when trade fairs were hosted in the same spot, drawing visitors from across Europe.
Today, the trade fair has been swapped for a funfair, where you'll find traditional rides and stalls plus some adrenaline-boosting big rides for the more daring members of your group.
There's something for kids of all ages – not to mention adults too. Aside from the funfair, Norfolk is home to countless attractions such as Sandringham Estate, the Norfolk Broads and Pensthorpe – a 700-acre nature reserve with interactive trails and eco-play areas.
Worried about a bit of February drizzle? Norfolk is also the driest and sunniest county in England!
3. Find some fossils in Dorset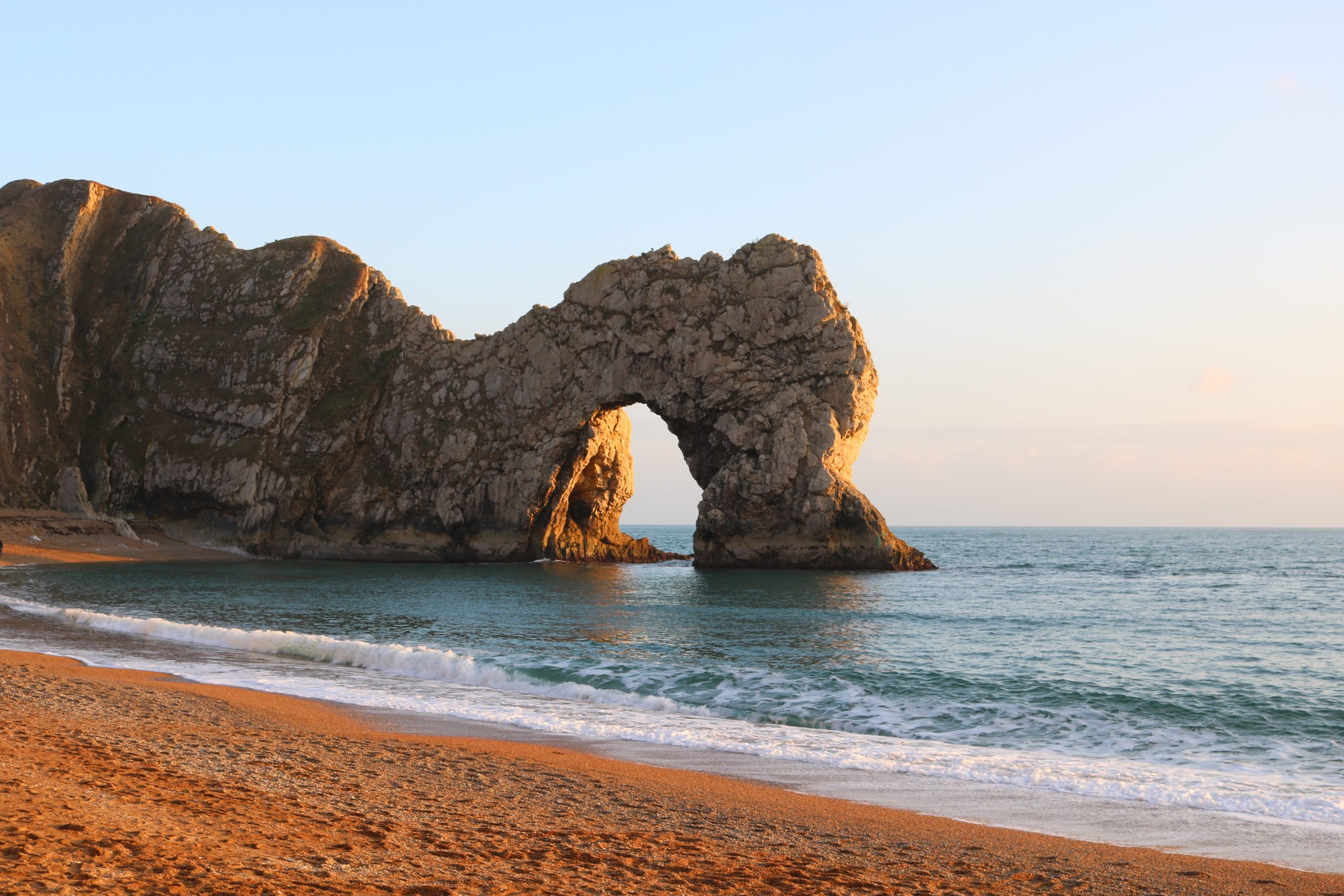 Dorset is famed for its stunning Jurassic Coast. As well as offering 95 miles of picture-perfect coastline, which stretches all the way into Devon, it's the most popular part of the UK for fossil collecting.
So, why February? After the high winds and heavy rain of winter storms, you've more chance than ever of fossils being unearthed along the Jurassic Coast. That's partly down to some extra coastal erosion caused by the extreme weather.
Guided fossil walks are an informative, fun and safe way to search. The extra guidance will let you know where to look and what to look out for. Even without any discoveries, it's sure to be a memorable experience!
Head north for a glimpse of the Northern Lights
Did you know that visibility of the Aurora Borealis depends on an 11-year cycle of solar activity? From 2024-2025, that activity reaches its "solar maximum" peak, meaning you have the best chance of seeing the Northern Lights.
Visibility is best when there are long, dark nights – which is why February half term is ideal. You'll also want to head north, but you don't have to drive all the way to the Scottish Highlands!
Below, we'll look at three breaks away for February half term if you want to see the spectacular natural light show in the sky.
4. Northumberland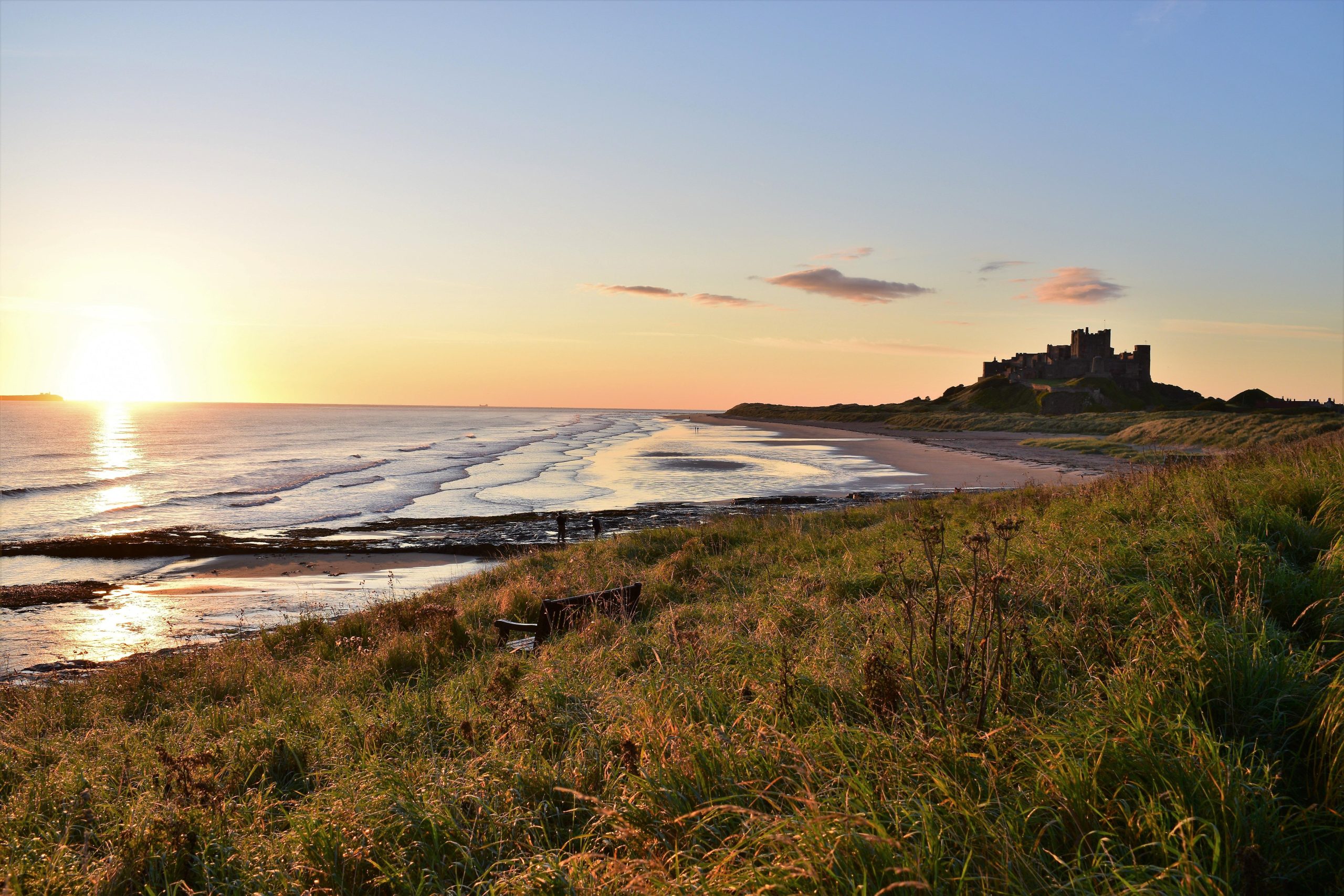 Northumberland has some of the darkest skies in England, paired with a north-east location that's ideal for catching a glimpse of the Aurora Borealis.
In particular, Northumberland International Dark Sky Park is the largest gold-tier dark sky park in Europe. Here, you'll find Kielder Observatory, which is used by astronomers to learn more about the universe around us.
Don't forget all the wonderful things to do when the sun is up, including a Harry Potter-inspired visit to Alnwick Castle, the beautiful coastline near Bamburgh and a trip to the pocket-sized Holy Island, which can only be accessed at low tide!
5. Lake District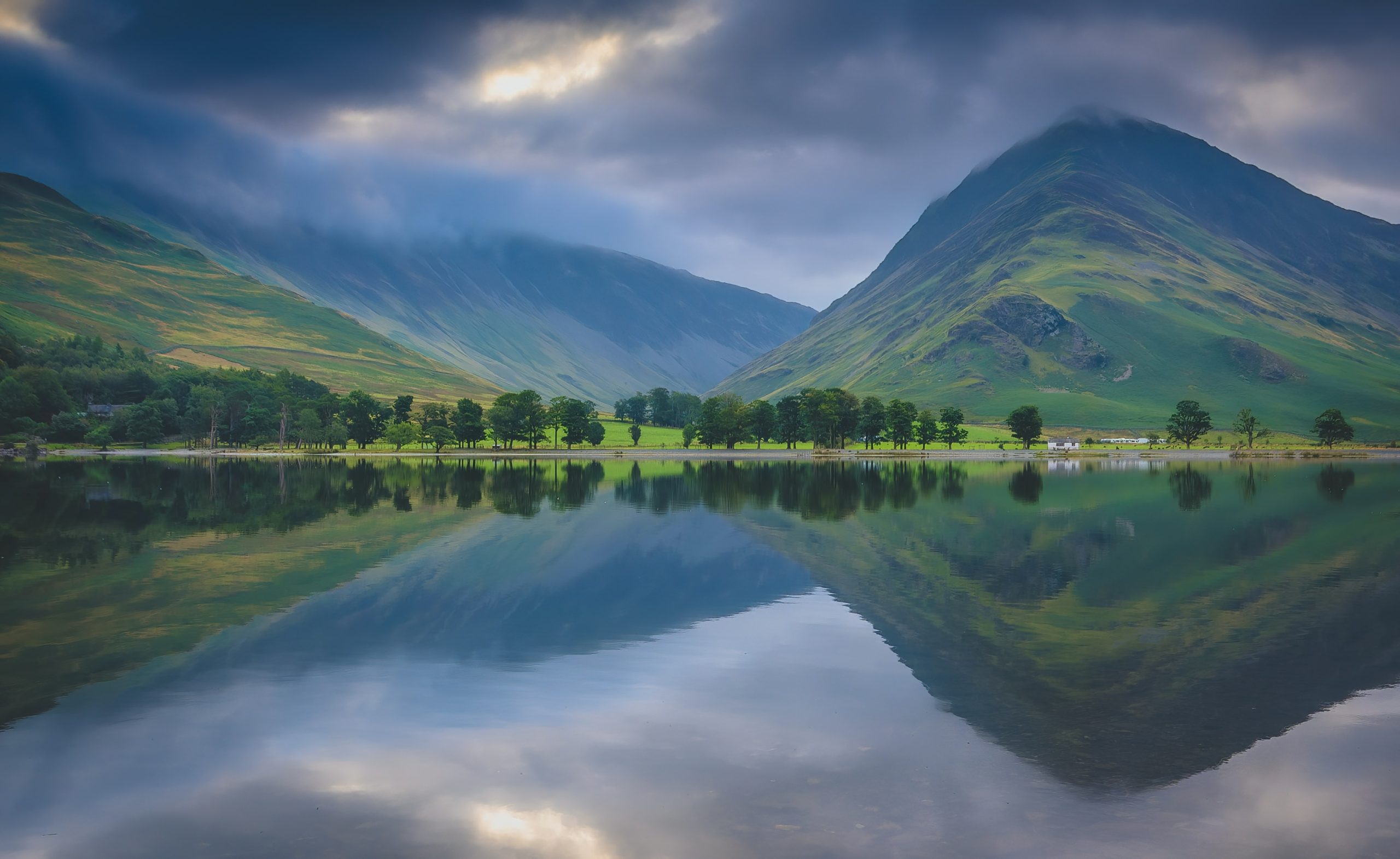 If you want to add some striking landscapes to your view of the Northern Lights, the Lake District is the place to be. It's up there with Northumberland as far as dark skies are concerned – with the added benefit of beautiful lakes and breathtaking fells.
Ennerdale is often cited as the best spot for star gazing, with Grizedale Forest and Wasdale also in the mix. Just make sure you have good visibility of the northern horizon – you wouldn't be so fond of Scafell Pike if it blocked your view!
6. Wales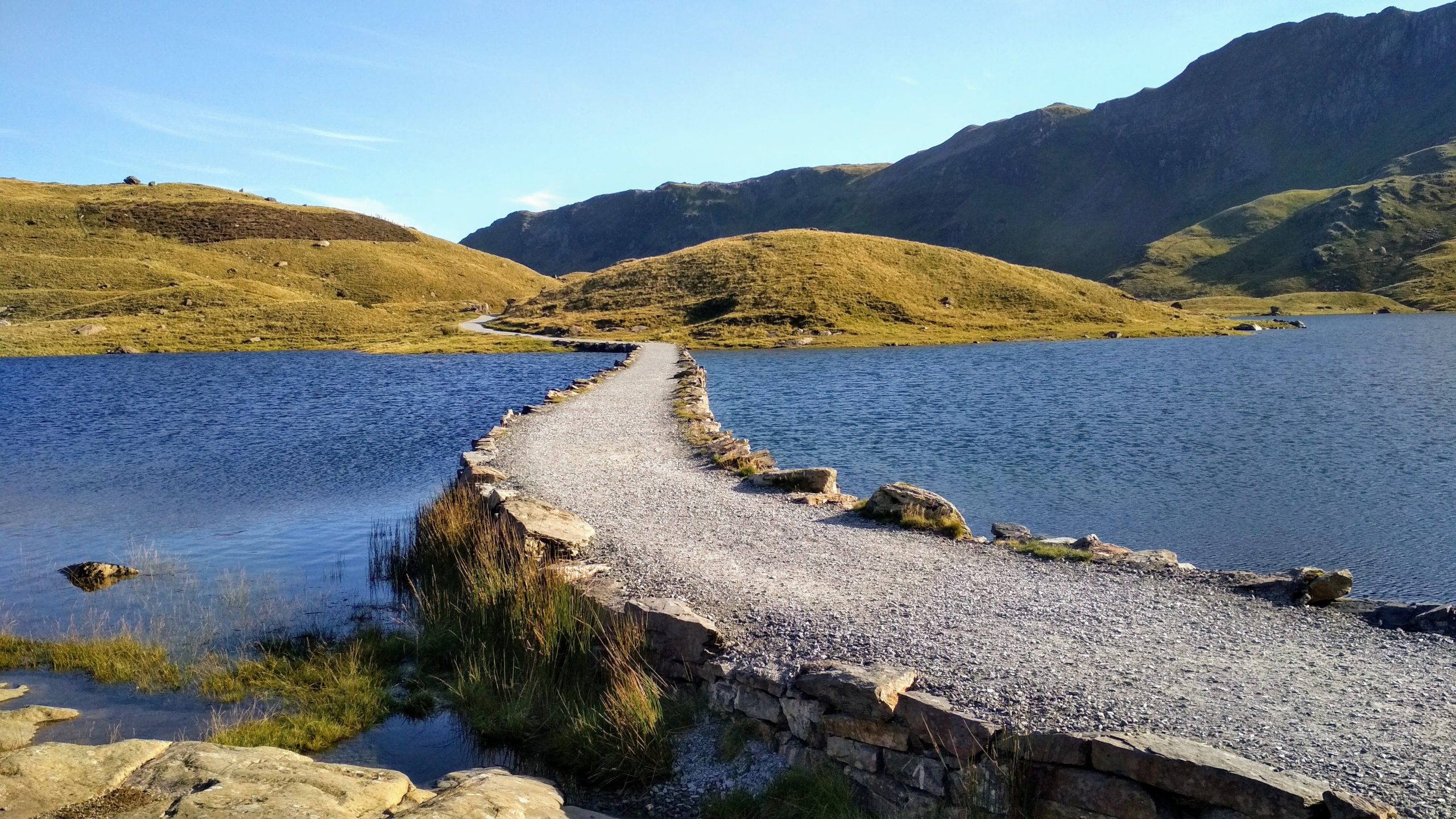 Last but not least is Wales. While it may not be as northern as the Lakes or Northumberland, Welsh Dark Sky Week happens to coincide with February half-term most years!
All three National Parks plus five Areas of Outstanding National Beauty will be participating:
Snowdonia
Brecon Beacons
Pembrokeshire Coast
Anglesey
Pen Llyn
Clwydian Range and Dee Valley
Gower
Wye
As well as holding stargazing events and astrophotography workshops, people will be encouraged to switch off their lights in the evening to boost visibility even more!
Luxury breaks away for February half term
From fossils and funfairs to spectacular natural light shows, the UK has so much to offer on a February half term break. With kate & tom's, you can add luxury to that list. We've hand-picked the best holiday cottages in sought-after areas throughout England and Wales to make your time away extra special.
Check out our holiday homes in the regions below or browse our entire collection of luxury houses online: