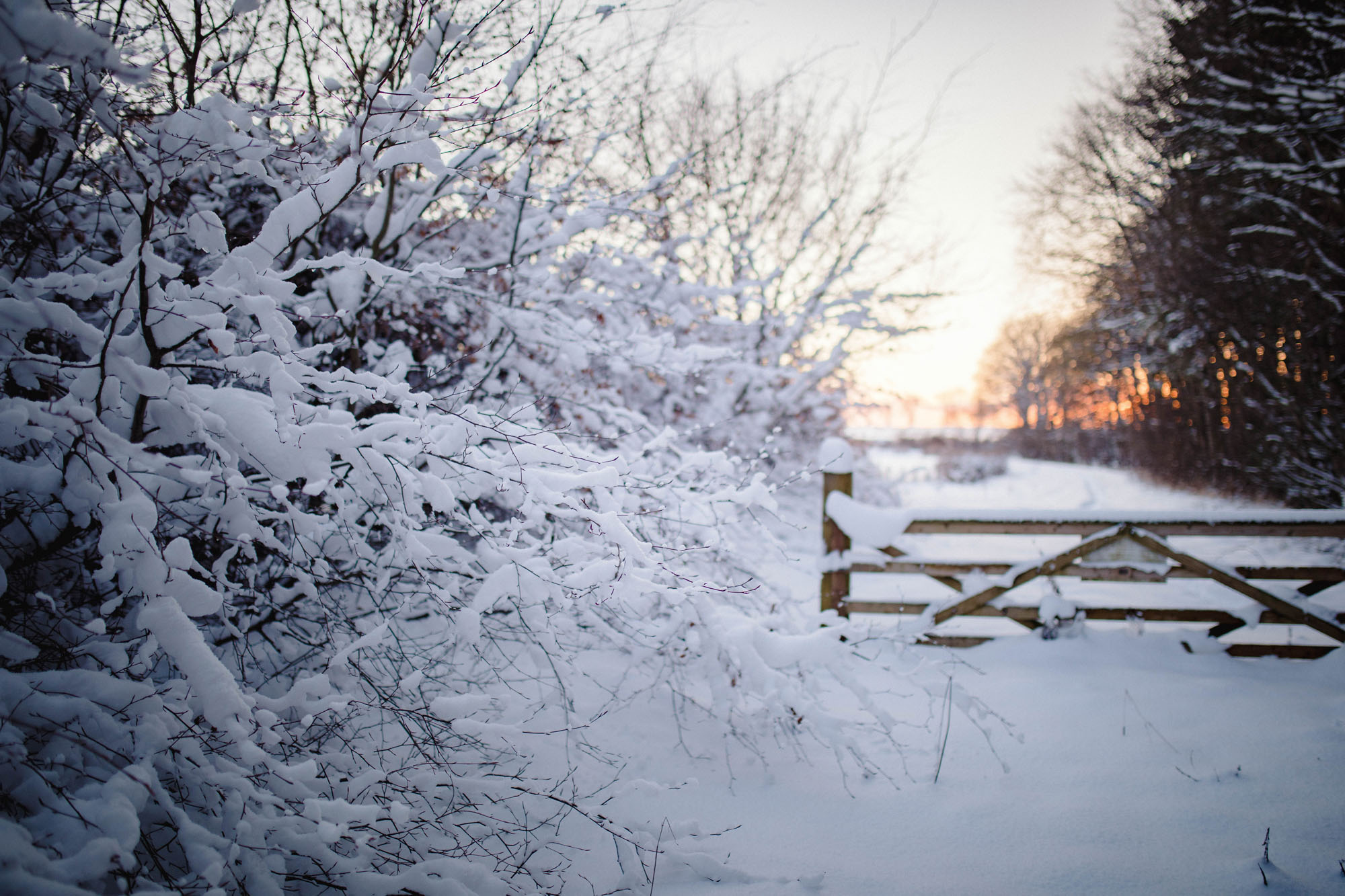 Cosying up in front of popular Christmas movies is always a favourite for the festive season. While there's a selection of top contenders for the number one Christmas film, one name that pops up in most top 10 lists is The Holiday starring Cameron Diaz, Jude Law and Kate Winslett. 
The UK side of the film is set in a beautiful village location with a quintessentially British cottage as one of the escapes. The inspiration behind the film has often popped up in local news. But if you're wondering where the cottage in The Holiday is, it probably won't surprise you that it doesn't really exist!
Fortunately, there are still some ways you can recreate the festive magic from the film, such as visiting Surrey or even renting a similar cottage. Read on to find out more.
Where is the cottage from the holiday?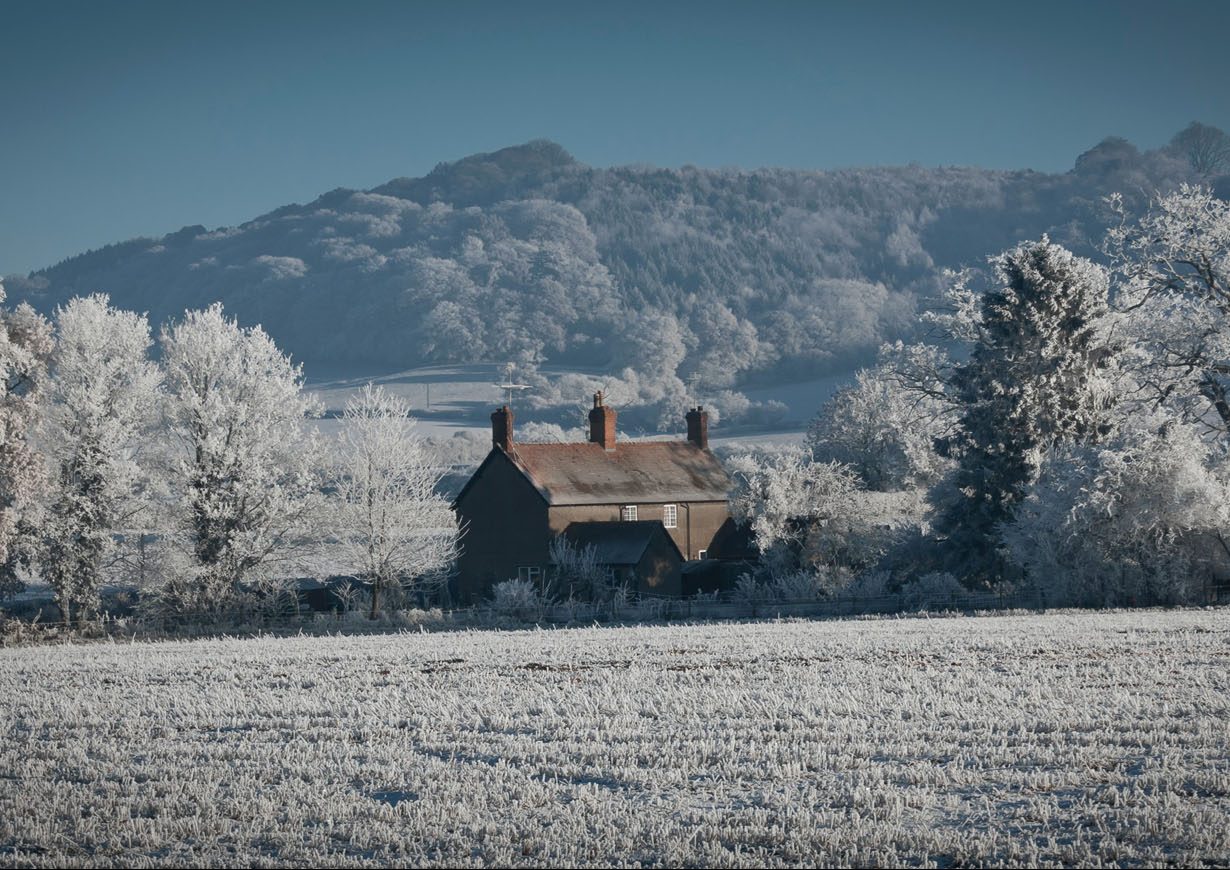 While it may come as a slight disappointment, the actual cottage featured in the film is a set created in a field in Shere, Surrey. This spot is a small village in the Guildford district, close to the towns of Dorking and Guildford. 
Much like the film, this area has charming buildings and pubs alongside a 12th-century church. It's a favourite for filmmakers, and you may have spotted its scenery and backdrops in films such as The Edge of Reason, Bridget Jones and, of course, The Holiday. 
However, while the cottage in the film doesn't exist, it was inspired by a house that does. That cottage was Rosehill Cottage in Holmbury St Mary. Looking at this charming period property, you see all the resemblances of its quaint English features as per its picture-perfect influence. 
The intricate detail that went into recreating the image of the cottage was extraordinary. Even down its surroundings, the 20ft bare tree outside the cottage was added to create a wintery look. 
Can you visit the spot where The Holiday was filmed?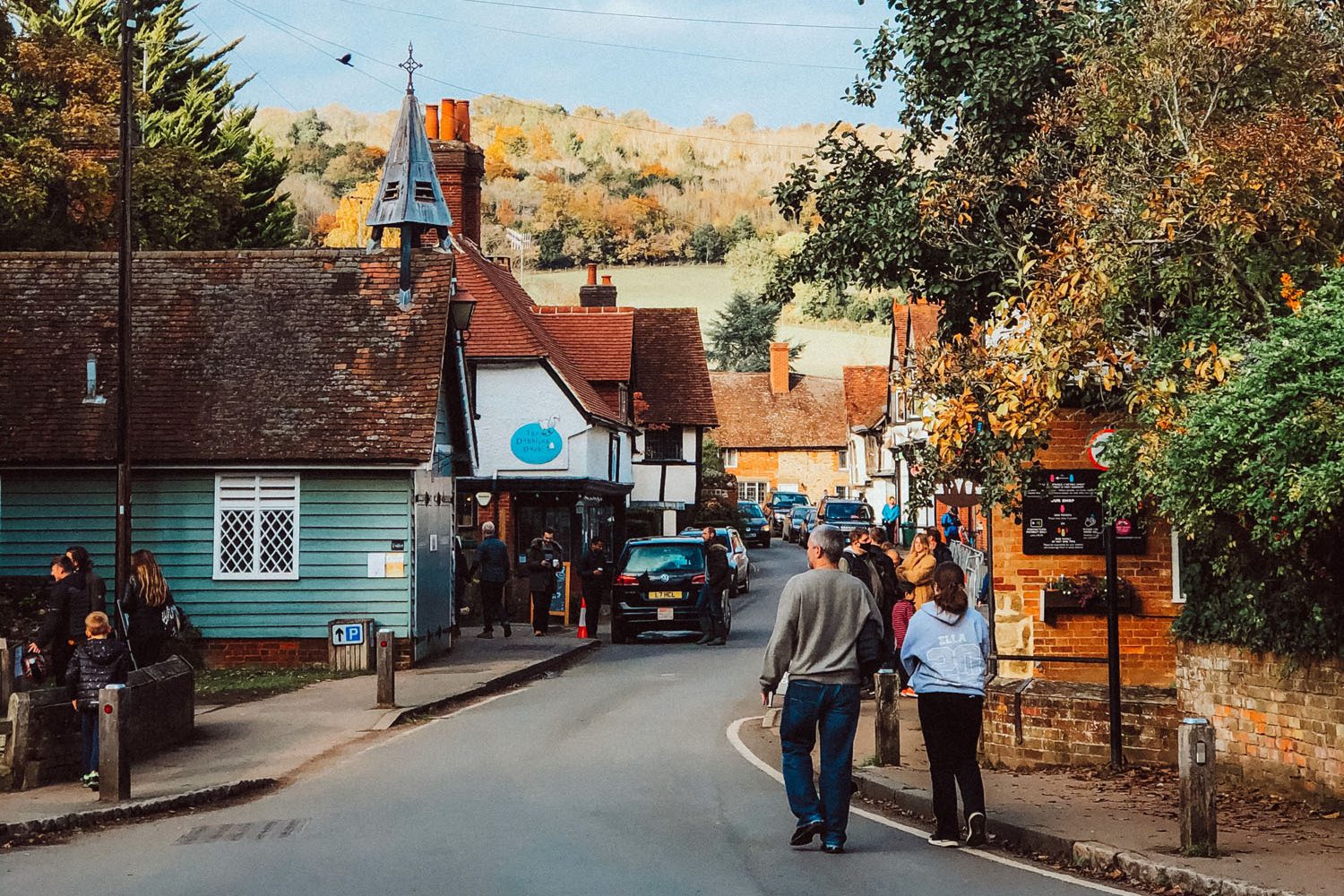 The exact spot where the set was located is in a private field. So, besides catching a glimpse from a nearby road, you cannot get close to it. However, as the set was dismantled after filming, there isn't much to see anyway. 
The cottage that inspired the set can be viewed. But again, this is a private home, and we're not sure the owners appreciate people just appearing for pictures. 
All that said, the area The Holiday was set in is a beautiful location to visit, and other Surrey towns and villages also have a similar charm to them – making it perfect for a holiday stay of your own… 
Holidays in Surrey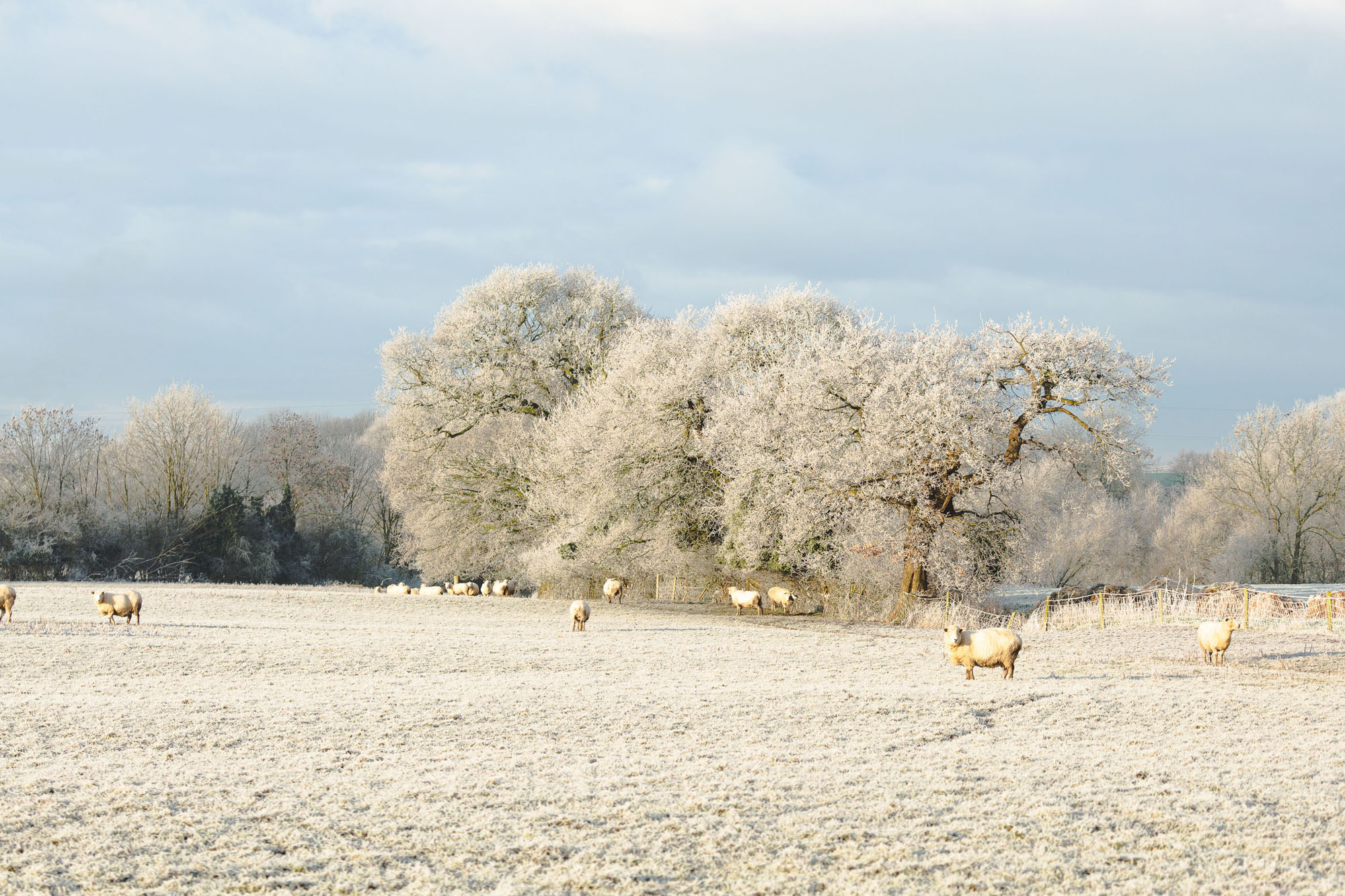 Despite being close to the capital, you'll be amazed just how serene Surrey is compared to the hustle and bustle just a short drive away. 
This region is full of natural beauty, and surprisingly woodland makes up a third of a county's landscapes. A stay near the Surrey Hills invites you to explore this 163-square-mile Area of Outstanding Natural Beauty with top spots such as Frensham Ponds, Reigate Hill and Newlands Corner, providing a range of walks in nature. 
There's not just breathtaking scenery to enjoy. You also have attractions and heritage sites on your doorstep. If you're looking for some hair-raising fun, Thorpe Park is the place to go. It's one of the UK's most popular theme parks, with the country's fastest roller coaster, Stealth, a must-ride. 
To experience the region's historic charm, head to Hampton Court Palace. This is on the outskirts of the county and takes you back to Tudor Times, where you'll see Henry VIII's great hall alongside spectacular landscaped gardens. 
Top cottage breaks in Surrey
Taking inspiration from The Holiday cottage but on a grander scale, kate & tom's have a beautiful selection of homes perfect for a getaway in Surrey.
The Spy's House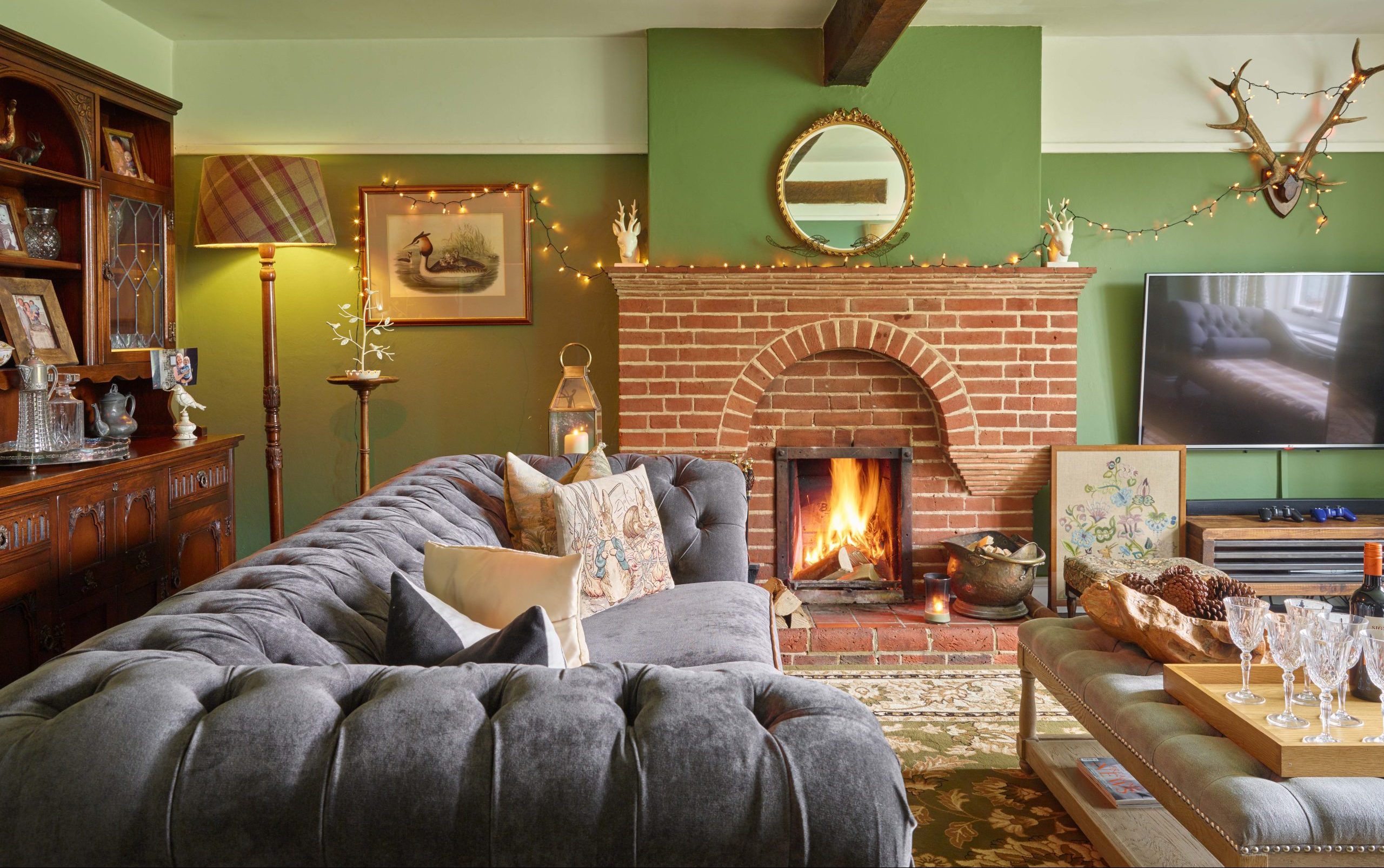 Nestled in the Surrey Hills and close to the town of Guildford is The Spy's House. This large home welcomes friends and families to admire outstanding views and a serene setting. Its name takes inspiration from its former owner, a Head of the MI5, so you have all the intrigue and mystery just like your favourite movies. 
Everything about this spot is about ultimate seclusion. So, just like in the film, you can while away the days in peace and quiet with life's little luxuries. 
Summerfield Court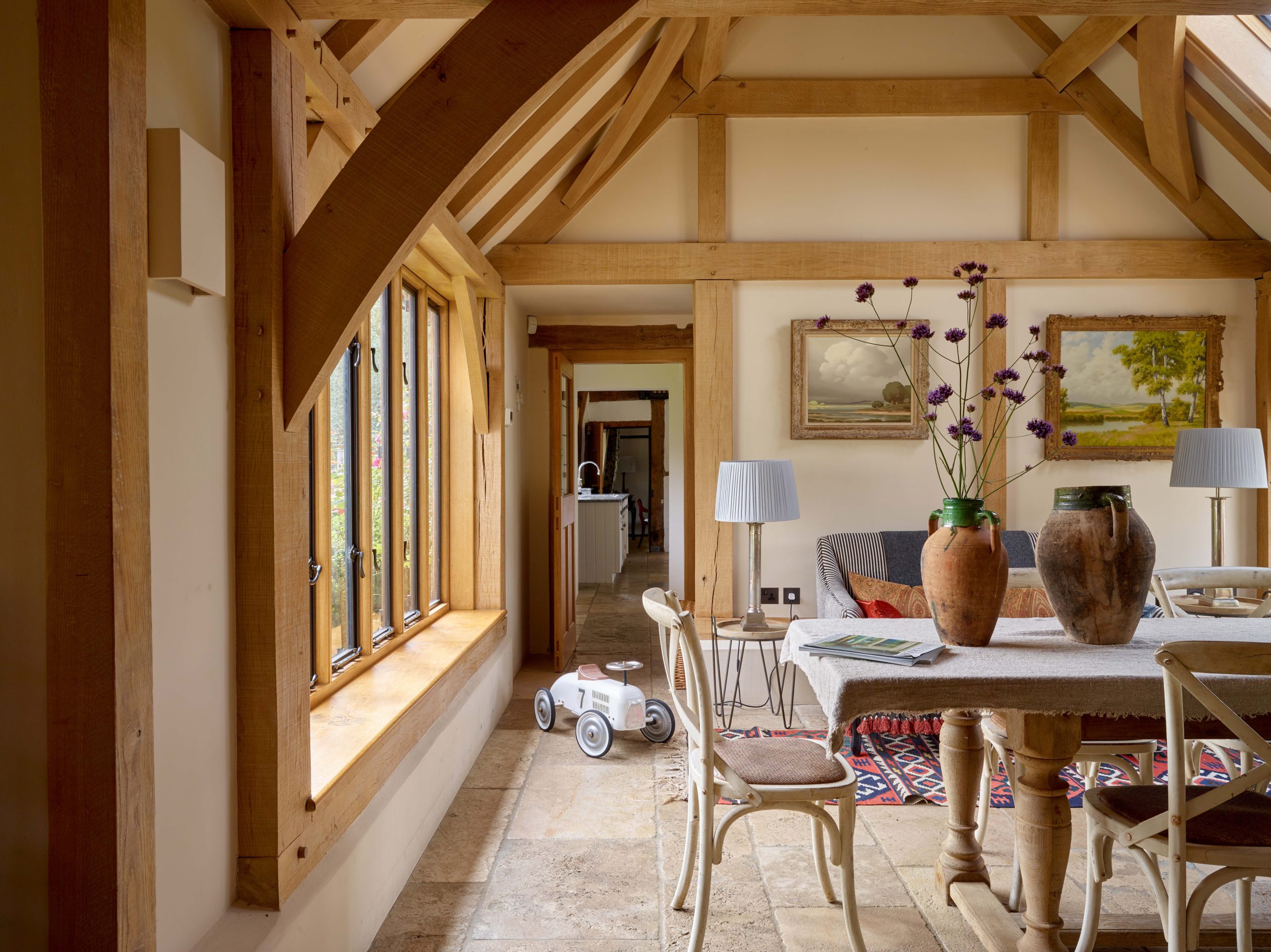 Charming aesthetics, exposed beams and Elizabethan splendour await you in this spectacular holiday home in leafy Surrey. This destination takes your holiday to the next level with period features mixed with modern touches. Plus, there's a host of fun extras such as a heated pool, games room and all-weather tennis court. 
This large cottage provides space for all your family and friends. Kids and adults will love the secluded setting – there are 18 acres of gardens and 8,000 sq ft inside, providing abundant room for up to 20 people.
The Copse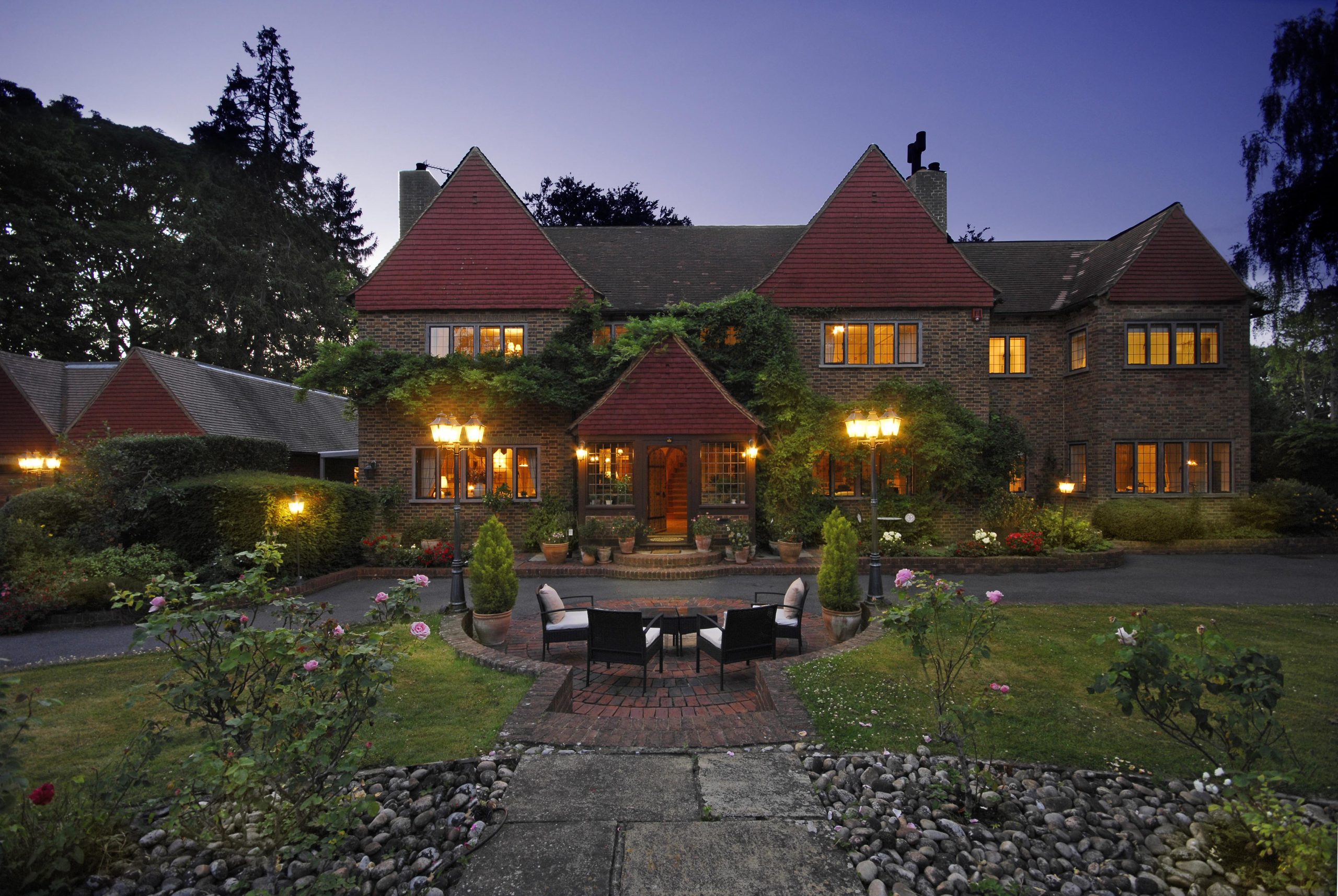 While The Copse is a little different from a cosy cottage, it's nonetheless worth visiting if you're planning a trip to Surrey. This stylish holiday spot has everything you need for a fun break. Half an acre of gardens is ideal for the kids to play in. But inside is where this property really shines in the cosy season. 
Spacious and comfortable living areas provide a space to chill in front of the TV. Or grab a book from the library to escape for five minutes into a good read. Everyone can join in the fun with table tennis or board games. Plus, the kitchen is a great place to master your culinary skills or hire someone to take care of the hard work for you. 
Create your own holiday memories with kate & tom's
Taking inspiration from the cottage in The Holiday, Surrey is a great place to book for your next getaway. This destination is perfect in all seasons, with summer providing tons of fun attractions and outdoor activities, while winter creates a beautiful frost-covered landscape to admire beside a roaring log fire. 
At kate & tom's, we have a wide selection of cottages in Surrey with luxury extras and plenty of space for the entire family. So, if this tops your holiday wishlist, check out the collection to book your next stay.