Eastlands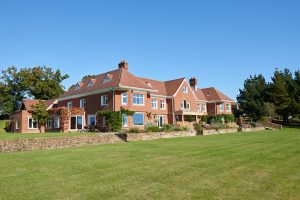 Eastlands Park Estate is a quiet and peaceful location within an Area of Outstanding Natural Beauty in the heart of West Sussex. The house has an elevated position commanding unrivalled views over a distance of 18 miles to the South Downs, a view that is unblemished by any houses. The 600-acre estate is less than an hour from London, making it the perfect location for a weekend away.
The house faces the south and there is a lovely extensive terrace with panoramic views, as well as a traditional lawn and a ha-ha. To the right of the house there is a hard-surface tennis court with pavilion. The Pavilion has a small kitchen, a bathroom and is ideal for refreshments. The house is surrounded by gardens including a beautiful large pond within some woods and a fruit orchard. With a walled kitchen garden with a real child-size playhouse, Eastlands really is the perfect family getaway.
Beechgrove House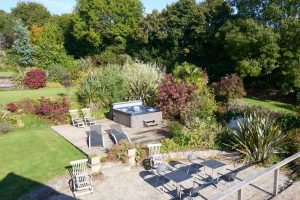 A mile away from Lyme Regis, this is just the place to kick back and relax, set amongst almost three acres of gardens with views over open countryside to the sea at Lyme Regis. Styled for comfort but with a slight vintage luxe feel, this is a house for everyone; for multi-generational family get-togethers, the house and gardens have lots of spaces to be together or to find privacy; to run around or to relax. Hens will love the hot tub and terrace, chilling out while sipping champagne (or the odd cheeky cocktail), and everyone will want to be involved in quality barbecuing in the lodge.
Sink into comfy sofas in one of the lounges, watch a film in the cinema room, read a book in the garden room, play table football in the den, loll in the hot tub, run around the garden, stroll into Lyme Regis, swim in the sea, lie on the beach, eat a great meal, come home, gaze at the stars then sleep soundly wrapped in luxury.
Hamcombe Court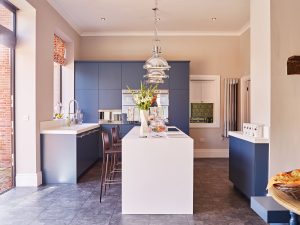 Escape the city and relax in total luxury at Hamcombe Court, Herefordshire. Set in a 55-acre estate with seven acres of its very own private grounds including a private fishing lake, there really is something to please every generation.
Relax in one of the luxurious lounges, or if it's a little privacy you require, each bedroom has its own TV complete with Freeview. The house has been decorated exquisitely, with every inch carefully thought out and no cushion left unturned.
If you must tear yourself away from the house, you can spend afternoons experiencing many of the outdoor pursuits Herefordshire is famed for, such as game fishing, clay pigeon shooting, or horseback riding through the stunning scenery.
Gallery House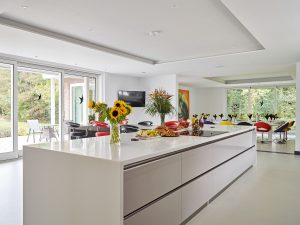 Located just two hours from central London, Gallery House is as much a venue for lavish, exquisite parties as it is for high-class corporate events.
The house is fully equipped with the latest in modern technology, including air source heating, photovoltaic panels, super fast fibre-optic connection and intelligent LED lighting with multifunctional switching. Despite utilising some of the newest materials available throughout the house, every consideration to the environment has been taken.
With over seven acres of gardens, paddocks and woodlands, Gallery House provides ample space for marquees, tents or even a stage.