Famous landmarks provide great inspiration for a day out or a sightseeing trip. These unique, recognisable structures or natural features are historically, aesthetically or culturally important. As you can expect, England and Wales have lots to pick from.
In this post, we'll look at some of our favourite landmarks in England with a few landmarks in Wales thrown in for good measure. 
Famous landmarks in England
Cliffs of Dover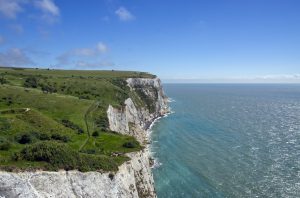 When Dover was the primary entrance to the country, the White Cliffs were iconic as the first thing people saw when they arrived – or their lasting memory as they set sail. Nowadays, they're simply a landmark of natural beauty with white chalk cliffs stretching for eight miles on the Kent coast.
Walk along the cliffs for stunning sea views or take a boat ride out to see the white row of chalk and black flint in all its glory.
Durdle Door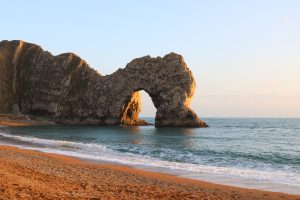 Durdle Door is probably the most Instagrammable landmark in England. Situated on Dorset's picturesque Jurassic Coast, it comprises a natural limestone arch which was formed by waves eroding the middle of a rock over time. The 'Durdle' name explains this process, derived from old English 'thirl', meaning to drill or pierce.
Get the perfect snap of Durdle Door from the South West Coast Path or head down to Durdle Door beach for a closer look.
Stonehenge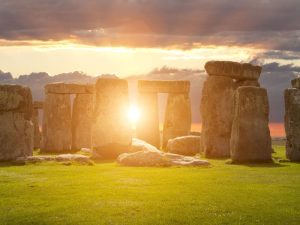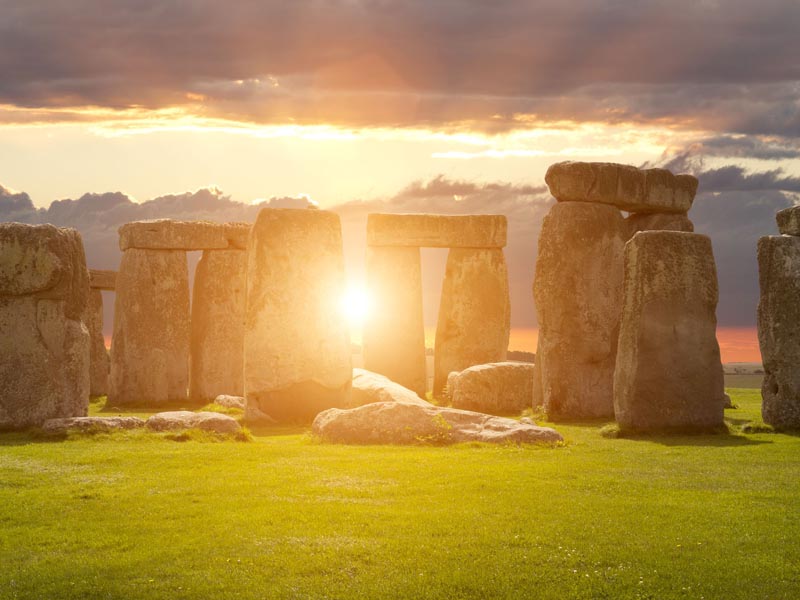 Who? How? Why? There are lots of questions about Stonehenge, most of which are unanswered. On a trip to the Wiltshire phenomenon, you might be able to draw your own conclusions.
Fill up on facts and theories at the fascinating Visitor Centre, before taking the bus to the stone circle to see for yourself. You'll need to book a time slot beforehand to avoid delays.
The visitor path keeps you within 5-15 metres of the circle. Want to see it up close? You'll need to visit on the summer solstice or winter solstice – the longest and shortest days of the year – when visitors are allowed inside the circle for sunrise.
London landmarks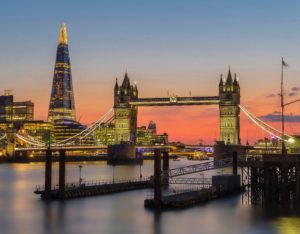 No list of famous landmarks in England would be complete without the array of iconic buildings in the capital. From Parliament and Big Ben to Buckingham Palace and the Tower of London, there's certainly no shortage of landmarks in London. It's no surprise that many people take sightseeing trips around the city to take in as many as they can. Here are a few more to add to your list:
Tower Bridge

The London Eye

St Paul's Cathedral

Westminster Abbey

The Shard
Windsor Castle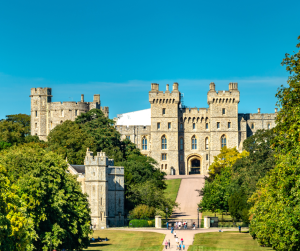 London isn't the only place for regal landmarks in England. Head East to Berkshire to see Windsor Castle – a royal residence for around 900 years. It's the world's largest occupied castle, as well as being the oldest. So, it's no surprise it attracts around 1.5 million tourists each year.
As well as viewing the stunning palatial architecture, you can take a tour inside the castle to see the artwork, ceremonial rooms and even Queen Mary's Dolls' House.
Angel of the North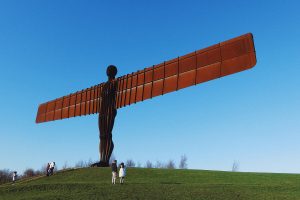 Anyone that's followed the A1 up to Northumberland or Newcastle will be familiar with the Angel of the North. At 66 feet tall and 177 feet wide, it's no surprise that it can be seen by anyone passing by on the nearby road. But it's well worth a trip to appreciate its gravitas up close too.
Created by Antony Gormley, it's believed to be the world's largest sculpture of an angel. There's no charge to see the sculpture, which has become emblematic for the north-east of England – with many viewing the angel as a symbol of hope.
Famous landmarks in Wales
Mount Snowdon (Yr Wyddfa)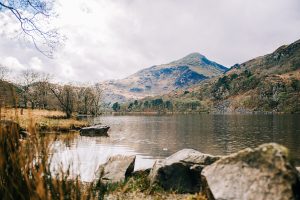 Onto landmarks in Wales – and it's hard to start anywhere other than the 3,560-foot mountain in the north of the nation. It's the highest mountain in Wales and the highest point in Britain outside of Scotland. You might also see Snowdon referred to as Yr Wyddfa. This is the Welsh name of the mountain, which is becoming more commonly used.
Avid walkers will relish the challenge of the 7-9 mile round trip, with six main routes to the summit. Fortunately for the less active amongst us, there's also a train to the Snowdon Summit, which takes around an hour to get up and an hour back down with 30 minutes to enjoy the views.
Portmeirion village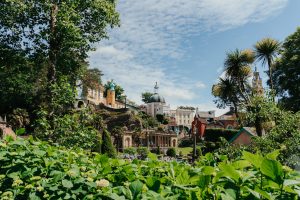 Can a village be a landmark? We're happy to make an exception for Portmeirion. The Baroque style resort took 50 years to design and build, with each pathway and vista taken into consideration. Since being finished in the 1970s, it's been brilliantly preserved for the enjoyment of tourists.
Located on the Dwyryd estuary, the village has a Mediterranean feel – often compared with Portofino on the Italian Riviera. You can book a ticket online or get free entry with a three-course lunch at the Castell Deudraeth Brasserie
Countless castles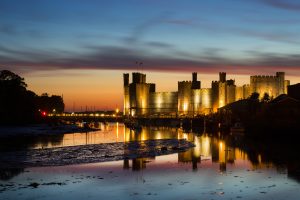 Much like our list of London landmarks, there are too many castles in Wales to describe in detail. There are over 600 in total, giving the country more castle than anywhere else in the world per square mile. That said, they range from ruins to majestic masterpieces which have been kept completely intact. 
It's hard for anyone to argue that ruins are a famous landmark. So, here are our top contenders for landmark castles in Wales:
Caernarfon Castle

Conwy Castle

Harlech Castle

Pembroke Castle

Chepstow Castle

Chrik Castle

Skenfrith Castle

Whitecastle

Raglan Castle

Caerphilly Castle

Cardiff Castle

Powis Castle
See famous landmarks in style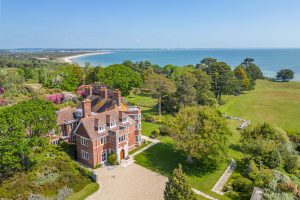 Between them, England and Wales have plenty of famous landmarks to enjoy. With kate & tom's, you can see all the best landmarks in style with our selection of luxury holiday cottages.
Whether you're looking for a coastal cottage in Wales for your trip to Snowdon or a house with a hot tub just a stone's throw from Stonehenge, you'll find it in our collection.
Need a hand with your search? Simply email [email protected] and we'll point you in the right direction or answer any questions you may have.