Travelling with a toddler or small child can make planning your family holidays a little more challenging. With more factors to consider and plan for, it can take a bit more time and research ahead of your holidays.
The first question for many parents is where you should go. Is it better to head overseas, or stick to the UK? In this post, we'll put both to the test to find out which is best for your toddler-friendly holiday – UK or abroad…
Travelling with toddlers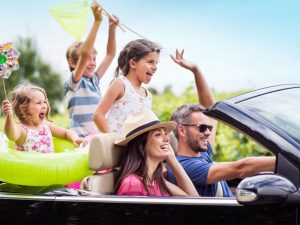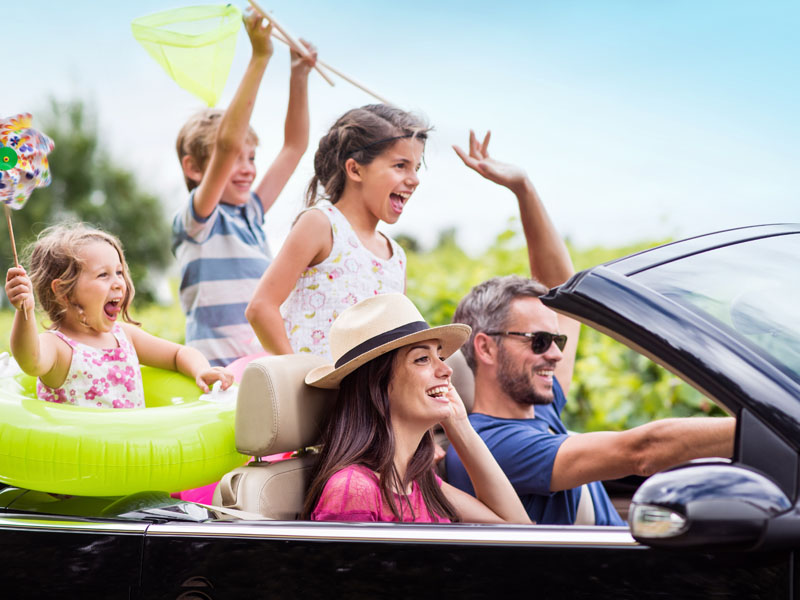 One of the first things to consider when planning a holiday with your toddler is the travel time and transport. If you've travelled with children before, you'll be familiar with the "are we there yet?" echoes from the little ones on board. Toddlers' patience can wear thin rather quickly and so keeping your travel time down to a minimum is great.
If you're heading abroad for your family holiday, chances are you will be travelling by plane. Depending on your destination, the duration of your flight will differ. But once you factor in travelling to the airport, getting through security, checking in your bags and transfers on the other side, travelling can easily take up a whole day in total.
When travelling in the UK, most families opt to go by car. From top to bottom, you can drive the entire length of the island in just over 15 hours. With a bit of foresight – choosing a beautiful destination within 100 miles – you can cut that time down to 2-3 hours.
On top of that, being in your own car gives you freedom that you wouldn't have elsewhere. You can choose where and how often you stop off, giving your toddler chance to stretch their legs and run off some of that energy!
Toddler-friendly destinations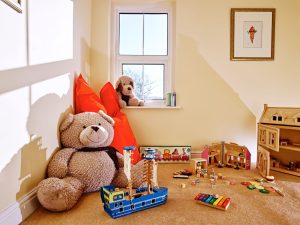 Perhaps the biggest factor of all to consider for your toddler-friendly holiday is where you're going and where to stay. Your destination will be narrowed down by your ideal travelling time, season and things to do. There are many beautiful holiday hotspots across the world that you may be itching to get to, but when you've got your toddler in tow, it takes a little more consideration.
First things first, you need to consider the varying time zones that come into play when heading abroad. Jet lag isn't your toddler's friend. Adults can struggle to adapt to the changing time zones, and it's even harder for our children. So, sticking to the same time zone can be a huge help when settling your child into a new place. 
Also, where you're going can impact the type of accommodation you have to choose from. When travelling with youngsters, however, it's always nice to have your own space, so a holiday home is the perfect choice. You can feel secure that your children are all safe and sound. UK getaways offer a home away from home, so you can get comfortable, give your children some freedom and not have to worry.
Seasons and weather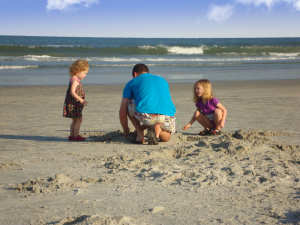 If your little one hasn't started nursery or school yet, you might not have the term-time restrictions on when to travel. That means you can go whenever you manage to get time off work. One of the biggest benefits of travelling abroad is the weather, no matter what time of year you jet off, you can usually find somewhere with a bit of sunshine.
That said, your toddler is a little more sensitive to change in temperatures, meaning they might not actually enjoy the hotter temperatures you get with some overseas destinations. This could make the UK a better choice, given that you can get plenty of sunshine from spring to late summer.
Things to do for little ones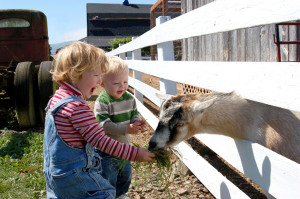 The last thing you want when you arrive on your holiday is for your children to be bored. Keeping toddlers entertained will no doubt be top of your list of priorities if you want to avoid them kicking up a fuss. You also want to be able to spend time with your little ones, making unforgettable memories that will last a lifetime.
One of the best things about travelling abroad is immersing yourself into a new culture and experiencing new things. These exciting experiences can be fun for your toddler too! Days out at the beach, exploring historic sites, boat trips and so much more, there is undoubtedly plenty to keep you busy when travelling abroad.
In the UK, that's paired with the familiarity that can keep your toddler happy at all times. Not only can you find new things to do in different regions across the country, but you still have some of those familiar home comforts like movies for a quiet day, books for a bed-time story and all of their favourite foods.
By booking a UK holiday cottage, you can also take advantage of games rooms, enclosed gardens and swings or slide sets to keep the little ones happy. Why not pick out a holiday house with a pool and get in some early swimming lessons?
Toddler-friendly holidays in the UK
With plenty of fun things to do for the whole family, flexibility to travel whenever and wherever you'd like and an endless list of beautiful locations, it's fair to say the UK comes out on top for toddler-friendly holidays. 
At kate & tom's, we pair all of that with a touch of luxury to provide the ultimate choice for your toddler-friendly holidays in the UK. Get Mediterranean sun with a week on the Cornish coast in the summer, complete with your own pool or hot tub, or go for a touch of Scandinavian winter with a cosy cottage break in the Cotswolds.
Best of all, we make planning and booking your family holiday as easy as can be. Simply get in touch and let us know where and when you want to travel and we'll find the perfect selection of toddler-friendly holiday cottages for you and your little ones.