There are a variety of ingredients that go into making a dinner party successful. The event needs to have the right food, people, drinks and atmosphere to be truly memorable. While that may sound like a lot of work, it doesn't have to be. Here are the 11 great tips for hosting a dinner party that your guests will enjoy.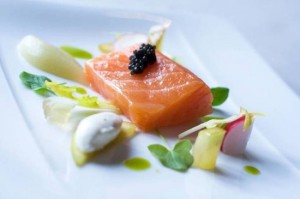 1: Ask about Dietary Requirements and Allergies Well in Advance
If you are having some friends or relatives to dinner who you don't know particularly well, make sure you understand any dietary requirements they may have. Nothing ruins a dinner party faster than having a vegetarian guest who is forced to eat a plate full of mashed potato because everything else contains meat! Serving a lactose-intolerant guest a dish that has a huge amount of butter in it is also asking for trouble.
The same goes for allergies. It can help you avoid serving lobster bisque to a person allergic to shellfish and turning the dinner party into a nightmare!
2: Consider a Theme
Some of the most exciting and fun-filled dinner parties use a theme of some kind. For example, you could have a 1920s themed dinner party, where women dress as flappers, men wear tuxedos and everyone drinks champagne. Deciding on an interesting theme can inspire you in terms of which meal, decorations and drinks you use at the party.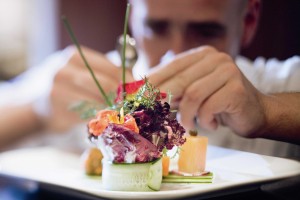 3: Use a Caterer
One of the easiest ways to ensure that the food and drink components of a dinner party are successful is to use a caterer. Using a caterer allows you to enjoy the party and talk to guests while someone else takes care of the cooking. Many caterers specialise in small house parties which can take the hassle out of dinner party preparation.
4: Have a Dedicated Drinks Area
When your guests arrive, most of them will immediately look for a drink. By having a drinks cart or a small bar you can give guests a clear destination when they first step inside the venue. It also keeps guests occupied while you check on the food or mingle with other attendees.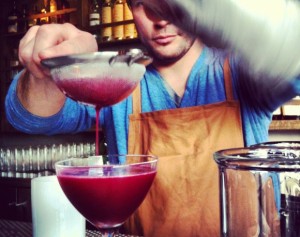 Unless the night has a cocktail theme, keep drinks nice and simple so you won't need someone constantly watching the bar. By having a dedicated drinks area, you also avoid having people walking through the kitchen, looking for a drink.
Don't skimp on the wine and beer. The dinner party might be such a success that becomes a real party!
5: Invite Guests That Share Interests
If you are inviting friends to the event, choose ones that you know have shared passions or topics of interest. They will more likely to start conversations and get other people talking.
6: Have Delicious Snacks on Hand
People tend to arrive at a dinner party hungry. If you intend on serving dinner an hour after your guests are scheduled to arrive, have plates of finger food throughout the entertaining area. A snack and a drink should be within easy reach of all guests. Avoid having snacks that are too heavy in the stomach as they might ruin your guests appetite before the main course arrives.
7: Do Your Preparation Early
If you decide to cook, do as much preparation as possible before hand. During the dinner the most work you should be doing is plating up the meal and serving it to guests. Other preparation like organising the dining table can be done many hours earlier.

8: Keep it Simple
If you decide to cook the meal yourself, keep the recipe simple and easy. Don't go for elaborate dishes that are easily ruined, have twenty-five ingredients or are finicky to prepare. Opt for meals that can be cooked prior to the event, so you won't be stuck in the kitchen adding last minute flourishes to the meal when you should be mingling.
9: Leave the Mess for Later
Walking away from the big stack of plates as if they weren't there will make your guests feel more relaxed after the dinner has finished. If you rush off to deal with the mess, guests may feel compelled to help you or leave early.

10: Have a Desert Station Set up After Dinner
Instead of organising everyone's preferences for desert, have a desert station setup with all of the cutlery, plates and deserts people require. Some guests might not even want desert and having an optional desert cart takes the legwork out of making sure everyone is satisfied. If you are cooking the dishes yourself, get the desert component out of the way well before the event, so you don't have to rush to the kitchen immediately after dinner.
The same goes for coffee and tea. If you don't have a caterer serving your guests, use a coffee and tea table so people can get their own beverages after eating. It gives guests the freedom to get what they want and frees you up from rushing around the house, making 10 cups of coffee.
Bonus 11: Focus on People, Not Food
At the end of the day, a successful dinner party is mostly about the people attending the event having a good time. Don't get hung up on minor details or become upset if the meal isn't perfect — take the time to talk to every guest and have fun.
Why not head over to our Party Guru page to find out more on hosting a party to remember or call us on 01242 235151 we will be all to happy to help.