It would be hard to deny that one of the fundamental factors of a perfect holiday, whether with the family or just that special one, is one of the easiest things in the world: coming together and rekindling the closeness in those relationships: putting behind you, if only for a few days, the distractions that are at risk of leaving a haze between you and what you know to be most important in life. Leaving it all behind for a while to remind yourself of these things can be beautifully simple when you have somewhere special to go – and simpler yet when that place is small and intimate enough for it to seem as if it was made for such things.
kate and tom's prides itself on being able to bring to the public some of the best houses in the UK, varying in style, location, atmosphere – and size. Below can be found what we hope to be a helpful breakdown of some our best smaller properties, which we have no doubt will make themselves the perfect settings for smaller numbers of guests. Their limits in size only emphasise the wealth of comfort and attention to detail they contain. You'll find low roofs and dark, rich beams that speak of tradition and timeless class; inspired blends of furniture both new and antique; the aged exclamation points at the ends of bold modern statements; and clean country backdrops that suggest both fresh change and familiar ties.

The Barn. Hearty and homely warmth.
There's a warm feeling at The Barn on Suffolk's Wilderness Reserve that's not just down to the heated floors. Maybe it's the steaming wet rooms, the heated outdoor pool and hot tub, the sweat you'll work up on the tennis court or the hearty cook's kitchen. Or maybe it's just because it feels like home.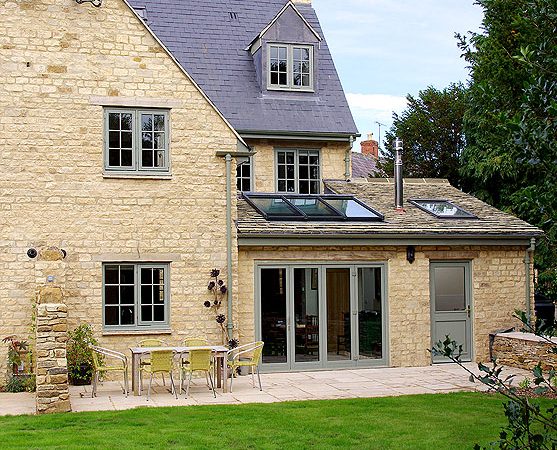 Bring things back into focus and rediscover family life in the hushed and honeystoned world of the Cotswolds county set. Get steamy in the hammam; dive into the heated pool; or just relax and read. Get a drop-off dinner or dine out in style in England's finest gastro-pub.

Midsummer Barn. Blazing logs and picture windows.
Big blue skies and clean country air surround Midsummer Barn, tucked protectively under the arm of the Malvern Hills. Through the picture windows, you can pick out your path through the nature trails. Come back to underfloor heating, blazing logs and a private garden for al-fresco steak and salad.