Style that never gets old
Settle in and get to know the house before a ramble in the Lakes. Return home with achy legs and full hearts after a long day of exploring all the local towns, villages and heritage sites. At The Fitz the old and the new come together on common ground to compliment each other. Whether it's making your own pizzas in the woodburning pizza oven and watching family movies by the warmth of the fire in the living room, or taking to the BBQ hut to roast some marshmallows over the fire, this is the perfect setting for those priceless homely get togethers.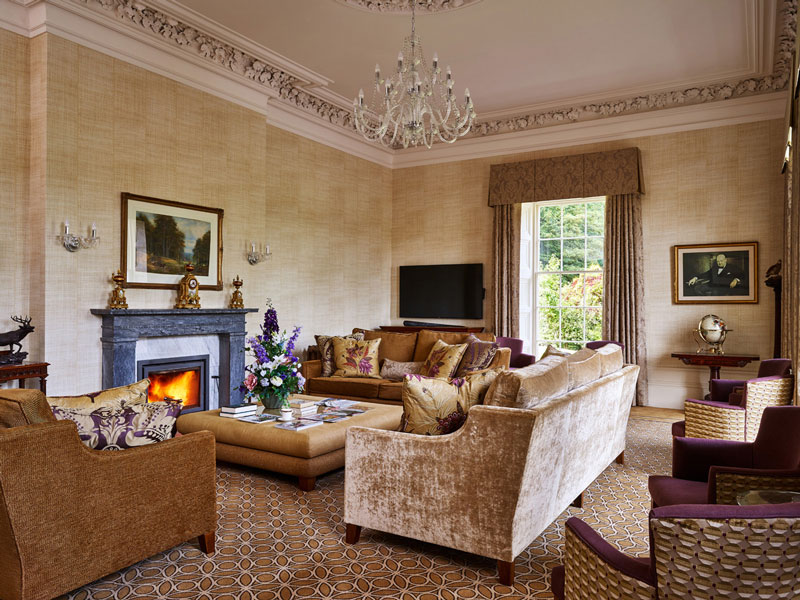 Let food bring you together
Modern touches continue to impress as you move into the kitchen. Spacious, light, stylish and practical all at once, this is a place that may become the number-one social spot. Aren't some of the best conversations and funniest moments had at the breakfast bar? If the kitchen is your place to really shine, rest assured you'll benefit from the full works – a large polished centre island, an ice machine, four ovens, induction hob and hot water on tap. But the beauty of such a place as The Fitz is that you can leave the professionals to it just when you need. Contact Dineindulge, sit back and enjoy the very best with your guests – without lifting a finger!
For warmer weather, take the fun outside and cook up a storm on the two charcoal BBQs surrounded by the beautiful atmosphere of the Lake District…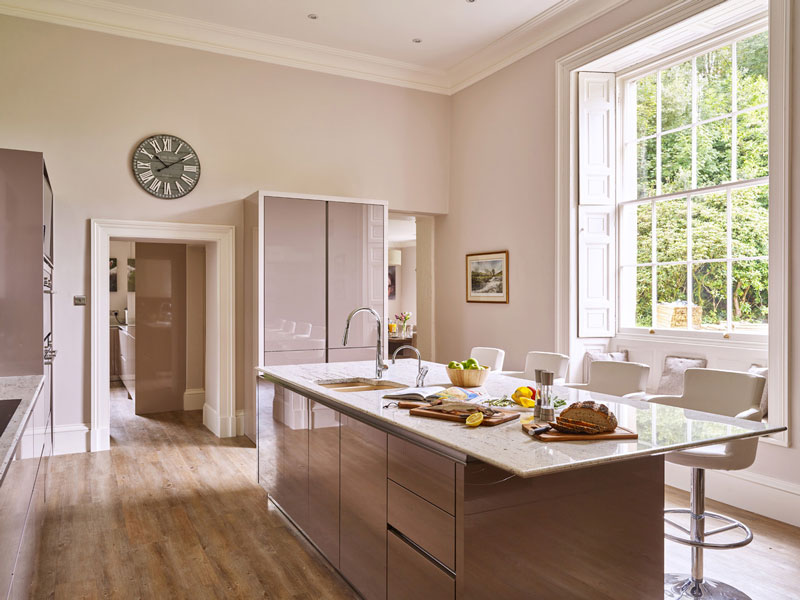 "Green to the very door"
Wordsworth may in fact have been describing the scene he found himself in 'a few miles above Tintern Abbey' but in essence he was always writing about what he knew best: all the natural beauty that nurtured him growing up as a boy in the Lake District.
At The Fitz, it's all there waiting for you past the front door. Walk those same dales, woods and mountains immortalised in Wordsworth's poems. Familiarise yourself with them and recognise in them the very same power they've held over countless locals, walkers, artists and writers over the centuries.
You can learn more about Wordsworth and other famous local poets and writers by visiting his former school and houses: one of which is the cherished Dove Cottage in Grasmere, where you'll walk in the poet's footsteps, learning about what life was like in his day; the people he lived with, visited; what inspired him; and the lasting impressions his life has left on us all.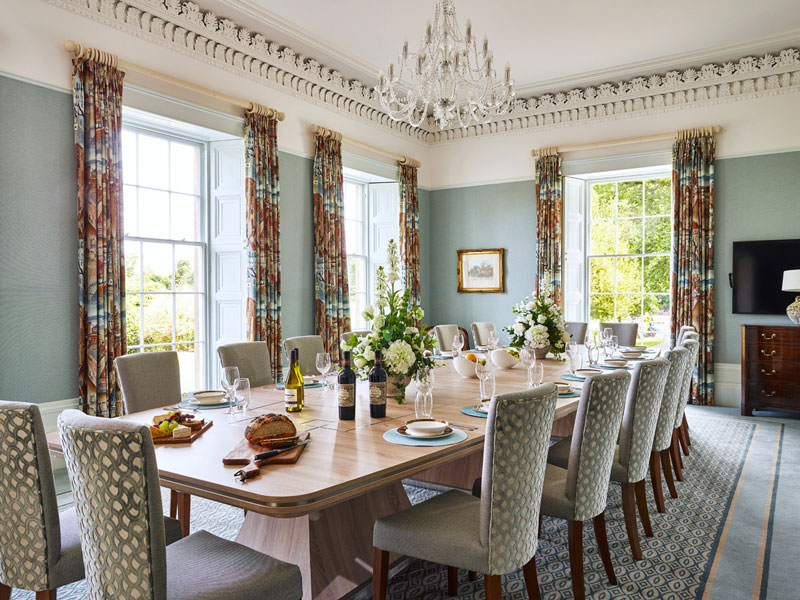 What makes it so special?
Hot tub (for 6)
TVs in every bedroom, as well as lounge, kitchen, dining room and breakfast room. 2 x 65" in lounge and dining room
Playroom with table tennis, pool table, darts and board games
Outdoor games including croquet and cricket sets and a trampoline
3 acres of gardens, 20 acres of woodland, 37 acres of parkland
Excellent sleeping flexibility with plenty of zip-and-link beds
Indoor BBQ hut and woodburning pizza oven
Hen parties welcome
Dogs welcome
What are you waiting for? Click to learn more about The Fitz…