<style="text-align: left" align="center">5 Things I Look For When Choosing A Fantastic Baby Friendly Cottage
Choosing somewhere fantastic to stay with your baby or toddler isn't easy!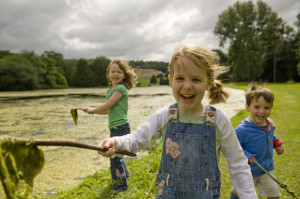 Holidays are meant to be relaxing, and arriving somewhere with a boot full to bursting of baby paraphernalia and then having to run around the house moving all the expensive antiques within grabbing level isn't the greatest start to a holiday.
That's why I spend a lot of time researching and choosing somewhere which is genuinely welcoming towards baby and toddler when we go on holiday.
These are 5 things which I look for when choosing a baby and toddler friendly place to stay in the UK.

1.     Baby Equipment Available – Free of Charge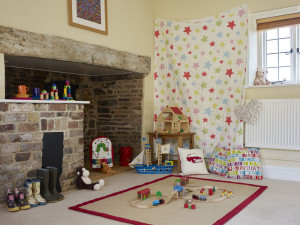 I look for a cottage  which lets us borrow essential  baby equipment such as a cot, high chair, sterilizer, baby monitor for the duration of our stay FREE OF CHARGE!
I've stayed in a few places before which claim to be 'baby friendly', but have attempted to charge us extra for a cot or a highchair – very disappointing.
My youngest is has just started walking, so it is important for the property to have safety items such as stair gates and plug socket protectors available to use.
2.     Attention to Detail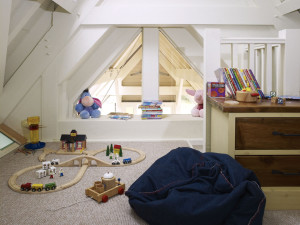 What makes a fantastic baby friendly places to stay stand out for anywhere else is the attention to detail.
Last year I stayed in 2 really memorable places with my then 3 year old and newborn baby.  One of them had a massive folder of pram friendly walks in the local area, as well as little teddy bear waiting on my children's beds when they arrived.
The second one had 2 boxes of toys for them to play with and some fishing nets to borrow for visits to the beach. Needless to say, we had a brilliant time at both these places and recommend them to all our friends.

3.     Little bit of luxury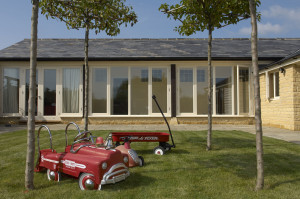 I like a bit of luxury when I go on holiday.  Why not?
I love places which have loads of character and the wow factor – at the same time as being suitable for young children!
4.     Loads to do in the local area.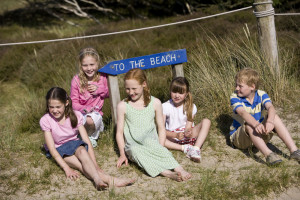 Before booking accommodation I always check that there is plenty to do in the local area for babies and toddler – whatever the weather!
My inquisitive 3 year old loves parks, playgrounds, farms, beaches, castles, museums and we are really lucky in the UK to have such a great variety of places to visit.
I find it helps us have a better time if I have done my research beforehand and have some ideas about where to visit beforehand.
5.     Relaxing Evenings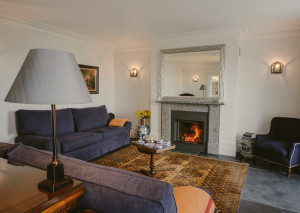 My children are usually exhausted on a night after a fun day playing, and go to bed about 7.30pm.  My husband and I like to cook a meal and crack open some wine after they have gone to bed, so if we are on holiday in the summer we like to stay in places with a BBQ and an outside area for us to relax in on an evening.
Alternatively, somewhere which offers books / DVDS etc is usually a winner with us in the Winter.
Sometimes we don't want to cook so it's handy to have the option of somewhere else cooking for us and delivering the food to us after the boys have gone to bed.
What do you look for when choosing somewhere to stay with your babies and toddlers?  I'd love to hear your thoughts!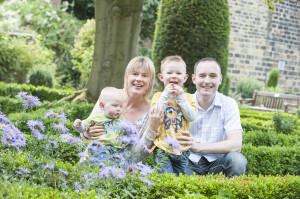 Jo Addison is the founder of Kiddie holidays which provides advice and inspiration to parents about going on holiday with babies and toddlers.
Jo Addison is a 34 year old mum with two beautiful boys; Matthew who is 3 years old and Daniel who is 1 year old.
How Jo describes herself: "My husband and I were keen travellers before we had our children and spent a year travelling round India, South East Asia, Australia, New Zealand and South America. We always said we wanted to keep travelling after we had had our children, and hopefully share our passion for visiting new places with them."
At kate & tom's we have a beautiful selection of baby friendly cottages for you to call home for a family holiday or a get together with friends. Toys, swimming pools, games rooms and much, much more can be found in our lovely cottages perfect for even the smallest members of your family
Explore our child friendly houses and let us plan the best holiday your kids have ever had. For more information on our houses  please do Get in Touch.
For the latest news and updates find us on Twitter @kateandtoms