A Northern Night to Remember
I would be the first person to acknowledge my preoccupation with the Lake District when putting my head to the North, but for now I want to take some time to consider the far North, that land so far from our base yet still a part of everything we at kate and tom's are about: variety, discovery, fun, luxury and extraordinary adventures. So let's head to Scotland. But don't worry; I won't attempt to write solely about Scotland. Instead, there's something in particular that is quintessentially Scottish: Burns Night.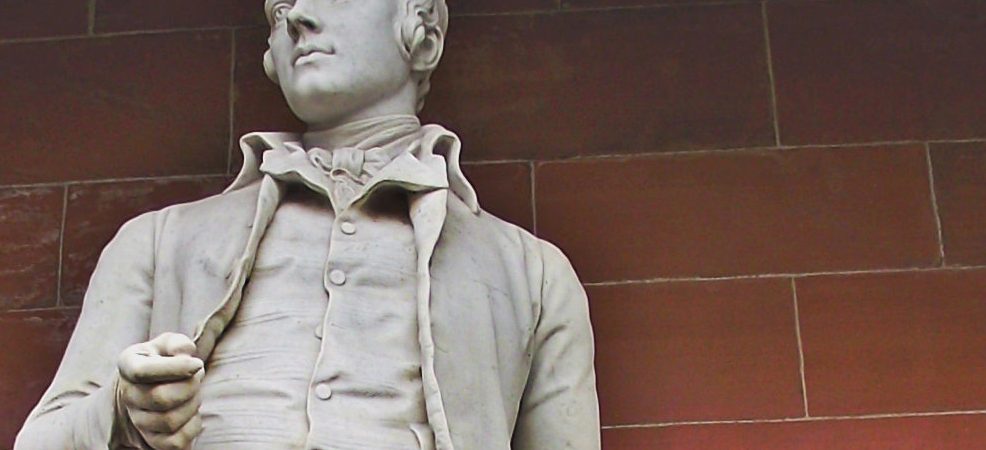 The Bard and His Legacy
Robert Burns is a name that immediately conjures visions and – if lucky – memories of a country steeped proudly in its own literary heritage – and a country that has inspired as many writers and other artists from all over the world. But even for those closer to home and not clued up on the world of poetry – a world that can seem to some rather elitist – even with no prior knowledge of Burns and his life's work, his legacy is still there for everyone to admire and enjoy. Ever heard of 'Auld Lang Syne'? Of course you have. Maybe you were with the millions singing it during New Year? Well, that little number, set to the tune of a traditional folk song, is just one of the bard's many poems that have come through the centuries shining timelessly. Ever since, 'Auld Lang Syne' has been a popular choice of poem/song to symbolise beginnings and endings, such as weddings or funerals. That is what Burns Night is for. To celebrate a poet who has stood the test of time and who has in one way or another, directly or indirectly, touched the hearts of people from all walks of life.

It Starts with Bagpipes
Burns Supper. This is probably the main focus of the evening and it consists of a range of courses – a mix of the traditional with modern twists – such as traditional Scottish Cullen Skink, Dingwall Haggis Bon Bons, Arbroath smokie and cheddar cheese soufflé, traditional Haggis, neeps and tatties, vegetarian haggis, honey roast parsnip, crème brûleé, white chocolate and thyme ice cream with parsnip crisps, Clootie samosa, oatmeal shortbread, whisky chocolate, and Scottish marinated raspberries and whisky caramel. Too much? Well, there are plenty of the national poet's classics to fall between courses. Traditional recitals on the evening include the 'Selkirk Grace' and the 'Address to a Haggis', as well as a speech commemorating the bard himself, and a toast, known as the 'Immortal Memory', the 'Address to the Lassies' and 'The Reply from the Lassies'. These last are usually created just for the evening.

The Night Burns On!
That's right, and it will probably do so right through until the wee hours of the morning. No extra points for guessing what drink is most likely flowing freely at the source of so much merriment. Whiskey. It's Scotland's national spirit and so what better drink to sip to celebrate the country's national poet? But it isn't another thing that should so quickly be associated solely with tradition. The 'water of life' is created and enjoyed in numerous ways throughout the world. But there is no other country in the world that is so strongly tied to this drink as is Scotland. To put it into perspective, there are over 2,500 varieties of whiskey produced in Scotland alone, from more than 100 distilleries, and every one brings with it its own character and potential for varying food pairings. Feeling inspired? A little thirsty? There are countless whiskies you could try yourself on the night. So raise a truly Scottish toast to a truly Scottish legend. Eat, drink, celebrate, laugh and cry. Then laugh some more. There will be lots of laughing. I like to think Burns would have it no other way. After all, this is the poet who wrote 'Address to a Haggis' – the "Great chieftain o the puddin'-race!"

Robert Burns Facts
Bob Dylan selected Burns' 1794 song 'Red Red Rose' when asked for the source of his greatest creative inspiration
A miniature book of Burns' poems was carried into orbit by astronaut Nick Patrick on a two-week space mission in 2010, completing a 5.7 million mile trip and 217 orbits of Earth
John Steinbeck took the title of his 1937 novel Of Mice and Men from a line contained in Burns' poem 'To a Mouse'.