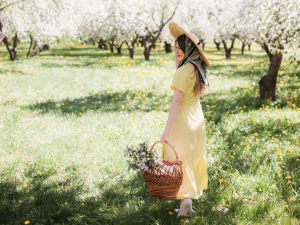 Afternoon tea with cakes and scones. Upcycled furniture and vintage clothes. Quaint countryside landscapes without a screen in sight. Put them all together, and you're starting to move towards cottagecore. 
This intriguing movement has gained a lot of traction over the past year, seeing it – ironically – take over many of our social media pages and feeds.
But what exactly is it? Where did it come from? And how can you experience the perfect cottagecore lifestyle? Read on as we take a closer look…
A brief history of cottagecore
The cottagecore movement dates back as far as 2017, when image-centric sites like Instagram, Pinterest and Tumblr became a hub of antique designs, vintage décor and nostalgic crafts. 
At the beginning, that's exactly what it was – image-centric. Cottagecore was an aesthetic. A look, which reflected the style and lifestyle of yesteryear. But over time, it's developed into something much more wide-ranging. 
Beyond reflecting a traditional lifestyle, cottagecore has become a lifestyle in itself. Reading books in a peaceful nook, tending to your garden to harvest home-grown wonders and searching for that perfect vintage dress as an alternative to mass-produced fast fashion. 
That's been taken to another level in 2020, with many of us subconsciously embracing cottagecore ways. Lockdown saw a wave of sourdough starters, banana breads and other home-baked treats. With shops and entertainment venues closed, weekends were a time to explore the great outdoors on family walks. And gardens became a much more important part of the home.
Why is it so popular?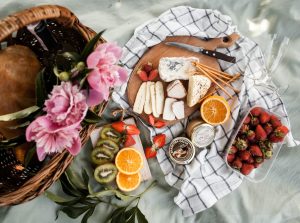 Given that it embraces traditional styles and age-old practices, the components of cottagecore have been around for a long time, by definition. So why have they become so popular in recent years? Many believe it's a reaction to the contrasting modern lifestyle that has become increasingly rushed, tech-obsessed and overwhelming.
Screen-time is constantly increasing. More and more of what we buy is mass-produced and generic. And we're becoming more aware of the sustainability and mental wellness issues that are associated with these practices.
Cottagecore is simply gaining traction as an alternative to that life. Whether it's a complete rejection or a temporary escape, the cottagecore life is sustainable and mindful as well as being romantic and nostalgic.
Do you need a cottage?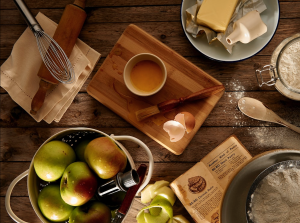 Encompassing everything from home-crafts and baking to gardening and countryside walks, the world of cottagecore doesn't technically require a cottage. You can curate a cottage-inspired aesthetic, embrace nature and live sustainably wherever you choose. Even city-centre dwellers making the most of their window boxes can be classed as cottagecore.
That said, a countryside cottage is undeniably the epitome of the lifestyle on offer – as the name cottagecore suggests. Luxury country cottages have vast traditional kitchens for hours of baking. They have bountiful gardens where you can relax with a classic cottagecore book like Jane Eyre or The Wind in the Willows. Perhaps most importantly, they're situated in the most serene locations, away from the hustle and bustle of modern cities.
Plan your cottagecore escape
At kate & tom's, we love the idea of cottagecore, from the fashion and décor to the focus on nature and sustainability. But we understand that not everyone can up sticks and move to the countryside on a permanent basis.
Thankfully, our beautiful cottages provide an authentic cottagecore experience across England and Wales. Situated in the most sought-after, peaceful locations, our luxury cottages offer everything you need for a quintessential cottage lifestyle. Serene gardens, classic décor and quaint spaces with all of your home comforts so you can relax and unwind in cottagecore bliss.