With Devon, as with so many other outstanding counties renowned for their history, character, quirks and timelessness, it's easy to quickly become overwhelmed by the sheer amount of 'things to do.' This is no surprise, and could be considered a good problem to have. It can't be anything but a good thing to have so many opportunities for a truly special holiday. But it does mean that certain of these opportunities are at risk of being wrongly overshadowed, or simply lost in the crowd. That's why we want to focus on a few things that we believe will go towards making your holiday stand out.

Exeter Cathedral
There are plenty of cathedrals throughout the country that bring with them claims to fame and as many reasons for continued interest throughout the ages. But there's one that stands in the South with a considerable claim for being a real (big) gem of the county. This is a place that was deemed so heavenly in its early days that pilgrims and the equally faithful would remove chips of its stone in order to crush them and then drink them with water.
We wouldn't advise you go that far… Still, whether you're on a romantic getaway with your partner or you're visiting with the whole family, this cathedral boasts a wealth of aspects in Decorated Gothic architecture, medieval history and timeless overall aesthetics that will stay in the minds of adults and children alike for years to come. From the 50 misericords and their respective depictions to the nave and the Lady chapel; from the Astronomical Clock – one of the group of famous 14th- to 16th-century astronomical clocks to be found in the West of England – to the cathedral's 93-metre unbroken and unsupported Gothic vault, which is the largest in the world, making this a part of your day – or days – out, you'll doubtless become lost in all that this spectacular example of medieval English faith, passion and ingenuity has to offer.
See the official website for a wide range of fun learning opportunities for all ages, as well as information about the on-site shop, café and much more. You can even sponsor a stone – just don't drink it!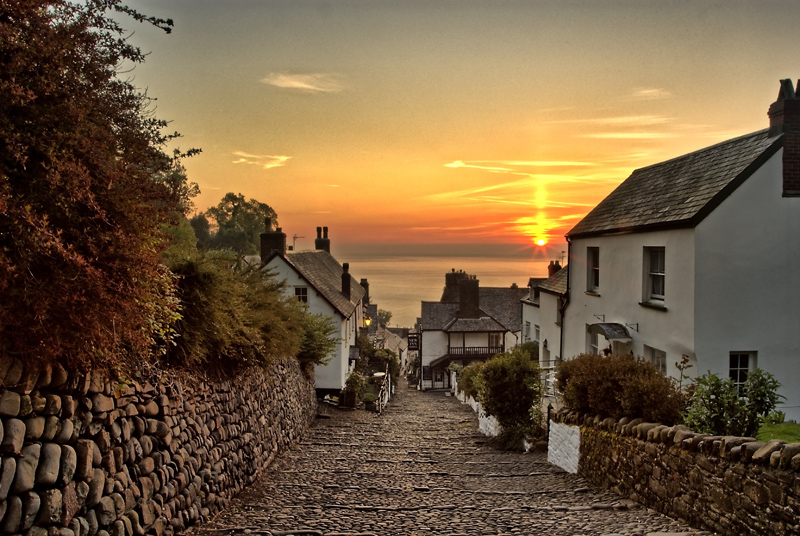 Clovelly
This is a little place that you may not have heard of, but it's one that you'll never forget. Likened to a slice of the Mediterranean, this fishing village is famed for its narrow, winding cobbled streets, whitewashed cottages and tiny harbour. So whether it's breakfast, lunch or dinner, you'll make the most of the sun out of doors at one of the hundreds of tables overlooking the water, with cream teas to hand and the wish that the day goes by as slowly as possible.
It's no wonder so many celebrities have flocked here along with tourists, to make the most of all the Devonian character that is inherent and thriving throughout. Take a stroll down the main cobbled street between the gleaming white houses and little shops, maybe spot a donkey or two, and you'll soon conclude that this place wouldn't have been so different in its earlier days. Some have even recorded the impression it left on them more than a hundred years ago. As well as painters and other artists inspired by its charms, Charles Dickens writes of what struck him most: that "The village was built sheer up the face of a steep and lofty cliff. There was no road in it, there was no wheeled vehicle in it, there was not a level yard in it … No two houses in the village were alike, in chimney, size, shape, door, window, gable, roof-tree, anything."
Legendary Victorian novelists aside, Clovelly has become somewhat of a legend itself, and it will only take one visit to understand why. If you do decide to visit, make sure to take a short drive onwards to check out Bucks Mill Waterfall, the haunt of many an admiring photographer, and countless others working through the long list of the spectacular in Devonshire.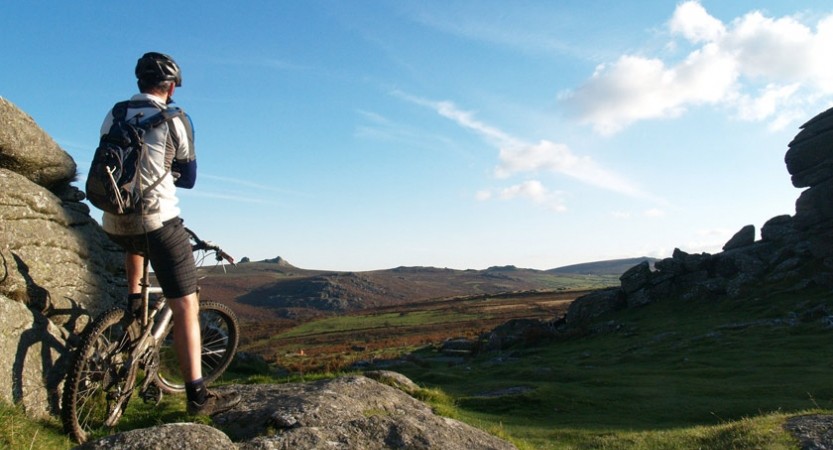 Dartmoor National Park
Here comes a chance to talk a little bit about another area that is as impressive in itself as it is as part of the greater whole that is Devon. A consistently beautiful area of moorland in the south of the county and covering no less than 368 square miles, spreads Dartmoor National Park, home to some lucky Devonians as well as a large collective of wildlife comprising a range from Dartmoor ponies, deer and rabbits to adders and lizards. There are even rumours of cougars prowling this vast stretch of wilderness. Not impressive enough? …It's also reputedly the haunt of pixies, a headless horseman, a mysterious pack of "spectral hounds" and a large black dog.
Amongst this great tapestry of tors, bogs, rivers and everything between is a number of breathtaking walks for the experienced and beginners alike. Dotted along these walks you may also come across any of the numerous standing stones, varying in shapes, conditions and sizes. Some of the most impressive of these have to be the stone rows, one of which is the longest in the world: Upper Erme, at 3,300 m.
When visiting Devon, Dartmoor will demonstrate why it stands out with the best National Parks the UK has to offer. Get out into the country to wander and wonder, to walk and run, to seek and spot, to slow down or speed up, to push yourself beyond the norms of the everyday and yet to come to a space in yourself and in the location that is sublime in its simplicity.
---
Houses of Devon
When your energies have been spent across the hills, around the harbours, beneath the hushed stoney structures of faithful centuries past, it's time to eat and to drink until all you have left in you are the memories formed of the days, and the desires to do it all again after a perfect night's rest in one of our perfect properties! See below for just a few of our great options for stays in Devon, each with further information on great places to eat and drink and even more amazing things to do and see in this wonderful county.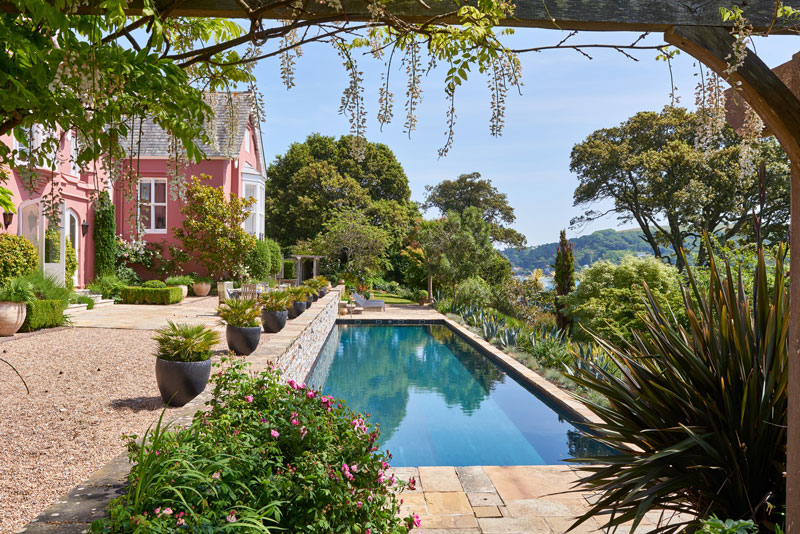 Once home to the Earl of Devon (and anonymous smugglers before him), The Moult is a heady mix of history and romance. The Moult exhausts comparisons, even superlatives. Described by one enchanted visitor to Salcombe as arguably the finest private house on the South Coast of England. Live the dream at Salcombe's iconic pink house.

An oasis of comfort and grace. High on Dartmoor among the buzzards and falcons, sits Taikoo. Bring the generations together in an oasis of comfort and grace; walk the mature gardens, fire up the charcoal barbie and chill in the indoor pool complete with sound system.

The sound of seclusion in deepest Devon. Croft House is whatever you make it. Cosy Devon holiday home or neighbour-free party zone. Grab your nearest and dearest and head out to this rural idyll. Splash about in the heated outdoor swimming pool. Do battle on the air hockey table or play a round of pool. Pour a glass of bubbly at the bar and let the good times roll.