Stonehenge is a prehistoric monument that is thought to of been built around 5000 years ago, making it older than the Pyramids of Egypt! It consists of groups of stones in varying height standing upright, creating a ring formation.
It is widely believed to of been a burial ground as many cremated remains have been unearthed. The deposits of human remains found, were dated back as far as 3000BC, when construction was believed to of started.
It's an enchanting and memorable place to visit, being steeped in mystery with rugged and wildly beautiful scenery all around. Being one of the most popular and famous structures in the world, with around 875,000 people on average visiting each year, it makes sense to do a little planning ahead to get the most from your visit.
Buy Tickets Ahead of Your Visit
If you do not buy tickets ahead from now on, you will not be guaranteed entrance. A timed ticket system has been put in place from February 2014, and you can buy your tickets from many online sellers or order them at various London's attractions at discounted rates.
Best Time to Go
Everybody loves a sunny day and England's best months are usually from June-September. Weather is never guaranteed but these months generally are the busiest times at Stonehenge. If you go these months, aim to visit very early when it opens, or later before it closes to help beat the crowds.
If you are hardy, the Winter months can be ideal times to visit, giving you less crowds so better viewing pleasure and the ability to get amazing photos, without throngs of people around.
Allow Plenty of Time to Travel to the Site
If visiting in summer months, things can get busy which may mean an amount of queuing. Your timed ticket allows a 30 minute time slot in which to arrive, although early or late arrivals will be considered, when space is available.
Best Way to Get There
The cheapest and easiest way to get there is by a direct bus and entrance ticket package from London. You get two hours at the site and it runs nearly every day through the summer, and select days through the winter.
Arriving by train, the bus from the station is pretty expensive. They run every hour, but make sure you know the time of the last one back, as it would be a brisk night bedding down by the stones!
How Near Can I Get to Stonehenge?
Thankfully there is no fence stopping you from getting that perfect photo, but you won't be able to get right up to the stones. Viewing is still amicable and you get to bask in the magical ambience that emanates all around the impressive stonework.
Can I Get Into the Stone Circle?
During normal day to day hours, it is not possible to get inside the perimeters of the Stone Circle. For the lucky few, some operators offer an after-hours access tour to the inner circle.
This obviously has to be arranged in advance and only select time slots will be available. This special privilege will cost a little more and you will have to be accompanied by a guide.
Treat Yourself to a Luxury Tour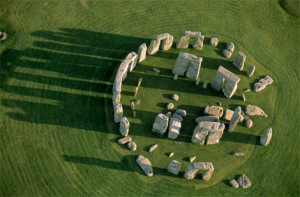 How about splashing out and treating yourself to some well-deserved luxury. Select companies throughout England now offer chauffeur driven, extravagant, bespoke tours for people who like to travel in style.
Stonehenge is the most popular tour, but you can also combine this with some of the other amazing must see sites around. Beautiful Salisbury and the Roman town of Bath are nearby and recommended to take a look.
Feel like a star for the day in your chosen indulgent motor. You can choose from a BMW, A Rolls Royce, or a Limousine, plus a larger luxury coach with reclining seats. If you'd like to make a few days of it, your chauffeur can make lunch and accommodation arrangements so you don't have to lift a finger.
There is so much to explore at Stonehenge and the surrounding areas, it's a truly magical place, steeped in history and wonder. Make the most of your time there and see as much as you can; uncover the magical mysteries of times long ago and leave feeling enlightened.
---
Places to stay in Wiltshire
When visiting this area of timeless beauty, make sure your accommodation matches the tranquillity of the surrounding environment with a magical, luxury holiday cottage in Wiltshire. From quaint country cottages in the Cotswolds to large stately homes in the middle of the countryside, we have holiday rentals for everyone, no matter the size of your group or purpose of your Wiltshire getaway.
Get in touch with our expert travel team today to start planning a memorable escape in the South of England. Call us on 0800 640 8127. We're open seven days a week!