Accommodation can have an enormous impact on your family holiday, helping to set the mood and create a space where you can connect with your loved ones. Family holidays are unique in that you need to factor in the needs of both adults and kids. So, alongside luxuries like cocktail bars and chef-inspired kitchens, you want to prioritise features that will keep the kids entertained.
Ready to start browsing? At kate & tom's, we have properties that will tick all your boxes, and more. Whether you're travelling with toddlers, teens or grandparents, our family-friendly holiday cottages are guaranteed to delight with a long list of frills and features. Read on as we take a closer look at some of the most popular features to look out for when booking your family holiday rental.
Swimming pool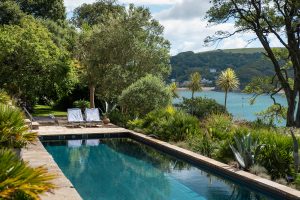 From tots to teens, swimming pools are a hit with kids of all ages. Luxury rental properties with heated outdoor pools invite you to bask in the sunshine and watch the kids play a game of Marco Polo. Don't forget to stock up on novelty inflatables for that perfect holiday snapshot.
Holiday cottages with a private indoor pool and games room are perfect for rain, shine and everything in between. Sheltered from the elements, you and the kids are free to swim, splash and play. Indoor pools will often feature floor-to-ceiling glass walls and windows, meaning you can enjoy the views without feeling the chill.
Beach access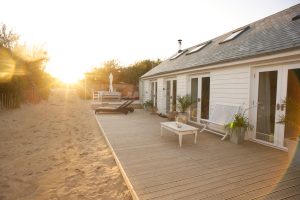 Love the feel of sandy feet and salty skin? Many luxury coastal properties are set just steps from the beach, some with their own private trails leading down to the sand. Ideal for sandcastle building competitions, beach Olympics and sunset swims.
Games room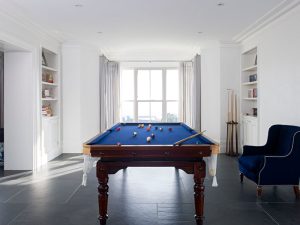 When it comes to entertaining the kids, nothing compares to a private games room. Your little ones will love mastering the art of pool, hitting bullseyes on the dartboard and pulling off impossible shots on the ping pong table. If you're hoping to enjoy an adults-only cocktail hour on the terrace or a late-night soak in the hot tub, the games room is the perfect distraction. 
Fireplace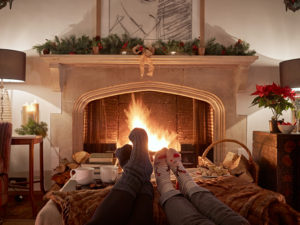 From classic pot belly stoves to lavish stone fireplaces, nothing creates atmosphere and ambience like a crackling log fire. After a day of sightseeing with the family, you'll love returning to a blazing fireplace for board games and hot chocolate. Once the kids have gone to bed, uncork a bottle of wine and enjoy some well-deserved adult time. Many of our properties include wood, meaning all you have to do is strike a match, settle in and get cosy.
Tennis courts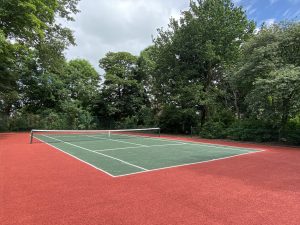 Whether you're just getting into racquet sports or have a budding Andy Murray on your hands, tennis courts are a guaranteed to be a hit on your next family holiday. As well as providing hours of outdoor fun, tennis courts are also a great way to stay active during your family holiday.
Why not dress up in your finest whites and make a day of it with Pimm's cups and bowls piled high with strawberries and cream? A good tennis workout is also the perfect excuse to overindulge on the cheeseboard or say yes to that third glass of fizz. And of course, a tennis court will help to wear out the kids which is always a bonus.
Croquet lawn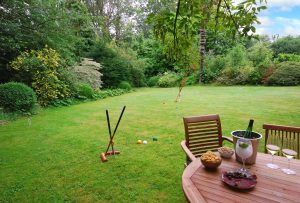 What better way to get competitive than with a family croquet tournament? Perfect for sunny afternoons, this classic lawn game is quintessentially English. The kids will love creating their own courses and guiding their balls through the hoops. On clear nights, croquet lawns double as locations for midnight stargazing sessions.
Spacious gardens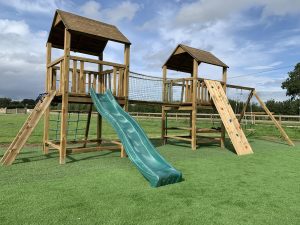 Time in nature has a myriad of benefits for kids, so why not escape to a property set in a spacious garden for your next family holiday? Many of our luxury rentals are set in sprawling grounds complete with grassy cricket pitches, trampolines, wooden tree forts and Wendy houses. Rolling lawns are not only picturesque but perfect for setting up a badminton net or laying out a sumptuous picnic.
Other properties feature private woodland trails and hidden lakes that encourage your kids to explore, connect with nature and get their hands dirty. Goodbye video games and smartphones, hello Mother Nature.
Hot tubs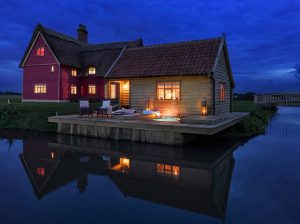 Travelling in winter? Or just want to make the most of the evenings? Hot tubs make light work of frosty weather, so you can enjoy time in nature no matter how low the temperature dips. From invigorating morning soaks with a cup of coffee in hand, to star-spangled nights pointing out constellations to your little ones, hot tubs are a great addition to any family holiday.
Cinema rooms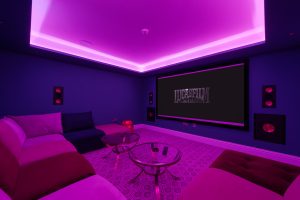 From new releases to cult classics, cinema rooms are the perfect way to spend a night in with the family. Sink into your plush seat and watch the action unfold on a high-definition screen with surround sound. The hardest part is picking what film to watch! Want to get the kids out of your hair so you can enjoy a sundowner on the terrace? Settle them down with a plush blanket, bowl of popcorn and their favourite film, then head to hot tub, terrace or luxury lounge for some much-needed adult time.
Dog-friendly policy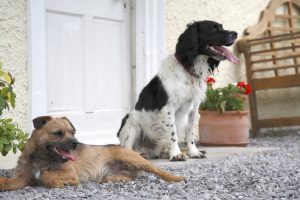 Britain is a nation of dog lovers, with statistics suggesting around 33% of households own a four-legged friend. While boarding kennels can be a good option for international holidays, staycations are a unique opportunity to bring Fido along for the fun.
After all, pups are part of the family, and no one should get left behind. With kate & tom's holiday cottages, you'll never have to compromise on luxury when booking pet-friendly accommodation. We have a fantastic selection of high end, dog-friendly properties that welcome pups of all shapes and sizes.
Indoor pools, games rooms and more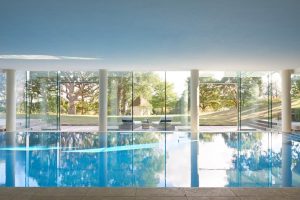 Ready to start planning your next family holiday? From lavish country estates to cosy seaside holiday cottages with private indoor pools and games rooms, kate & tom's cherry-picks luxury rental properties across the country. We pride ourselves on finding the perfect matches for our clients, so get in touch today to start your search – simply email [email protected].