With Prince Harry and Meghan's royal wedding fast approaching, I think it's safe to say the whole country – the whole world even – will be basking in the hype of such a rare and special event for some time to come. You only have to type the first letter of each of their names into Google to see how much they're on people's minds.
There's no denying it: such an event is a feast for the eyes. The royal scarlet uniform bedecked in the brightest medals and with the finest threads; the wedding dress gleaming white and precious, the envy of every onlooking lady; the decorations, the parades, the priceless glamour and the stateliness of it all. It's no surprise the whole advent and subsequently the final event has such an overwhelming effect on nationals and internationals alike.
It really is a day like no other – and so it's only right that it's celebrated in a place like no other. Right?
Below I've brought together a handful of houses I believe might impress a loved-up royal or two…
---
That unmistakably Georgian neoclassical facade: hard, sophisticated lines, and pillars standing strong. As well as gorgeous interiors packed with all manner of fine features, dark wooden floors and, yes, a suit of armour, The Georgian House comes with 30 acres to play with: plenty of space for the small ones to burn off some energy and for the elders to walk the grounds deep in conversation, and maybe a little unsteadily…
KEY FEATURES: Tennis court, fishing lake, swimming pool, bar billiards table, table tennis, home cinema. Dogs welcome. Sleeps 16-25.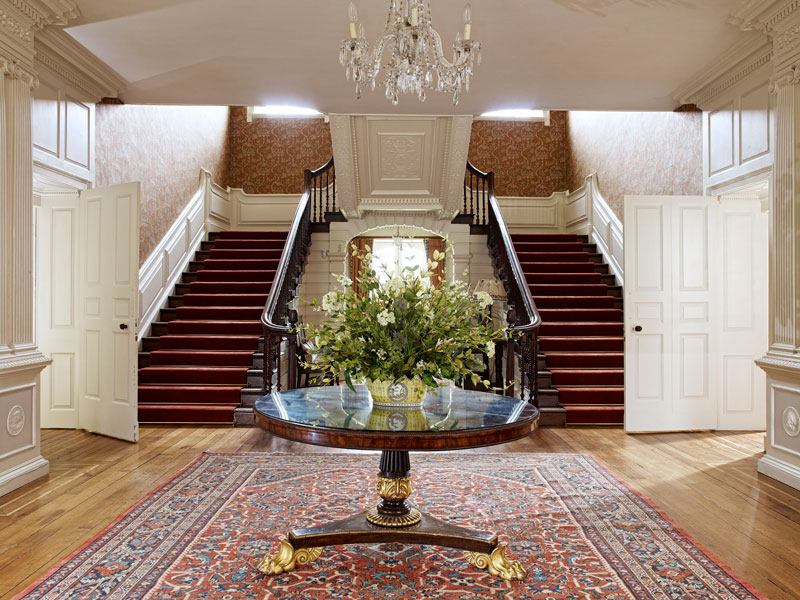 ---
It's already played host to the cast and crew of Made in Chelsea. But I reckon Mears Ashby Hall could go one better. Much better. Try old four-poster beds, animal-skin rugs and claw-foot freestanding baths for a start.
KEY FEATURES: Hot tub, nightclub room with bar, library, games barn, tennis court, lake with boat, 11 acres of gardens and grounds. Sleeps 18.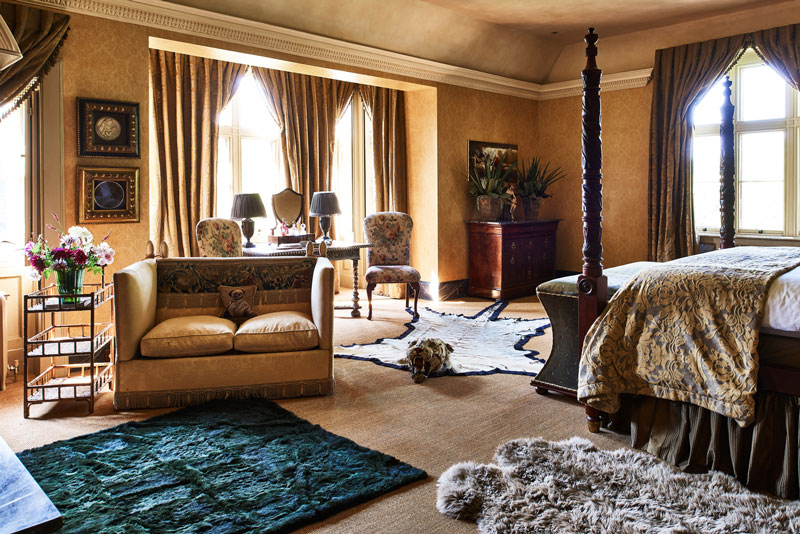 ---
Okay, so it's Scottish – but fit for royals all the same! And what a place it is! Spires reaching up into the huge Northern sky magnificently, and Loch Ness right on the doorstep. This is a place that impresses on many more levels than just visually. With a private marina and 500 acres of grounds hosting countless on-site activities, where do you start?
KEY FEATURES: Private marina, 500 acres, billiards room with snooker table, library, piano, professional caterers kitchen, lots of on-site activities available. Dogs welcome. Sleeps 28.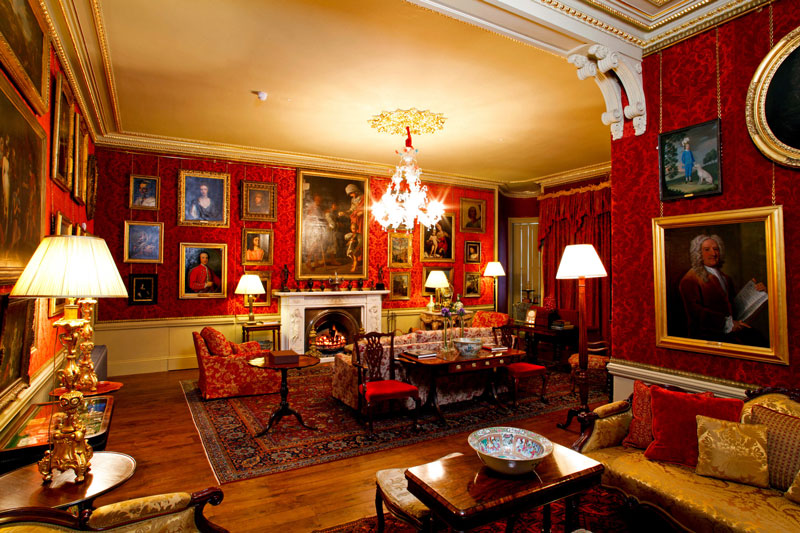 ---
Weston Park is a world in itself. Fit for more than 50 and sat in 1,000 acres of some of the best parkland the country has to offer, it's an experience like no other. What royal wouldn't feel at home before the roaring fire in the panelled library, with the austere portraits of great men and women of centuries past looking on? What guests wouldn't feel privileged while pulling their seats to between those grand, warm stone walls as the waiters bring round the starters?
KEY FEATURES: Music room, Victorian library, 1,000 acres of Capability Brown parkland, 4.5-acre walled garden with maze. Sleeps 56.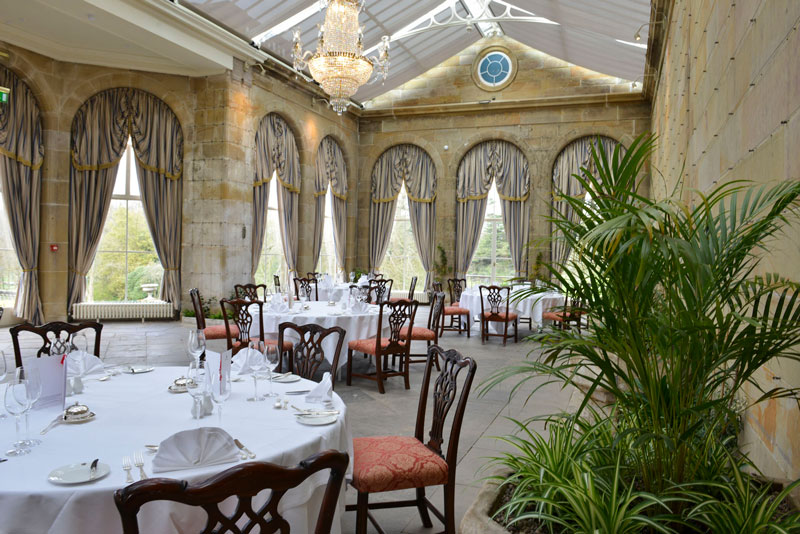 ---
Well, it's clear to see why Jane Austen was fond of it, but there's a lot more going on at Goodnestone Park than trimmed hedges (expertly trimmed though they are!) For every stunning exterior feature, there's an interior feature to match it. Crafted by Francesca Rowan-Plowden and Marcus Crane, inside the true magnificence of Goodnestone Park starts to reveal itself in all its galleried glory.
KEY FEATURES: Piano, library, open fires, walled garden with pond. Sleeps 24.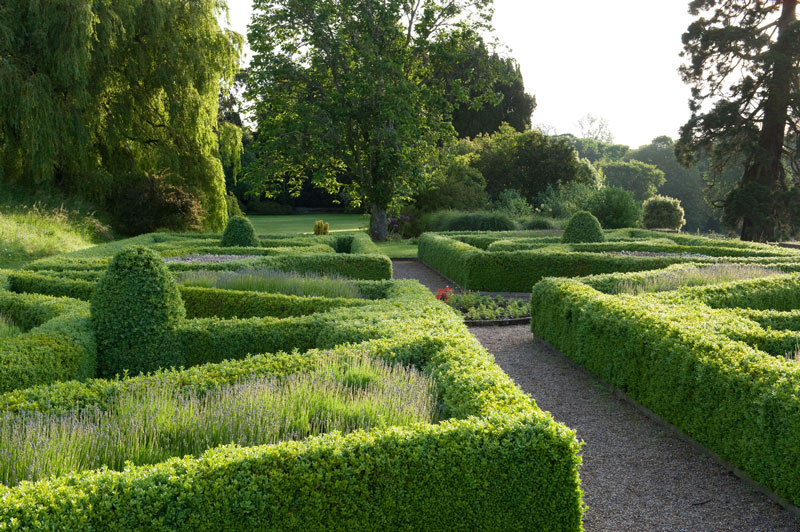 ---
All the way down on the Isle of Portland in Dorset, this is a castle like no other – one resplendent in unique and coastal detail. From the private waterfall to the illuminated turrets and fountain, The Castle on the Coast's crenellations cut a very different shape into this southern scene: where the tables are set with crystal and fresh flowers, and the sea laps bright blue only a stone's throw away.
KEY FEATURES: Indoor heated pool, bar, library; English, Italian, Japanese and tropical gardens; helipad, direct access to the beach. Sleeps 20.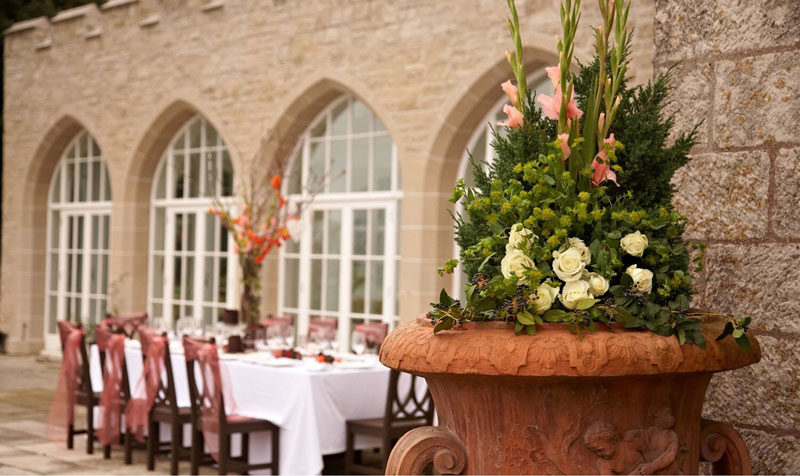 ---
Many guests? Well, the Wilderness estate comes with room for everyone. But there's one house which really sticks out. Sibton Park, like the other properties on the estate, comes complete with many shared facilities, but it's also the perfect place to get away from it all – in style.
KEY FEATURES: Cinema room, games room, gym; hot tub; shared swimming pool, tennis court and 4,500-acre estate. One dog welcome. Sleeps 24.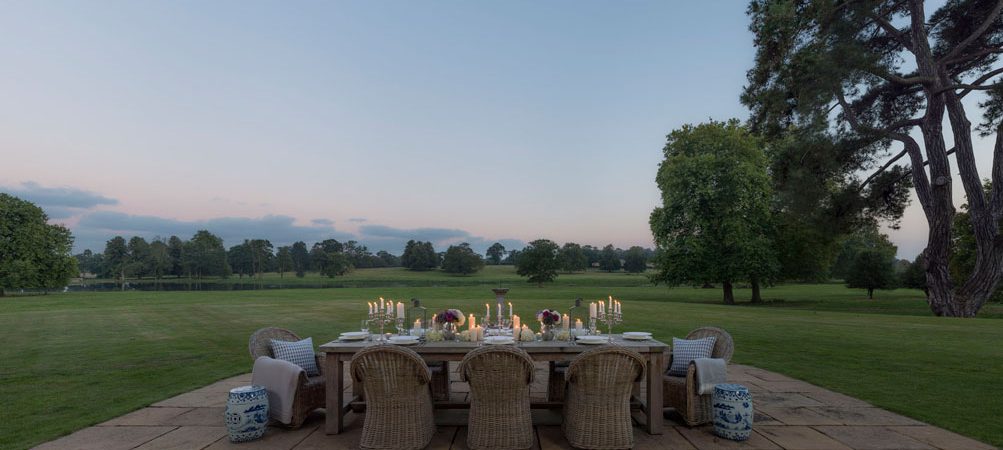 ---
North Cadbury Court has a 700-year history that takes in King Arthur, Oliver Cromwell and Arthur Conan Doyle. But you don't have to be mythical royalty or Lord Protector of the Commonwealth to enjoy one of the finest houses in South West England. Anywhere with a six-oven Aga and accommodation for 42 is going to impress.
KEY FEATURES: Ballroom, disco, library, billiards room, casino, indoor pool, gym with sauna, 10-seater Jacuzzi, tennis courts, three-hole golf course, fishing lake, flower meadow and walled garden. Sleeps 42.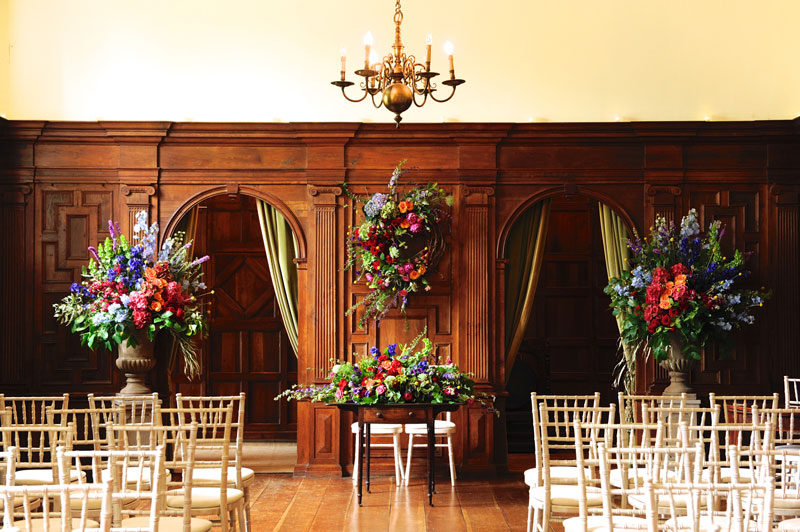 ---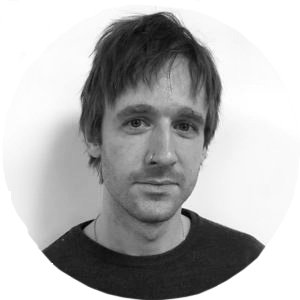 Words by Sam Howell
Digital Content Executive at kate & tom's