I love hitting the streets and seeking out the warm invitation of a stylish bar as much as the next person. Freshening up, getting booted and suited and venturing out into the unknown has the obvious appeal; and sometimes the night (or day) calls for a little adventure.
But sometimes where you are is more than enough. By all means dress to impress, but maybe those nearest and dearest guests of yours are all you want. Their familiar conversation, laughter, friendly faces and caring only for the present moment. Sometimes you want the bar to come to you…
These are some of the most stunning houses from around the country; and they're setting the bar high!
---
There's really not much this property lacks. Prized location, heated pools indoors and outdoors, the next best thing to a full spa experience, style and comfort evident throughout every room, and of course a bar… with rather an interesting view at your feet! With plenty of room behind you for a dance or some sofa-hogging, you might forget there's so much more to impress beyond the one room.
KEY FEATURES: Heated indoor pool, heated outdoor pool, sauna, steam room, cedar wood hot tub seating 10, indoor bar, tennis court and pavilion, olive groves and wild-flower meadows to explore. Sleeps 16-20.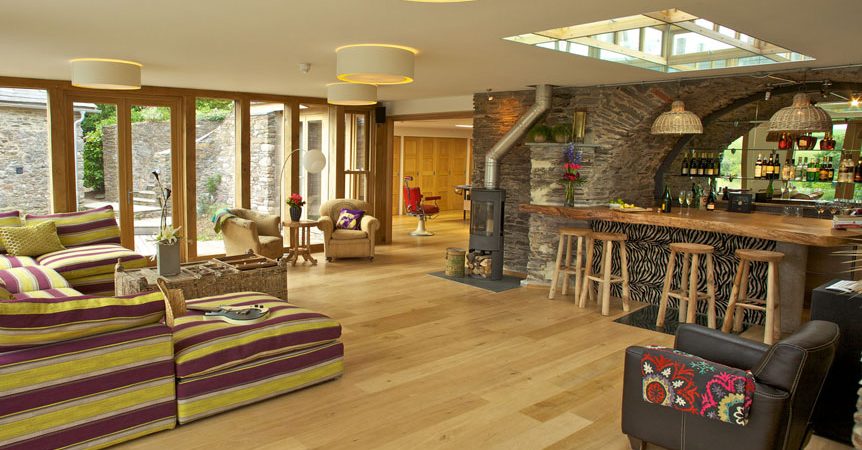 ---
Mears Ashby Hall is fast becoming the place to be for a variety of stays. It's already hosted the cast and crew of Made in Chelsea and is one of the elite when it comes to stunning properties primed for partying. Stags, hens; come one, come all. Less than an hour from London, the countryside unfolds, the tennis court's vacant, the lake rests still and the bar seats want warming. What'll it be?
KEY FEATURES: Hot tub, nightclub room with bar, outside bar, library, games barn, tennis court, lake with boat, 11 acres of gardens and grounds. Hen and stag parties welcome. Sleeps 18.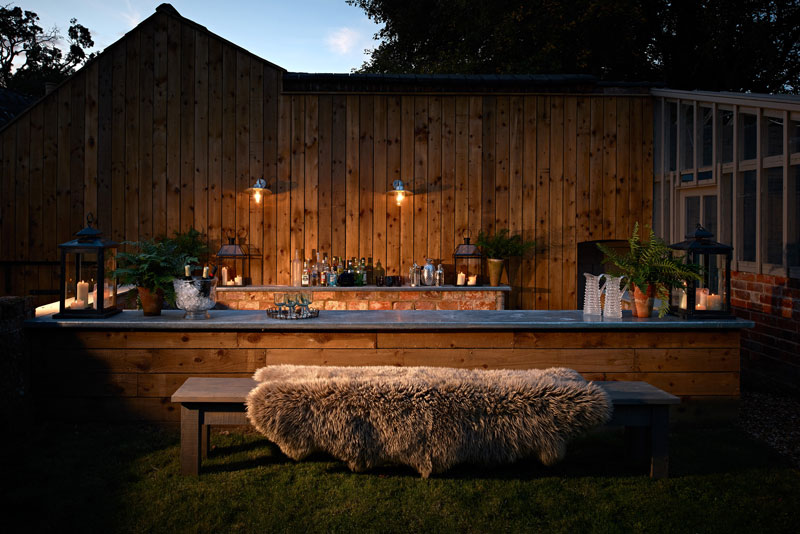 ---
Cherished by many a happy stag, hen and all manner of party animals, Elephant & Castle welcomes all and thrives on openness. Bring your friends, your dogs and your lucky pants. This is where the happy hour throws out the clock and the present reigns supreme. Shaken, stirred, popped and poured, on ice or with spice – you make the good times here.
KEY FEATURES: Indoor bar, hot tub. LGBT friendly. Hen and stag parties welcome. Dogs welcome. Sleeps 18.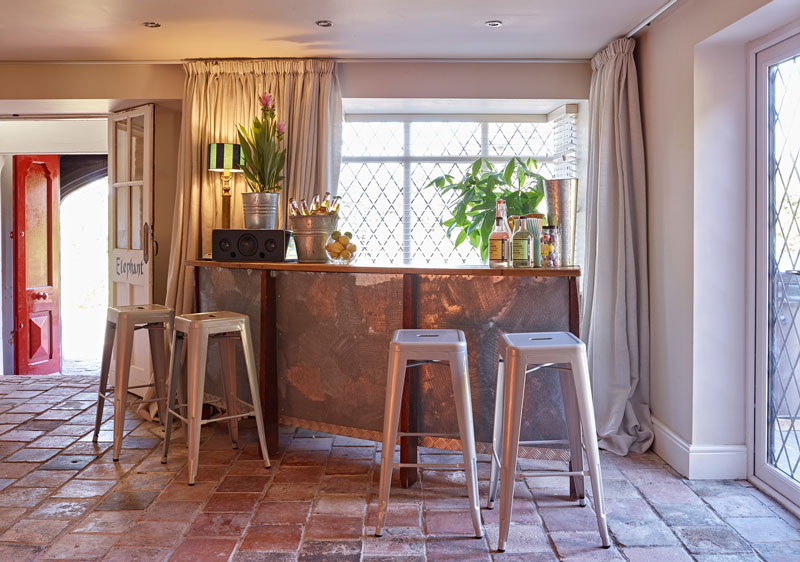 ---
Just 20 minutes from the pleasure beach, the promenade and famous rides and lights of Blackpool, Langtons has glitz, glam and room enough for all your family and friends. After you've had a refreshing swim, showered and dressed for the evening ahead, why not get a pool tournament going. Keep the freezer filled with ice, the shaker on hand and your next experimental cocktail recipe in mind. Fun can be thirsty work!
KEY FEATURES: Heated indoor pool, sauna, steam room, games rooms with bars and pool tables. Hen parties welcome. Dogs welcome. Sleeps 20-26.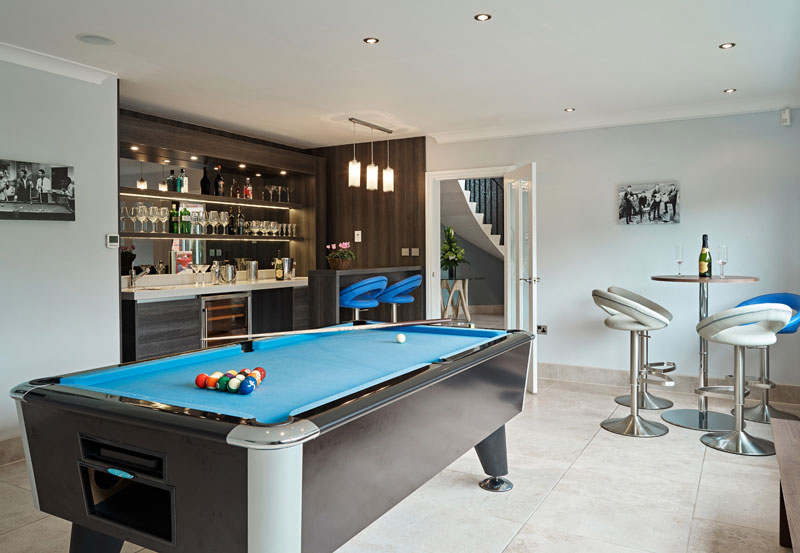 ---
The attraction of Liverpool goes well beyond merely bars and restaurants, but they're certainly key. Whether you're catching a game at Anfield, going to the races at Aintree or stopping by the Cavern Club – one of the most famous clubs in the world; and early venue of The Beatles – Liverpool is where the party lives. And it starts with pre-drinks at the Delphi Apartments bar.
KEY FEATURES: Indoor bar. Hen and stag parties welcome. Sleeps 30-39.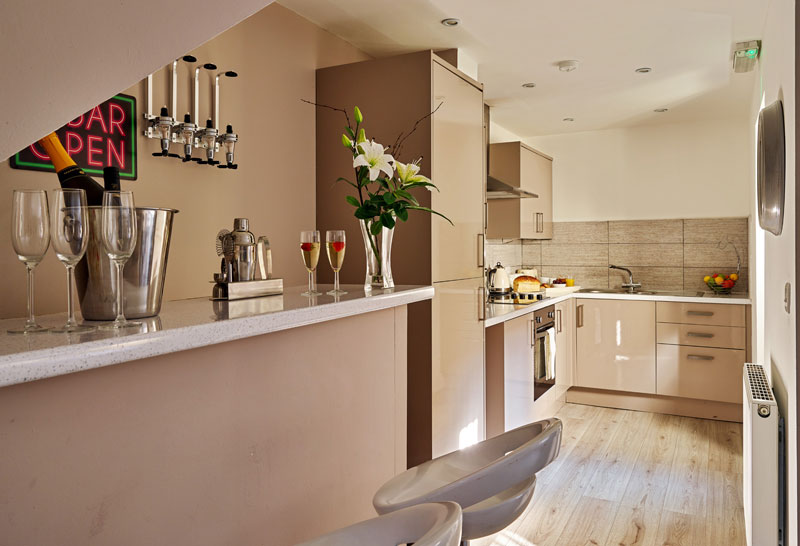 ---
Once home to Gary Barlow, the Rosestone Estate is dressed in endless style and sophistication, nestled grandly in its 100-acre slice of Cheshire. The immediate grounds are all yours and there's even a private lake. If you can tear yourself away from the boundless beauty of these grounds, you'll find the bar: straight-up stylish and raring to go!
KEY FEATURES: Indoor club/bar, access to six-acre lake. Weddings welcome. Sleeps 12-14.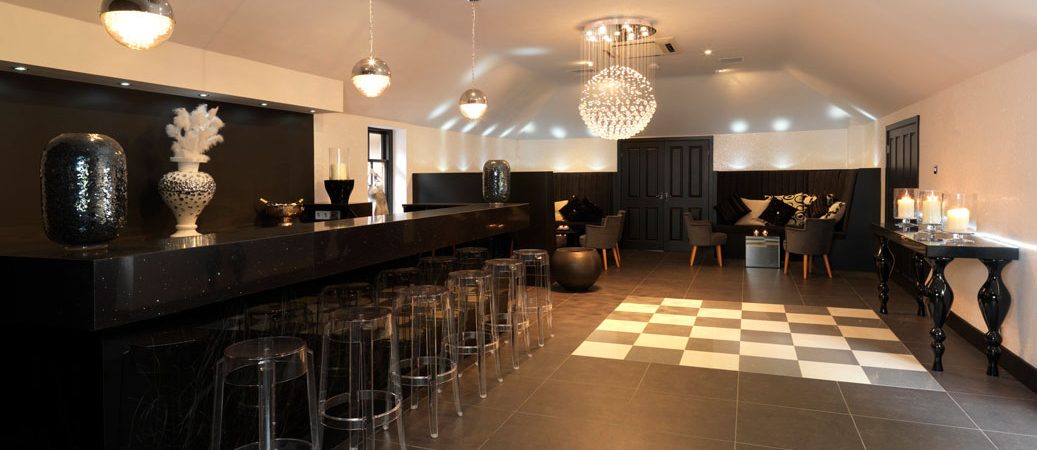 ---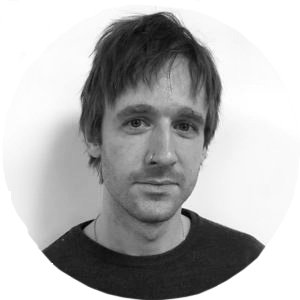 Words by Sam Howell
Digital Content Executive at kate & tom's