With 2022 now upon us, it's a great idea to start planning your holidays for this year, if you haven't done so already! Many people will have their favourite, tried and tested holiday locations in mind. But if you are looking for some fresh inspiration, we have compiled a delightful selection of five unforgettable UK holiday destinations for 2022.
Each one has its own unique merits, from fascinating historic attractions to the most stunning British walks, and whichever one you choose, you and your loved ones are guaranteed to give you the getaway you have been dreaming of. 
From the bucolic countryside of Essex – inspiration for beloved painter, John Constable – and the underrated delights of Norfolk, to the breathtakingly beautiful Lake District and the awe-inspiring slopes of Snowdonia in Wales, take a look at these incredible destinations the UK has to offer…
Embrace Britain's mythic past in Cornwall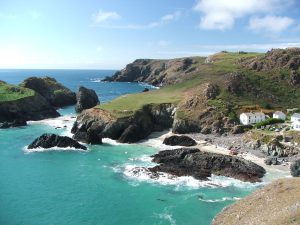 If you have even a passing interest in British folklore and legend, then Cornwall is the perfect place to book your next holiday. Not only is the county staggeringly beautiful, and home to some truly breath-taking stretches of coastline, it also boasts a plethora of magical hotspots. 
Arguably the most famous is Tintagel, the picturesque ruined castle overlooking the sea which has legendary ties to King Arthur himself, and the fascinating mage we know as Merlin. Book a visit to this mesmerising site, and enchant your children with tales of magic swords, mythical kings, sorcery and derring-do. 
You may also want to travel along winding country roads to the atmospheric village of Zennor, with its famous mermaid pew in the church – and, for an extra folklore fix, make your way to Boscastle and pay a visit to The Museum of Witchcraft and Magic, where you will find all kinds of fascinating occult paraphernalia. Your kids are guaranteed to be enthralled! 
2. Visit one of England's most stunning National Parks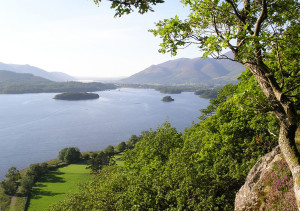 The UK is home to a number of beautiful national parks, but one of the most iconic can be found in the Lake District. Book a 2022 holiday here and enjoy an unforgettable break set against a majestic backdrop of sparkling lakes, brooding fells, and lush valleys.
As well as its abundant natural beauty, the Lake District is also home to many other unique attractions, including both the highest hill and the largest lake in England. Sample the original Grasmere Gingerbread, take a tour of the last working mine in the country, and pay a visit to the former abodes of both Beatrix Potter and William Wordsworth as you enjoy one of the best UK holiday destinations in 2022.
3. Discover Norfolk's Deep History Coast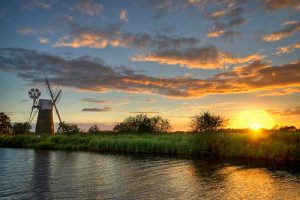 Norfolk is sometimes unfairly – and inaccurately – dismissed as flat and uninteresting. In fact, this county is anything but. Norfolk is one of the UK's most diverse and awe-inspiring regions, packed with things to see and do. 
For one, it boasts a variety of stunning landscapes, including pockets of ancient woodland, gently rolling hills, rugged coastline, and eerie saltmarshes populated by a variety of birdlife. It is also home to the Norfolk Broads National Park – which includes the historic literary city of Norwich within its borders – and features an array of fascinating historic locations, including the Blickling Estate (former lodging of Anne Boleyn and supposedly haunted by her spectre) and the Queen's winter residence of Sandringham. 
To go even further back in time, explore Norfolk's Deep History Coast, located on the county's breathtaking north-eastern coastline. Don't forget to stop for some fish and chips and perhaps even some crabbing or a spot of seal-watching!
4. Immerse yourself in Essex's bucolic idyll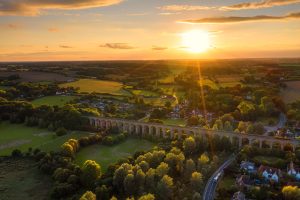 Next on our list of UK holiday destinations for 2022 is Essex. This picturesque part of the country has plenty of natural attractions to boast about. Beloved home of John Constable, Essex offers plenty of bucolic charm, but you will also find a number of other reasons to visit.
For instance, did you know that Essex now boasts a thriving wine scene, with its very own vineyards? Sample some of its delicious offerings while soaking in those gorgeous rural views. Next, why not take in some history by paying a visit to the majestic Jacobean mansion of Audley End, which also boasts its own miniature railway – guaranteed to be a big hit with younger family members. 
Of course, a trip to Essex wouldn't be complete without visiting Colchester. The kids will love a visit to the zoo, while your loved ones of all ages will appreciate taking a tour of the Tiptree Tea Room, Museum and Jam Shop. Order a sumptuous cream tea for the ultimate holiday treat!
5. Set your sights on Snowdonia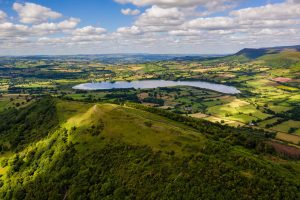 Snowdonia, in Wales, is renowned for its natural splendour, making it a highly popular holiday destination. As well as featuring the highest mountain in Wales, the region is also home to some truly unique attractions – from the Riviera-like gem of Portmeirion, to the UK's tiniest house in nearby Conwy, and plenty of historic hotspots, including Iron Age forts, medieval castles, and even sites dating back to the Neolithic. 
For the adrenaline junkies among you, Snowdonia won't disappoint, as there are plenty of ways to get your pulse racing – from bouncing on giant trampolines, to rock climbing, kayaking, surfing, zip lining, and so much more. Whatever your interest, you are sure to find plenty of things to enjoy in this unforgettable corner of Wales.
Book your 2022 UK holiday today!
Ready to enjoy the best UK holiday destinations in 2022? There's no better way to do so than with kate & tom's. We've hand-picked the finest holiday homes throughout England and Wales to put stunning locations and attractions on your doorstep. Even better, you'll have your own luxury facilities to enjoy, from hot tubs and pools to games rooms and landscaped gardens.
Simply get in touch with our team on [email protected], tell us which remarkable UK destination you'd like to visit, and who you're bringing with you, and we will take care of the rest.