From stunning views to quaint local villages, there are plenty of reasons thousands of people head to Wales every year for a getaway. Whether you're looking for a cosy winter cottage or spending a couple of weeks in the summer, the 'land of song' has something for everyone.
Want to find out more? Read on for our top 10 reasons why you should choose a holiday cottage in Wales for your next holiday. 
1. Beautiful beaches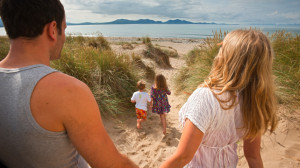 Wales is home to some of the best beaches in the UK, with over 150 in total across more than 1,500 miles of coast. With such varied weather throughout the year and the unsheltered nature of the coast, the Welsh coastline is full of hidden coves and dramatic headlands.
Head to Swansea to explore the ancient caves at Gower Beach or discover breathtaking coastal views in Pen-Y-Banc, Snowdonia. With tidal pools, rocky islets and magnificent mountain views in the background, this beach is picture perfect.
2. Local villages
Around every corner in Wales, you will find picturesque local villages filled with hidden gems. Explore boutiques for unique gifts, taste some of the local delicacies and speak with the villagers to discover some of the history of the area. Each small village in the country offers its own special feel and things to see and do.
Whether you're based in one of these quaint villages, or you're travelling in for the day, with a large holiday cottage to return to, you can stock up on your favourite foods and gifts for loved ones.
3. Mountain views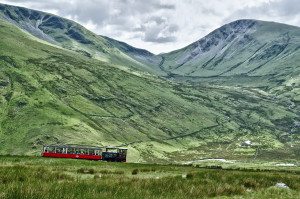 One of the UK's tallest mountains is nestled in the heart of Wales, in prime position for amazing views and easy access. Not only is Mount Snowdon a must-see when visiting Wales, but there are a number of other mountains nearby worth a visit. And when you're staying in a Wales holiday cottage, you can rest your tired feet in a hot bath after a day hiking in the hills – a win-win.
4. Sightseeing
There are plenty of must-see sights in Wales for you to discover on your cottage holiday. The beautiful town of Portmeirion is top of many tourists' Welsh bucket list, with pastel-coloured buildings, Mediterranean-style streets and quaint cafes. Not only have you got the stunning town to explore, but the beach is just as worthy of a visit! 
And of course, you can't take a trip to Wales without calling in to see Llanfairpwllgwyngyllgogerychwyrndrobwllllantysiliogogogoch – the longest name of any place in the UK!
5. Adventure is calling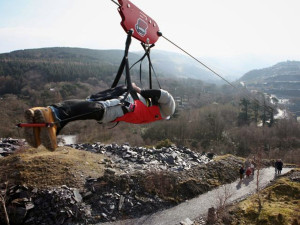 Are you a bit of a thrill seeker? Perhaps you're looking for something for you and the kids to do? Or you're heading on a stag party and want a fun day out? Fortunately, Wales is filled with adventure.
Bounce below Snowdon in the enormous Zipworld underground adventure, an old mine filled with trampolines for all ages! Or get your heart racing with a white water rafting session on the wild natural rapids on the River Tryweryn.
6. Food & drink
You may not know Wales for its food and drink, but there are plenty of delicious traditional offerings for you to try! From Welsh rarebit and Bara Brith to traditional Welsh cider and Metheglin mead, you can cook up a storm in your cottage's kitchen for the whole family.
Or, if you're celebrating a special occasion or simply want to treat your loved ones, hire a private chef in your cottage for a luxury 3 course meal courtesy of a professional.
7. Cultural hot spots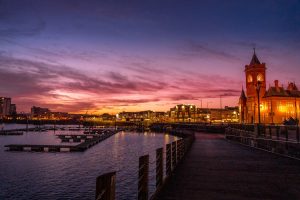 One of the biggest benefits of a holiday cottage in Wales is the freedom to travel to the hot spots in the country with ease. Being in a 'home away from home', with your car on hand, makes it easier to pack up and head on a day trip to the big cities. The capital, Cardiff, is filled with galleries, theatres and museums to immerse yourselves in the culture of the city. You can discover local artists at the popular G39, an artist-run creative community space in the heart of the city.
8. Wildlife
Bird watchers and animal lovers rejoice, Wales is a hub for various wildlife. Not only is Wales home to more sheep than people, there are a number of wildlife centres and national parks to see some of the rarer animals that call Wales home. One of the best places to see the Welsh wildlife is the Brecon Beacons National Park, with otters, newts, bats and butterflies amongst some of its residents!
9. Rich history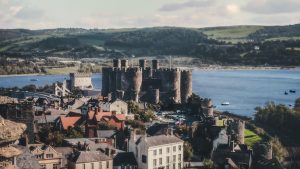 Wales is steeped in history, from the still-standing castles to world heritage sites. Learn about the impressive history of the country, with their heavy involvement in coal mining, iron production and even further back with Norman castles and strongholds.
Conwy Castle is an impressive fortress that remains as a domineering feature in the Welsh landscape after 700 years. Or visit the last remaining ruins of Strata Florida Abbey, where pilgrims were welcomed and Welsh Princes were buried in the 13th century.
10. Perfect for families
Located no more than 3 hours from most parts of England, holiday cottages in Wales provide the perfect setting for a family getaway. There's no long-haul journeys or delays to make the kids restless. And once you're there, you'll have everything you need to keep them happy for the entire trip. 
As well as all the family-friendly attractions Wales has to offer, the best Wales holiday cottages come with swimming pools, games rooms and vast landscaped gardens for the whole family to enjoy. 
Book your holiday cottage in Wales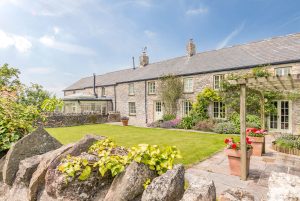 With so much to see and do, a trip to Wales should be top of everyone's list. And what better way to experience all this country has to offer than from the comfort of a luxury holiday cottage in Wales from kate & tom's. Not only will you enjoy the beautiful location you're staying in, but your holiday home will be filled with all the luxury must-haves for an unforgettable getaway.
Get in touch with our team on [email protected] to find the perfect holiday cottage in Wales for your getaway.